Chambers & Co Natural Deodorant Review – Bergamot & Lime
|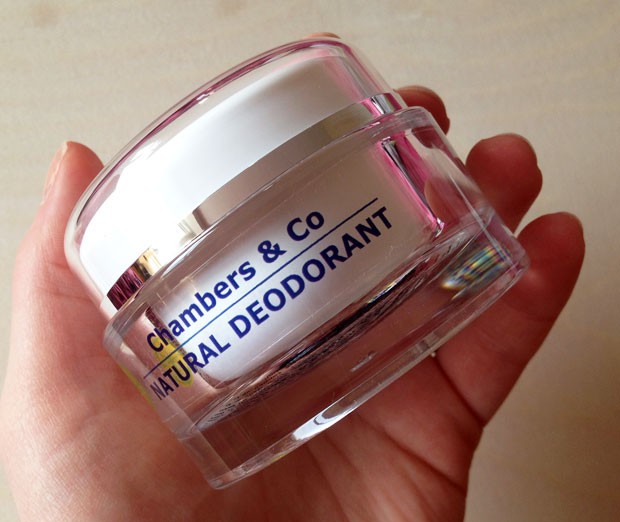 Chambers & Co Natural Deodorant Review – Bergamot & Lime

Choosing natural deodorants is something that I've felt strongly about for a few years now. I think it started when I was pregnant for the first time in 2013 and worried about the effects regular deodorants might have. I also noticed that many regular deodorants just stop working after a short time of use and wanted something more reliable.
Over the past few weeks, I've been trying a new natural deodorant by a brand called Chambers & Co. It's a cream zinc oxide based deodorant that is free from aluminium, baking soda, parabens and artificial fragrances. It's moisturising, healing and perfect for sensitive skin and most importantly — it works!
TheChambers & Co Natural Deodorant Cream is available as unscented or scented with Neroli & Benzoin or Bergamot & Lime. I have the Bergamot & Lime one and it's very fresh.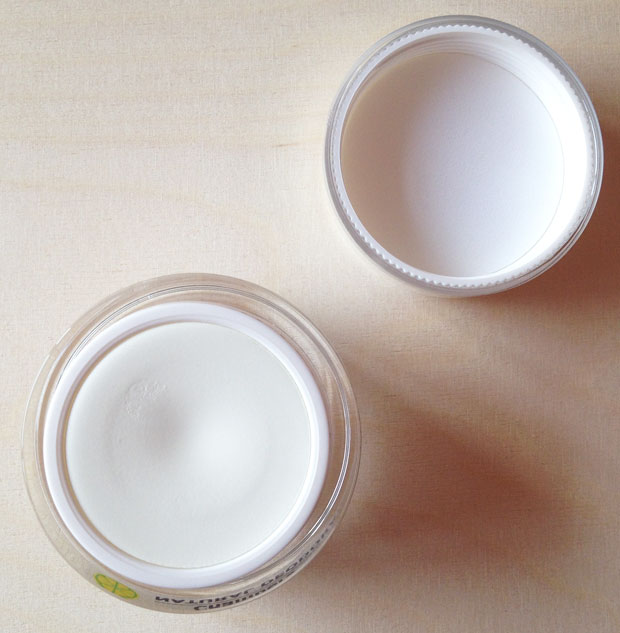 Zinc oxide is just as effective as aluminium at combating body odour and that's why this deodorant provides over 24 hours of odour protection. Zinc oxide is great for our skin but doesn't disperse well in liquid so has to be mixed into a cream to work well. The deodorant also contains aloe vera to moisturise, calendula to soothe and hemp, melon and coconut oil. All ingredients are 100% natural and the product is made in the UK under EU regulations.
For the deodorant to work efficiently, all sweat glands must be covered so use the product all over the armpits and up the underside of the arms. This deodorant is not an antiperspirant as it does not block the pores of the skin but it can still reduce wetness. The zinc can make the skin look white at first, but it only takes a couple of minutes to absorb and it will not stain your clothes.
All deodorants work best applied to clean, dry underarms after showering or bathing. I also find that most deodorants work best on shaved armpits.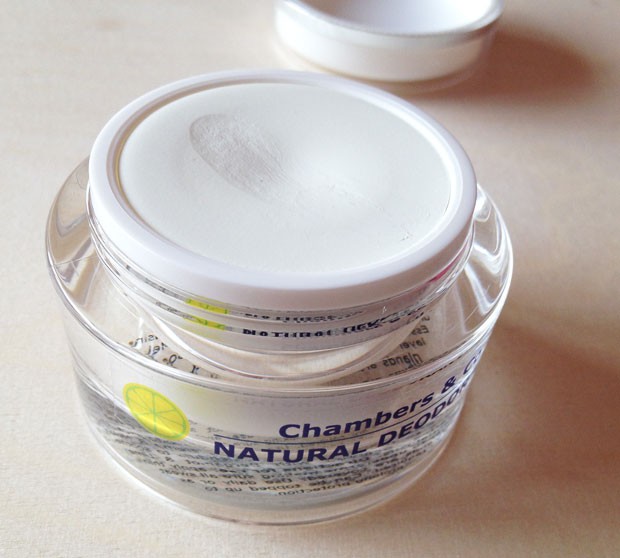 The Chambers & Co Natural Deodorant Cream comes in a 50ml pot that lasts about 4-5 months when used daily. I love that the packaging is so nice too as this makes the product feel very luxurious and high end. I think it will appeal to people who might not normally go for natural deodorants too as well as regular users of natural skincare.
The product itself feels very luxurious too. The cream is silky smooth unlike other natural paste deodorants that I have tried that feel a bit gritty until melted. It's lovely to apply and feels so nourishing for my skin too, leaving it soft and smooth. For me, the freshness lasts at least 24 hours so I'm very happy with this product!
The Chambers & Co Natural Deodorant costs £8.75 from the Chambers & Co website or £7.50 from Amazon.co.uk.
I was sent this product for this review. As always, all my reviews are 100% honest and all thoughts and opinions are my own.