The Clarol Range from SkinShop – Silver Serum + Conceal & Shield
|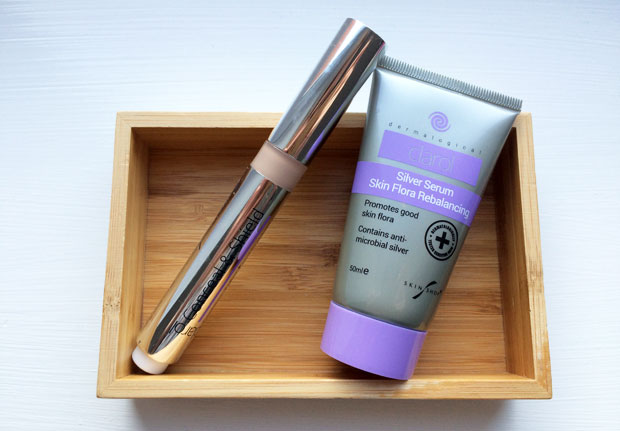 The Clarol Range from SkinShop – Silver Serum + Conceal & Shield
A few days ago, I reviewed a couple of products from The Clarol Range from SkinShop. This is a full acne defence system that increases good skin bacteria, purifies sebum, cleanses and reduces pores and shields effected skin from further infection. You can read my first Clarol Range blog post here. In this post, we'll look at the two remaining parts of the range.
Silver Serum – Skin Flora Rebalancing
This is a skin balancing serum with MicroSilver which is a smart smart natural anti-bacterial agent that destroys bad acne bacteria without damaging good skin bacteria for clear skin that is strong and healthy.
"Many chemicals in both skincare products and anti-bacterial acne products destroy good skin bacteria. This, in turn, weakens the healthy skin barrier allowing more bad skin bacteria inside the skin pore, consequently causing worsening and more frequent acne."
Like your gut needs good bacteria, so does your skin and that's what this product ensures. The serum is pleasant to use and gentle on my skin. It's free from parabens, perfumes, SLS and MI and is a 100% vegan and cruelty-free.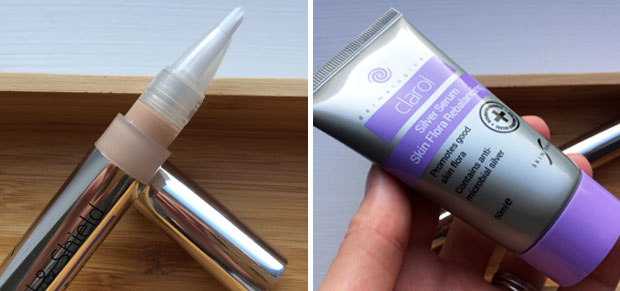 Conceal & Shield
This is my favourite product from the range. Conceal & Shield is a concealer with extra benefits! It comes in five different skin tone shades and contains Teflose which is a natural ingredient that offers a protective coating over blemishes which shields them from acne bacteria. It also contains skin prebiotic Biolin to promote growth of healthy skin flora to help repair the skin barrier and fight off acne bacteria. It protects the skin from further infection and helps calm inflammation at the same time, as well as providing coverage.
This concealer works really well on my skin, doesn't cake or change colour, just blends into my skin and hides imperfections. It's really quick and easy to apply too.
Like the other products, Conceal & Shield is free from parabens, MI, SLS and perfumes and is a 100% vegan and cruelty-free. It comes in a 4.5ml clicker pen dispenser with fine brush applicator for accurate cover and protection. This is great for re-applying on the go to.
Products provided for this review. As always, all my reviews are 100% honest and all thoughts and opinions are my own.