The Clarol Range from SkinShop – Exfoliating Wash & Sebopure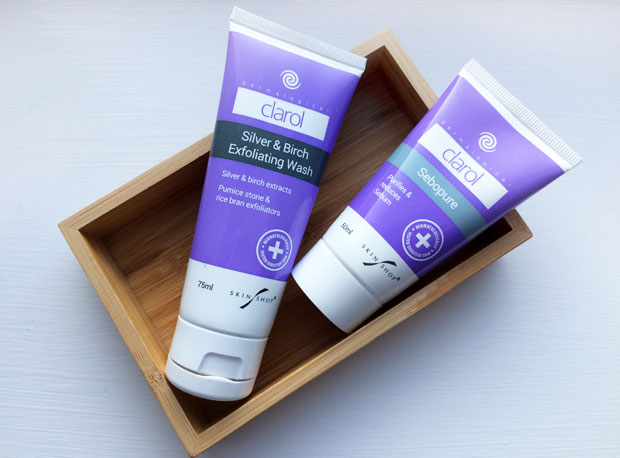 The Clarol Range from SkinShop – Exfoliating Wash & Sebopure

The Clarol Range from SkinShop is a full acne defence system that increases good skin bacteria, purifies sebum, cleanses and reduces pores and shields effected skin from further infection. In this post, we'll look at two of the products from the range and, in the next post, we'll look at the remaining parts of the range.
I used to suffer from acne breakouts and now try to keep my skin under control. I still get spots sometimes, usually connected to my hormonal cycle which is good as the breakouts are more predictable and therefore more preventable too as I can treat them early.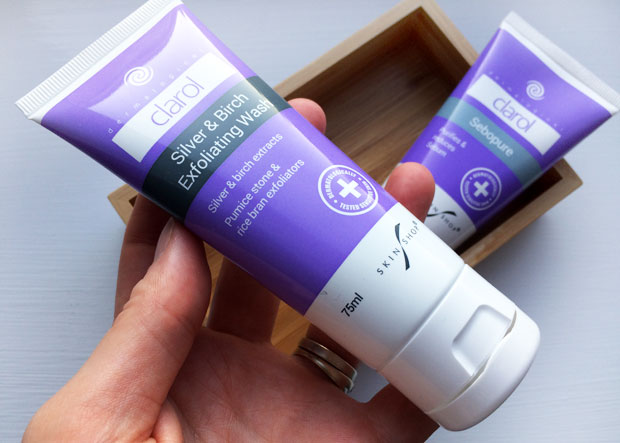 Silver & Birch Exfoliating Wash

The Silver & Birch Exfoliating Wash from the Clarol range is a face wash that detoxifies skin via natural equivalents of salicylic acid and methyl salicylate, two synthetic chemicals commonly used in anti-acne products. It's not harsh like regular anti-acne washes but gentle on my sometimes sensitive skin. The wash also contains MicroSilver which is a new ingredient to me. It's a smart natural anti-bacterial agent that destroys bad acne bacteria without damaging good skin bacteria, leaving skin clearer and healthier. It also contains pumice stone and rice bran to naturally remove dirt and dead skin cells. I love a good exfoliation treatment for my skin as I find it really helps keep pores clean and this works very well for me.
"In Russia, Birch Bark is widely used as an effective skin detoxifier and exfoliant for treating acne. Birch twigs are used in Russian Banyas to beat the skin to release toxins and boost circulation, while also depositing the birch's detoxifying actions onto the skin."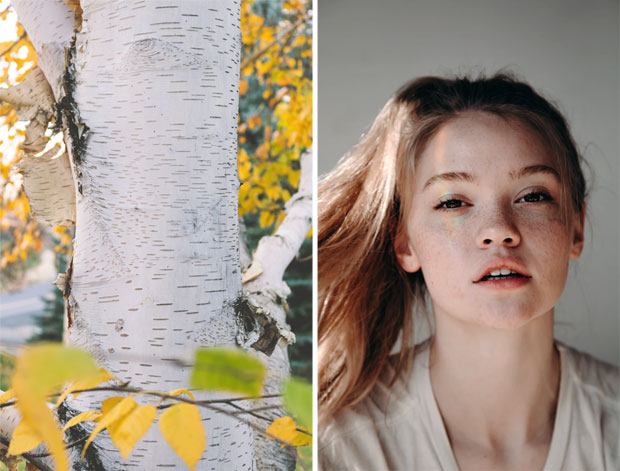 The Clarol Silver & Birch Exfoliating Wash is completely free from parabens, perfumes, SLS and MI and is a 100% vegan and cruelty-free. Read more about how it works here.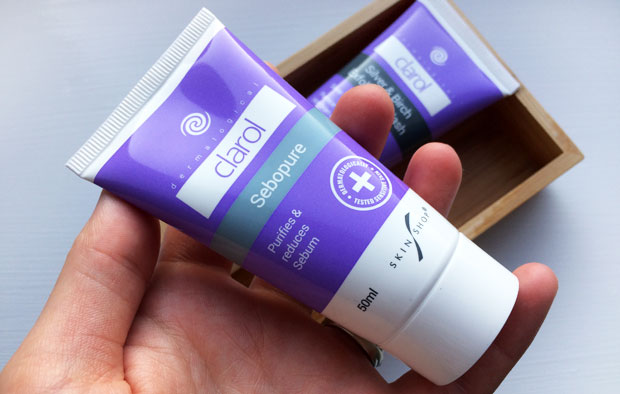 Sebopure
Sebopure is a product that keeps sebum pure and helps to prevent pore blockages and puss. It contains a patented natural ingredient from a mustard seed called Pixalia that purifies sebum production. The product helps prevent blockages and inflammation caused by the oxidisation of sebum and works in harmony with the skin's natural sebum production.
This is designed for people with excess sebum production. Sebum itself is not what causes breakouts but it's the oxidisation of excess sebum as it reaches the skin's surface and mixes with external dirt and bacteria. This can then block pores and cause inflammation and breakouts.
Again, it's a very gentle product that doesn't dry out your skin or cause any irritation, unlike most acne products I've come across. It's suitable for anyone with oily skin or acne and the product is 100% vegan and free from parabens, perfumes, SLS and MI.
Stay tuned for information about the rest of the range coming soon in another blog post.
Products provided for this review. As always, all my reviews are 100% honest and all thoughts and opinions are my own.