WEN 5 Piece Introductory Hair Care Kit Review
|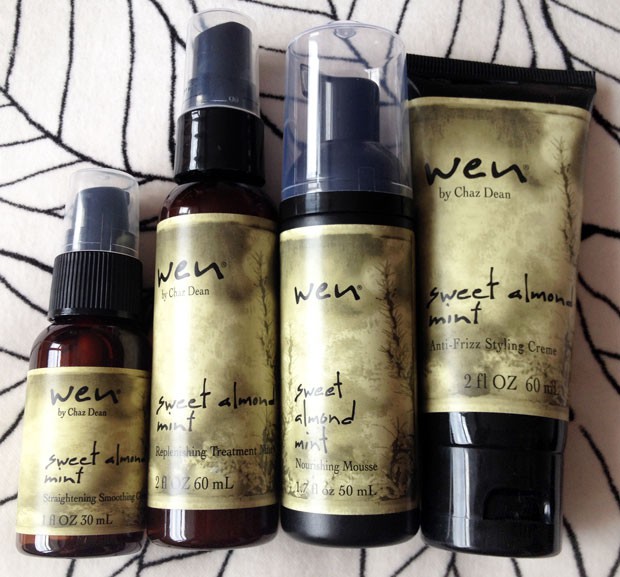 WEN 5 Piece Introductory Hair Care Kit Review
Last week, I wrote about a hair care challenge that I'm doing at the moment with WEN by Chaz Dean. I've been using the WEN 5 Piece Introductory Hair Care Kit for quite a few weeks now and I'm happy to say that my experience of doing this challenge has been really good.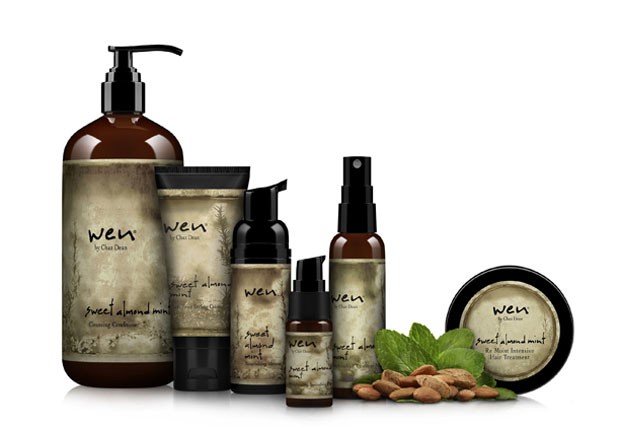 These are the products that you get in this kit:
Cleansing Conditioner
Anti Frizz Styling Creme
Nourishing Mousse
Replenishing Treatment Mist
Straightening Smoothing Gloss
Re Moist Intensive Hair Treatment (Bonus product!)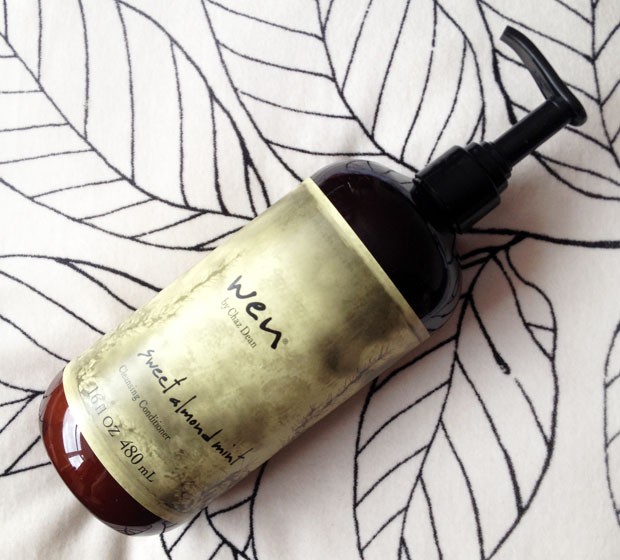 The hero product in the range is the Cleansing Conditioner that is a 5-in-1 formula that replaces shampoo, conditioner, deep conditioner, detangler and leave-in conditioner. It's been created with a blend of special ingredients that include natural botanicals and herbs. It doesn't contain any harsh ingredients like sulphates that can strip the hair of its natural oils. Unlike shampoo, this product does not lather but feels like a thick and creamy conditioner that you just use without the need for any shampoo before. It adds moisture and makes hair really manageable and also helps retain colour coverage.
You use it like this — you can either use all the pumps in one go or for the best results, use half the pumps for a Cleanse stage then the rest for a Moisturise stage:
Using a total of 10-16 pumps for short hair; 5-8 for the Cleanse then a further 5-8 to Moisturise.
Using a total of 16-24 pumps for medium length hair; 8-12 for the Cleanse then a further 8-12 to Moisturise.
Using a total of 24-32 pumps for long hair; 12-16 for the Cleanse then a further 12-16 to Moisturise.
You may need to increase the amount of pumps for longer/thicker hair
Apply to scalp and hair adding a splash of water to evenly distribute
Massage thoroughly into hair and leave on for the remainder of your shower
Rinse thoroughly and completely, massaging scalp and running fingers through to the ends
Apply ½-1 pump depending on hair length and thickness as a leave-in conditioner to soaking wet hair
I completely understand why this product has received the attention that it has. It's lovely to use and instantly makes my hair silky smooth. My hair is quite damaged and I have dry ends. My hair is thick and wavy/curly and normally I always need to detangle my hair with a detangle brush after washing it. After using this Cleansing Conditioner, my hair is soft and easy to run my fingers through.
The only downside is that the bottle doesn't last very long at all when you have long hair like I do. My bottle was empty after about two weeks. It does however replace so many products! I find that when I use this, I don't really need the other products in the range but they can help with styling.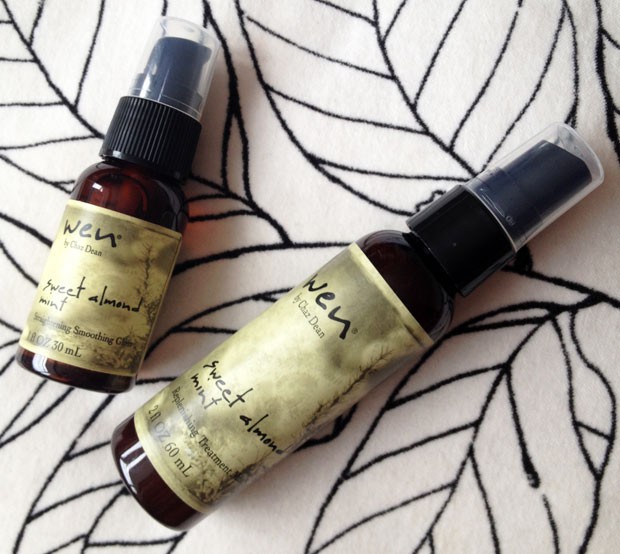 The Straightening Smoothing Gloss is a formula full of essential oils though it's still lightweight and absorbs quickly to help the condition of the hair and adds lots of shine for glossy lengths. You can apply it to wet or dry hair, avoiding the roots. I like to use this on my ends to add extra moisture to the driest part of my hair.
The Replenishing Treatment Mist is designed to help revive and replenish hair between cleansings. It's a lightweight spray that makes hair soft and hydrated and removes frizz to instantly make locks look more healthy. I use this on dry hair on days when I feel I need to reshape my hair a bit. Some days I wake up with hair that's a bit crazy and brushing it without any products can make it look quite lifeless but this helps it look healthy and bouncy.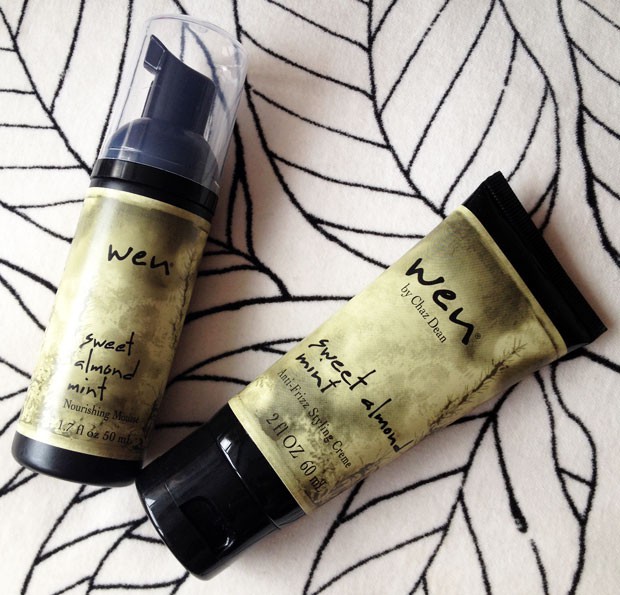 The Nourishing Mousse is a new product that provides hair with a lightweight hold but without the stickiness that most mousses come with. The hydrating formula does not contain any parabens, alcohol and VOC's. This is a great product for my naturally curly hair to help the best corkscrew curls last longer. I just scrunch it into my hair when it's air drying.
The Anti-Frizz Styling Crème adds moisture, shine and body and controls frizz too. It also protects hair from the effects of heat styling tools. I rarely use any heat on my hair but when I occasionally do, this helps keep my hair from getting any more damaged. Hair dryers tend to make my hair quite frizzy and this helps avoid that result!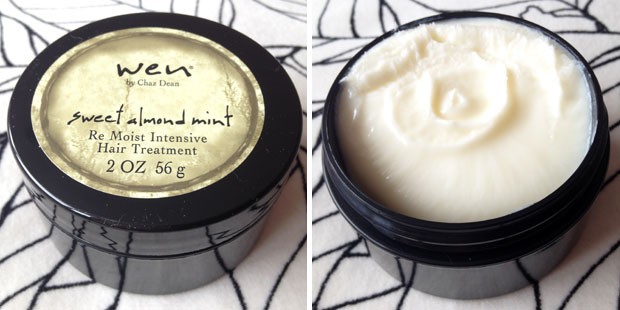 This is a brilliant bonus product! The Re-Moist Intensive Hair Treatment is a deeply restorative treatment mask that adds moisture, strength and shine. You can use it once or twice a week on clean, wet hair. You leave it on for 20-30 minutes before rinsing out. I never have this long in the shower or bath since I have a toddler but even using it for just 5 minutes gives great results. The texture is so rich — like a high quality body butter or actual butter. It's so thick and creamy and really hydrates hair deeply. A lovely bonus!
"In a three week study of 40 users of WEN® Cleansing Conditioner 100% said their hair was more moisturised, 97% noticed more shine and 95% reported that hair was more manageable."
I definitely agree!
The hair care kit is available in three different scents — Sweet Almond Mint, Lavender & Pomegranate. The 5 piece kit costs £39.99 and there's also a 3 piece kit that costs £29.99 and a XL Supply Kit for £89.97. Everything is available from WEN.co.uk and many of the products can be bought through Amazon.co.uk, too.
If you want to buy the products separately, the individual full-size products are priced like this:
Cleansing Conditioner 480ml/£29.95

—

available in Sweet Almond Mint, Pomegranate, Lavender, Cucumber Aloe, Fig and Tea Tree
Replenishing Treatment Mist 180ml / £20.95 

—

available in Sweet Almond Mint
Anti-Frizz Styling Crème 120ml/£24.95

—

available in Sweet Almond Mint, Pomegranate and Cucumber Aloe
Straightening Smoothing Gloss 30ml/£21.95

—

available in Sweet Almond Mint and Pomegranate
NEW! Nourishing Mousse 220ml/£29.95

—

available in Sweet Almond Mint
Re-Moist Intensive Hair Treatment 112g/£29.95 

—

available in Sweet Almond Mint, Pomegranate, Lavender, Cucumber Aloe and Fig
I received this kit to take part in this challenge. As always all my reviews are 100% honest and all thoughts and opinions are my own.