WEN 5 Piece Introductory Hair Care Kit / Before the WEN Challenge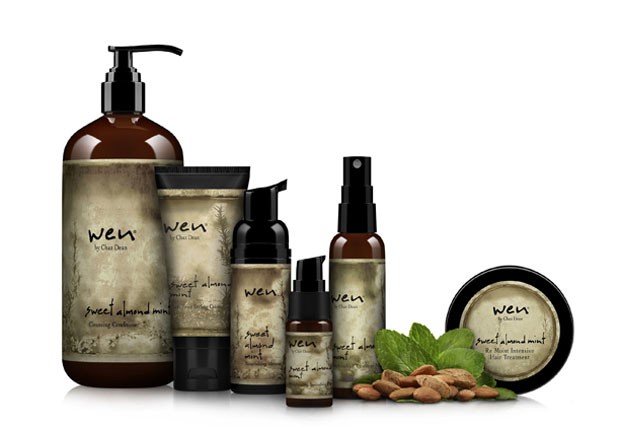 WEN 5 Piece Introductory Hair Care Kit / Before the WEN Challenge

I've been chosen to take part in a blogger project testing the WEN 5 piece Introductory Kit for a few weeks. I was very excited to take part because this range that's loved by celebrities promises to work on different hair types and leaving your hair glossy, shiny and manageable.
My hair is long and wavy/curly and tends to feel dry at the ends and I always need to use a lot of conditioner or a moisturising hair mask after washing my hair and then detangle it afterwards. We're redoing our bathroom at the moment and I've been neglecting my hair a bit during this process so this challenge came at the perfect time and the kit contains everything I need to help get my hair into a better, softer and healthier state.
WEN's Background:
"May of 1993, internationally renowned US hair care expert Chaz Dean and creator of WEN embarked on a new concept in cleansing and conditioning. After years of seeing the damage caused to his clients' hair by many ordinary lathering shampoos containing harsh sulphates, Chaz launched his pioneering WEN® Cleansing Conditioner. This single-step, 5-in-1 formula takes the place of shampoo, conditioner, deep conditioner, detangler and leave-in conditioner, cleansing hair thoroughly like a pro-shampoo, cleverly coaxing strands back into condition to leave hair noticeably softer, bouncier and shinier. WEN® is a beauty best-seller and the go-to product for millions of women around the world."
Products for the Challenge
Cleansing Conditioner
Anti Frizz Styling Creme
Nourishing Mousse
Replenishing Treatment Mist
Straightening Smoothing Gloss
Re Moist Intensive Hair Treatment
This is a truly nourishing kit of products and next week I'll let you know how the challenge has gone and how the different WEN products have worked for me and my hair. The products are available in three different scents — Sweet Almond Mint, Pomegranate & Lavender and the WEN 5 piece Introductory Kit costs £39.99.
I received this kit to take part in this challenge. As always all my reviews are 100% honest and all thoughts and opinions are my own.