The Konjac Sponge Co – Konjac Bamboo Charcoal Facial Sponge Review
|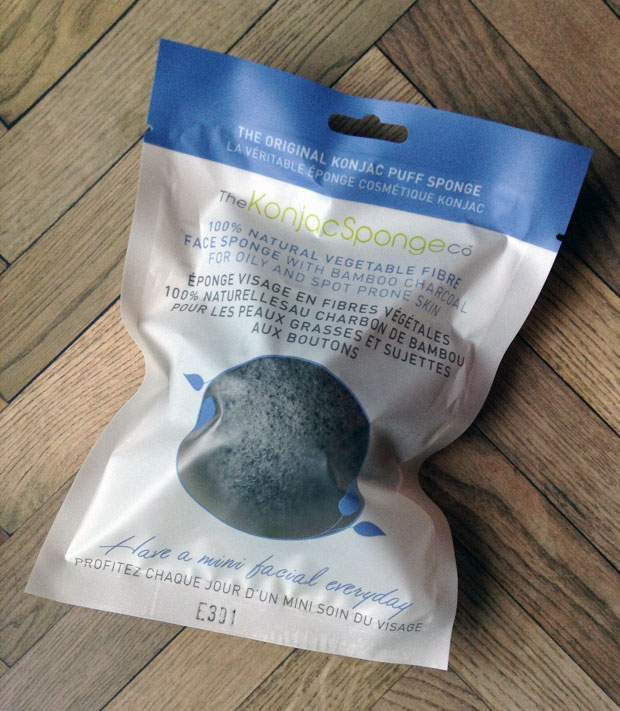 Konjac Bamboo Charcoal Facial Sponge Review
The Konjac Sponge with Bamboo Charcoal is a wonderful face sponge ideal for oily and blemish prone skin. It's packed with mineral rich activated carbon and will deeply clean your pores to help prevent blackheads and spots whilst also absorbing excess oils and toxins. It's a natural and gentle way to treat acne as the charcoal is a natural antioxidant and kills bacteria that causes breakouts. Activated carbon has been used for centuries for these kinds of purposes.
The material bamboo is 100% sustainable since it grows so fast. It's also naturally antibacterial and anti fungal which is perfect for a face sponge! The sponge is 100% natural and does not contain any colourings or additives – very well suited for sensitive skin.
A sponge costs £7.99 and will last you a few months or longer depending on how often you use it. Take care of it after use and it will stay in top condition for longer: just rinse it well and squeeze out the water, then leave it to dry (I put mine on the radiator).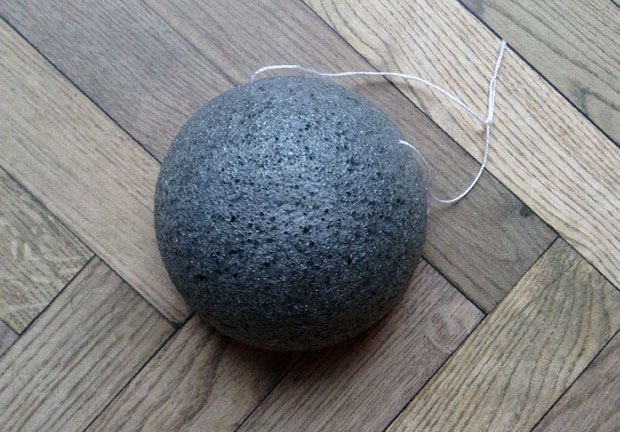 This sponge (and the other face sponges from the same range) is approximately 8 cm wide – a good size to hold. It shrinks a bit when it dries but plumps up quickly once you rehydrate it. Once wet is becomes silky soft and feels so lovely on your skin!
I use my sponge every second day, either in the shower or by the sink, to clean my skin thoroughly and to exfoliate it too. It feels like such a treat, like a spa treatment at home – a luxury facial that even the busiest of mums have time to enjoy!
My skin feels amazing after treating it to a minute or two of cleansing with my Bamboo Charcoal sponge. It feels so soft and smooth (baby smooth!!) and I saw improvements in my skin after only using it once – and even more now after about a month's regular use. My skin texture is better and smoother, my complexion is clearer, I have loads less spots and my old marks from breakouts are fading.
You can use the sponge with or without cleanser and I experience that you need much less cleanser when you use it with the sponge than without. It removes water based make up and can be used around the eye area too.
This is probably one of the best products that I have ever used for my skin! I love that it's natural and gentle – attributes that are difficult to find it products meant for spot treatment. Well done Konjac Sponge! You have helped my skin so much!
Check out konjacspongecompany.com to buy or to see the full range of products. The Konjac Sponge Co's sponges can also be bought from Amazon.
I was sent a Konjac Sponge for this review. As always, all my reviews are 100% honest and all thoughts and opinions are my own.