Charnos Velour Lined Tights With Cotton Boot Sock Review & Outfit
|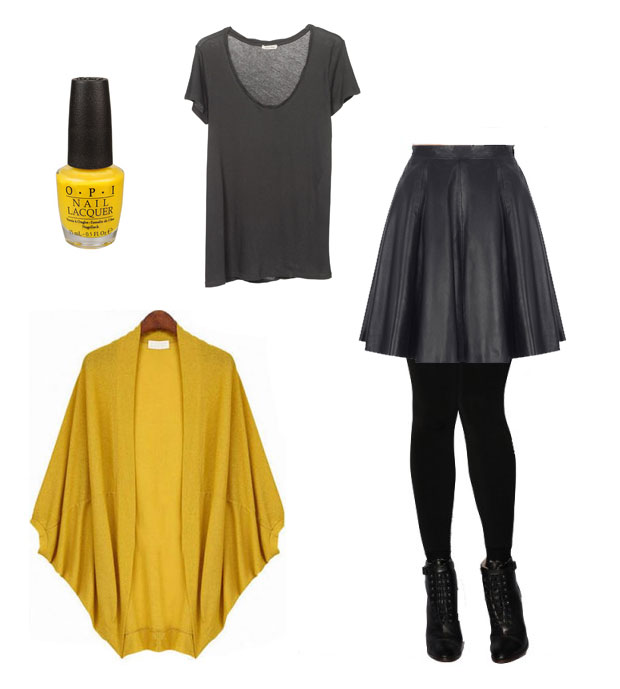 Charnos Velour Lined Tights With Cotton Boot Sock Review & Outfit
I have found the perfect winter tights! These tights from Charnos are 400 denier, really thick, fleece lined and thermal — they are very warm, cosy and comfortable. They feel really luxurious! (I don't think I've ever referred to any tights as luxurious before!) The waistband is wide and does not dig into your belly at all and does not leave any marks. Because the tights are so thick and lined with fleece they look completely opaque and black.
What is so special about these tights is that, as they reach your feet, the material changes to cotton for the socks which are a lot thinner than the rest of the tights. This is great for several reasons – it will keep your feet dry and comfortable since the cotton material breathes well and even though the tights are really thick your feet will still comfortably fit in your boots! This is very clever and I have never seen any other tights like these before.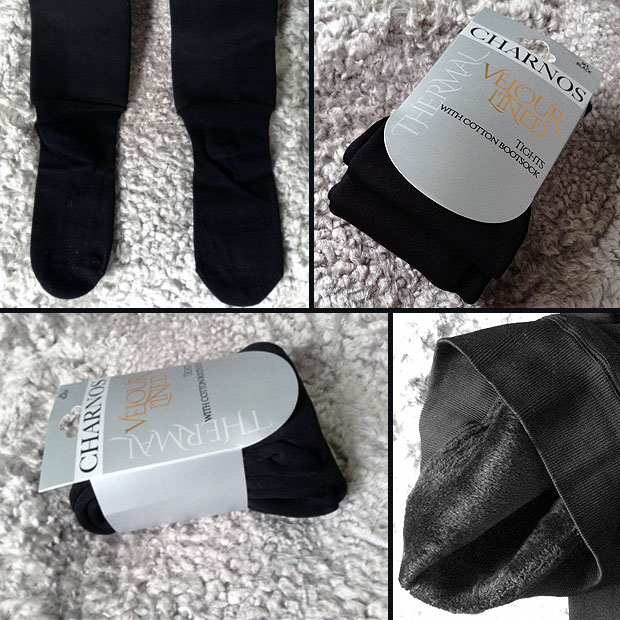 The only downside to these tights is that they are hand wash only, but they are worth it! Most hand wash only items can actually handle a delicate wash in the washing machine.
I love these tights and they keep me nice and warm even when I'm in a short skirt in the middle of the winter. They give me the flexibility to use any of my skirts and dresses even when it's really cold.
I like to style my Charnos Velour Lined Tights with a pair of black ankle boots, a faux leather skater skirt, tucked in basic and simple t-shirt, a loose fit cardigan and bright nails. (See top picture.)
These lovely tights can be bought from Amazon or uktights.com, among other places.
I was sent these tights for this review. As always, all my reviews are 100% honest and all thoughts and opinions are my own.