Children's Books Christmas Gift Guide 2020
|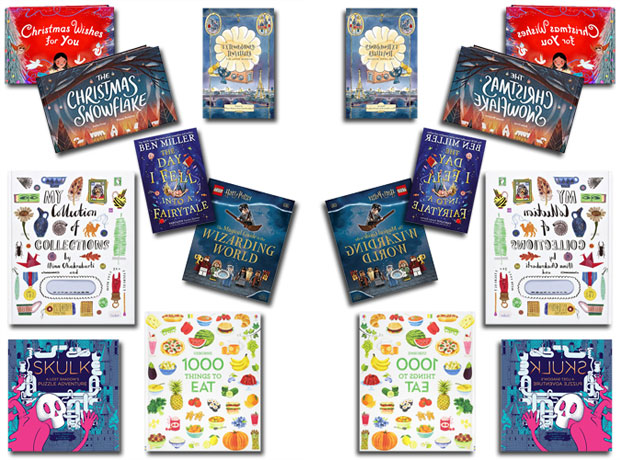 Children's Books Christmas Gift Guide 2020
Something they want, something they need, something to wear and something to read… I don't follow this rule of Christmas gift giving strictly, but try not to go overboard and something that's always included is a selection of books as we're all bookworms in this house.
In this Children's Books Christmas Gift Guide, I'll share a few new books that would make great Christmas gifts for children as well as a few books that we've had for a while that the kids really love!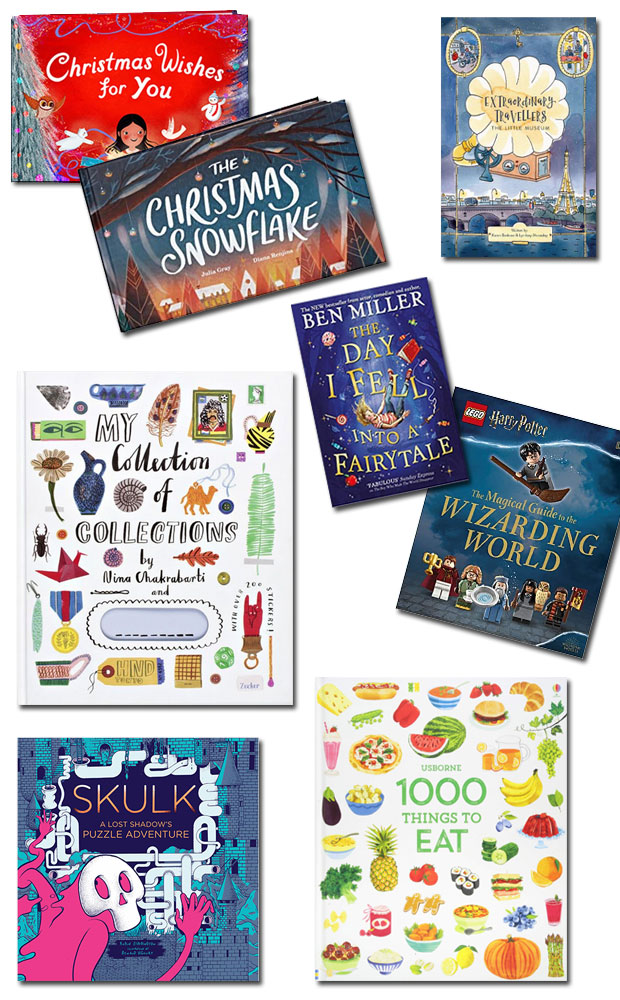 Read on to find out more about these fun and beautiful books…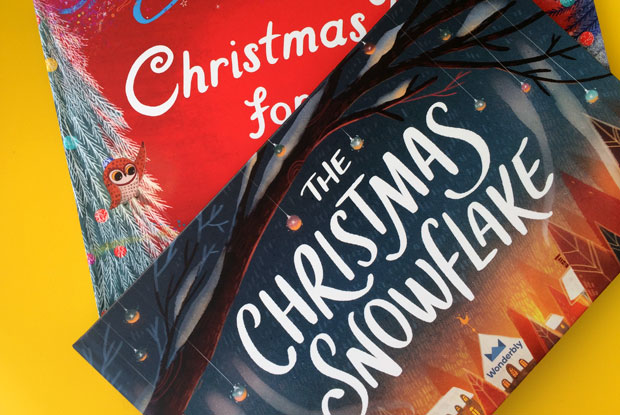 Personalised Christmas Books from Wonderbly
Personalised books are always fun and extra special. Imagine being a child and discovering that you're in the bedtime story! We have a bunch of personalised books and they are all firm favourites for the kids.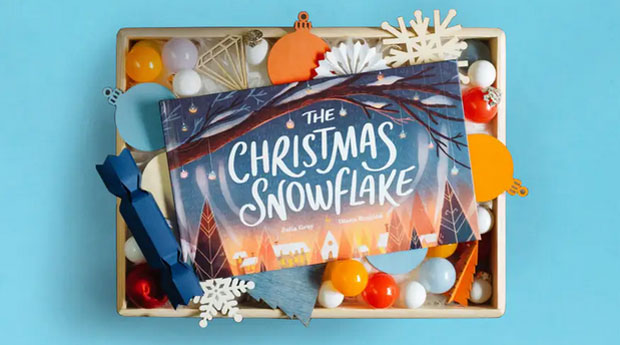 We have two new Christmas ones from Wonderbly which are lovely and of course perfect for Christmas. We have The Christmas Snowflake and Christmas Wishes For You.

The Christmas Snowflake is a beautiful book that can include the whole family as you personalise it with 2-9 family member names. It's about Snowflake who is looking for a place to call home this Christmas but she needs you and your loved ones to help her. It's a wonderful hard-cover book with lovely illustrations about the importance of being with the people you love! I love that you can feature so many family members in it too.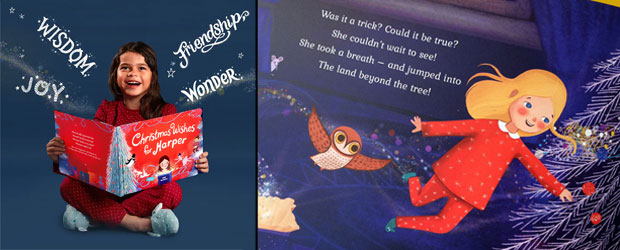 Christmas Wishes for You is a book personalised for one child. You personalise the character to look as much as the child the book is for as possible and add their name. You also get to choose four wishes to give to them. Choose from Strength, Adventure, Compassion, Wisdom, Joy, Friendship, Laughter, Wonder and Patience. You can also add your own dedication to the first page.
In this story, the child goes downstairs on Christmas Eve to find a mysterious box under the tree. Inside are the four wishes chosen for them. The child is suddenly whisked away on an adventure to learn about the true meaning of these wishes. It's absolutely lovely! I love that you get to choose the wishes that are the most important to you.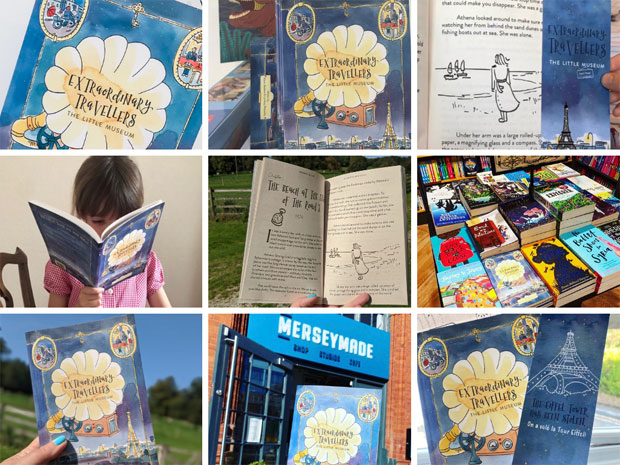 The Little Museum: A Children's Mystery Adventure
The Little Museum is the first in the Extraordinary Travellers series by Karen Beddow and is a page-turning travel adventure story for boys and girls aged 8-11. 
There is a magic map, a clever invention, and an exciting race through France, with a little bit of French thrown in for good measure!
When Lucy and her younger brother, Tom, find out their mum is part of a group of Extraordinary Travellers they have no idea how much their life is going to change and what adventure awaits them.
Join them on their quest to discover why the Eiffel Tower has disappeared, what else the Little Museum is going to contain and why the President of France needs their mums' help to sort it all out.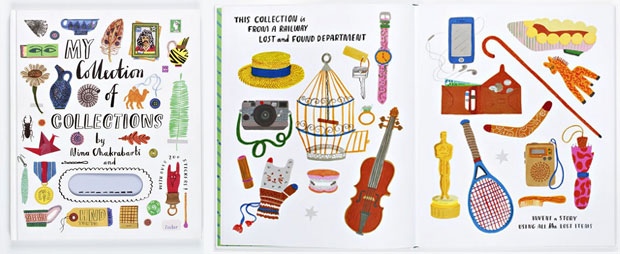 My Collection of Collections
My Collection of Collections by Nina Chakrabarti from Laurence King Publishing is a truly unique book. It's a picture and sticker book all about collections! A collection could be absolutely anything and this book shows that. It's a wide variety of collections — some of which might have been collected over a lifetime and some quickly collected ones. It shows packs of sugar, stamps, tickets, shoes, plants, matchboxes, items found at lost and found department and many more collections.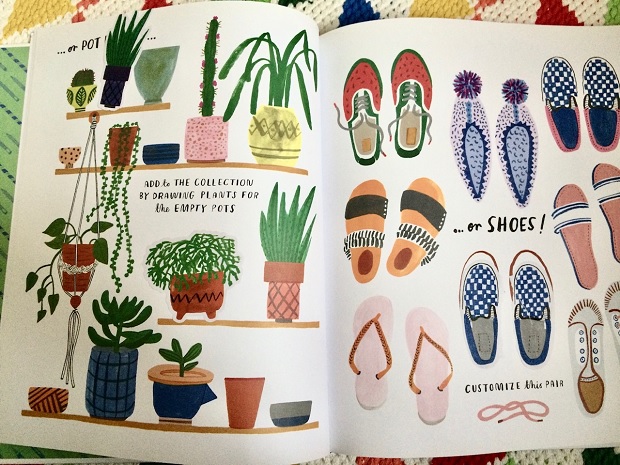 With the book, you get lots of large stickers to add to the pages throughout the book which makes it even more fun. My girls absolutely adore this book and I highly recommend it for children from age 4 and beyond, up to adulthood. I love this book too! The illustrations are beautiful and it's such a good idea! You can personalise the book how you wish and there's also an envelope that you can use to start a collection of your own. It's available directly from LKP or via Amazon.co.uk here.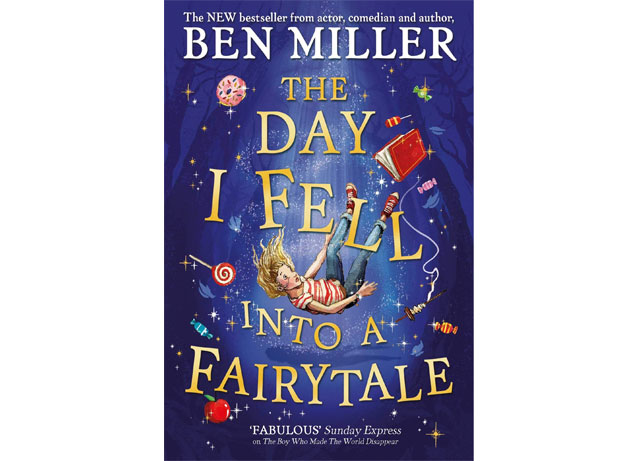 The Day I Fell Into a Fairytale 
The Day I Fell Into a Fairytale is actor, comedian and bestselling author Ben Miller's latest children's book. It's suitable for independent readers from around age 7 and above.
The story is about Lana who loves stories and playing fun make-believe games with her brother Harrison. This is until he decides he's too grown up for playing like this. Lana feels lonely but then something magical happens…
In a new supermarket in town, Lana discovers a portal to a fairytale world! This fairytale world is not all good and happy though — there's an evil witch and the characters in this other world need Lana's help to defeat the witch. Lana needs help too — will she be able to convince Harrison to join her and help her, before it's too late?
It's a great book about stories and imagination but also about siblinghood and a brother and sister finding their way back to each other.
The book has beautiful illustrations by Daniela Jaglenka Terrazzini throughout and an easy to read, larger font for children.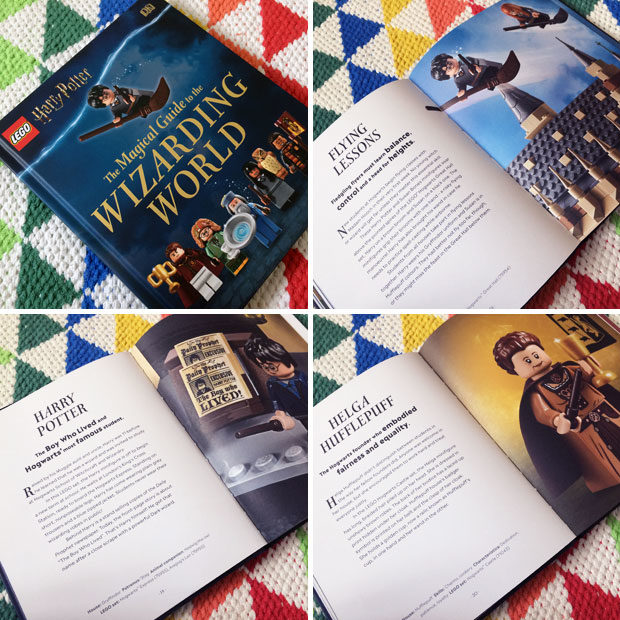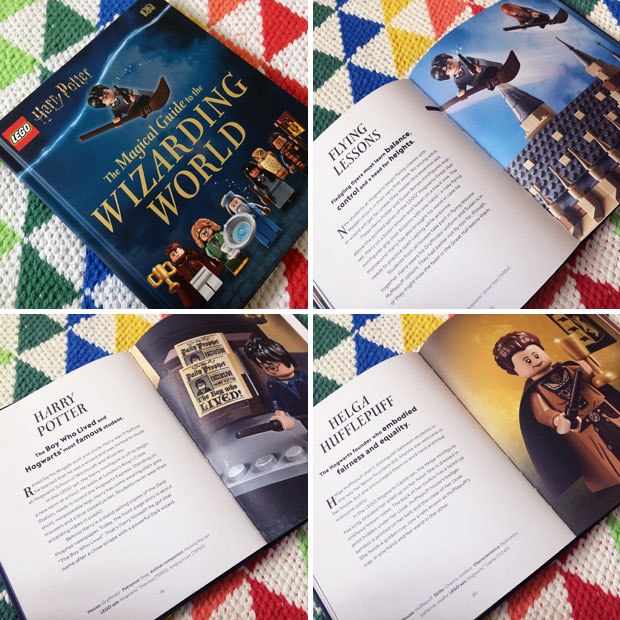 LEGO Harry Potter The Magical Guide to the Wizarding World
I have mentioned this book before here on the blog but my eldest daughter loves it so much that I'm going to mention it again! She reads it every single day! She's very into Harry Potter and is reading the Harry Potter series with her dad at night but this is a book that she reads on her own.
She loves learning more about all the characters from the book by reading this fun guide from DK Books. We are also big LEGO fans so the fact that the characters are shown as LEGO Minifigures makes the book even better. She uses the pictures to try and build similar LEGO characters too which is brilliant.
I highly recommend this book for any Harry Potter and LEGO fans. It's only £6 from Amazon.co.uk too which is an absolute bargain for this high quality hardback book.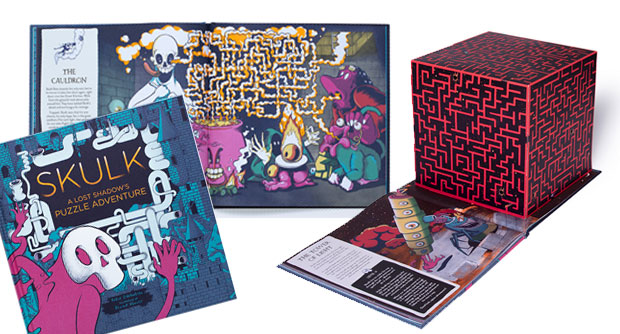 Skulk A Lost Shadow's Puzzle Adventure
Skulk is a very unique interactive book by Robert Etherington with illustrations by Renaud Vigourt.
"Enter Castle Chiaroscuro, where the Boy and his shadow, Skulk, have been separated and are desperate to find each other. Now Skulk must navigate his way up from the deep dungeons, solving a fiendish puzzle at every level."
Skulk has a large pop-up 3D maze at the end of the book and lots of different types of puzzles to solve throughout. Can you outwit the traps and help Skulk out of the darkness?
It's such an original book in all ways! The puzzles are challenging and the book is exciting!
This book would make a perfect gift for anyone interested in mazes and puzzles. It's suitable for children older than my own — I'd say aged 10+.
It's available directly from Laurence King Publishing and also from Amazon.co.uk.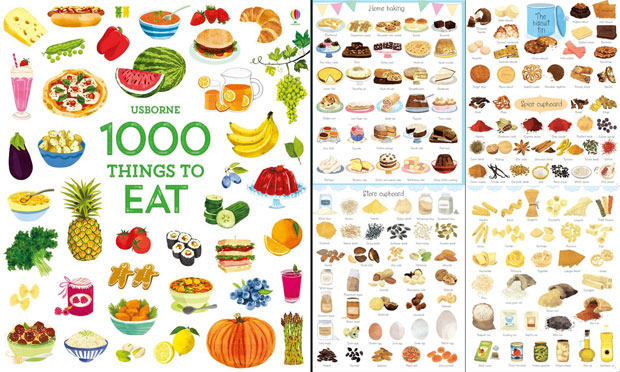 Last but not least, a book that I bought for my middle daughter who is a true foodie! She loves food and trying new things and I knew she'd love the book 1000 Things to Eat when I spotted it.
It's exactly what the titles suggests — a book with 1000 things that you can eat. There are different categories such as home baking, fruits, vegetables, biscuits, different cuisines, holidays and many, many more. The illustrations are lovely and quite realistic and each little illustration has the name of the food underneath it.
We love flicking through this book, choosing favourites from the different groups and finding new foods and dishes to try.
Some of the books featured were press/review samples, others have been bought by myself. I have chosen to include them all in this guide.