Christmas Gifts For Bloggers – A Gift Guide
|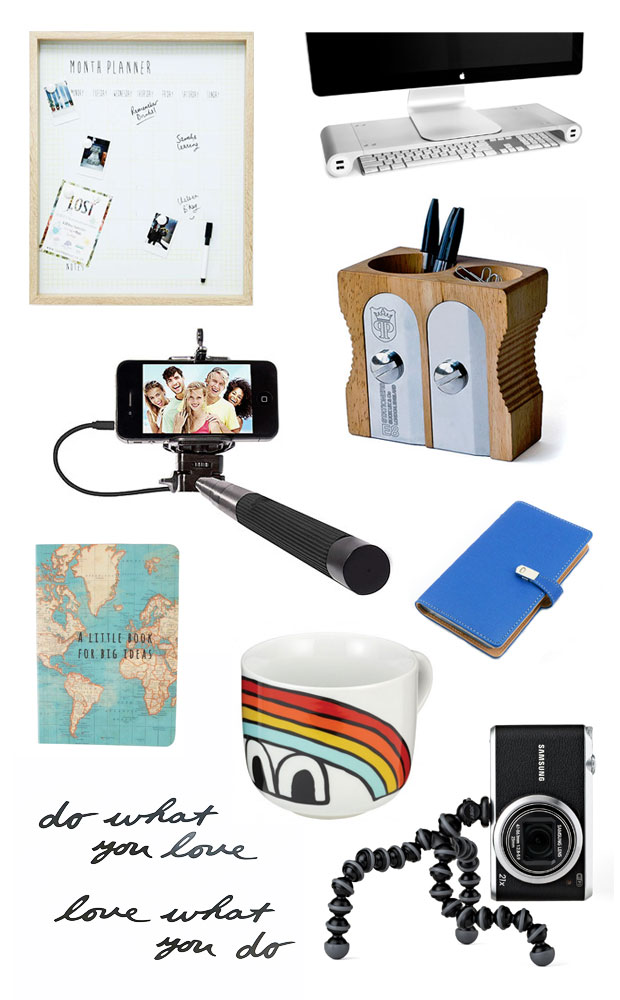 Christmas Gifts For Bloggers – A Gift Guide
Christmas is getting closer and closer. If you're looking for gifts for a blogger, here are some of my favourite picks. Taking photos, staying organised and motivated, coming up with ideas and networking are all huge parts of being a blogger. Big cups of tea/coffee/hot chocolate are also important to many of us!
From the top left:
The planner will help a blogger stay organised and to plan his or her posts. The monitor stand and the sharpener pen pot will help keep the workplace neat and tidy which often helps a blogger stay productive. The selfie stick is great for blog photos and meet ups with other blogggers and the tripod makes it easier to take professional product photos and flat lays. A small notebook is a must have for all those brilliant ideas for future blog post and important to do lists. The business card holder helps keep contacts neatly organised and on hand. A huge cup for hot drinks to sip whilst working is essential for me and motivational quotes can really help on stressful days.
Have you got any good gift ideas for bloggers?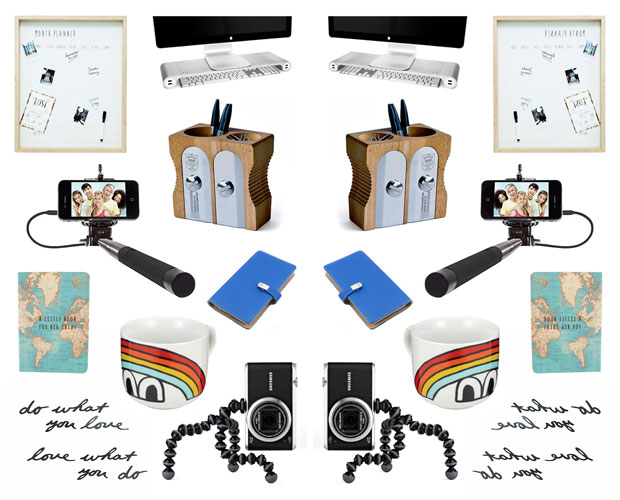 This post contains a sponsored link.