Clean Your Hands Day – World Health Organisation
|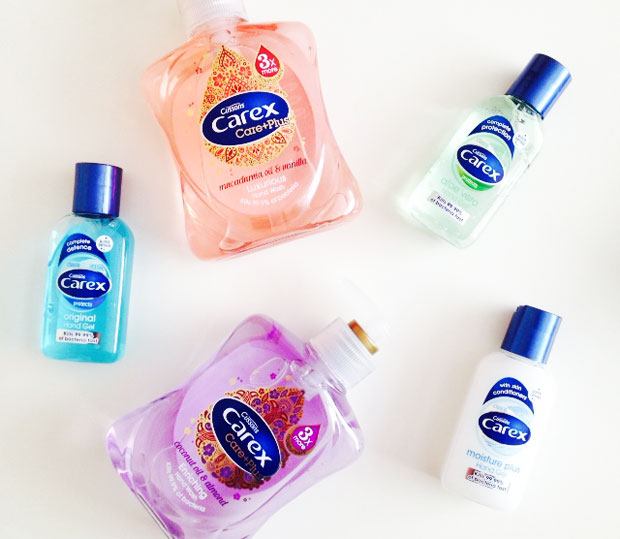 Clean Your Hands Day – World Health Organisation
Clean hands save lives and keep people healthy. Today it's the official Clean Your Hands Day, hosted by the World Health Organisation and the primary focus of the campaign is to improve hand hygiene practices in all surgical services through the continuum of care, from surgical wards to operating theatres, to outpatient surgical services.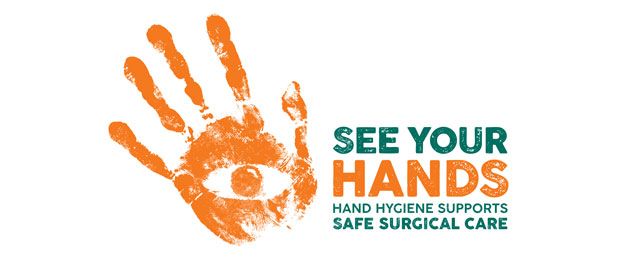 We can learn a lot from these practices for our regular lives too and washing your hands properly and thoroughly will help keep you from getting ill. It's also very important to teach your children how to wash their hands properly and to help them when they're young.
I like to tell children to wash their hands like a surgeon because it sounds fun and special and reminds them to do it properly. The steps in the WHO guide below are ideal and make sure you don't forget any parts of your hands. You need to wash your hands for 40-60 seconds and do all the steps pictured to ensure your hands are really clean and safe. All sinks should have this poster above them to remind people to wash their hands well. It would reduce the spread of illnesses a lot!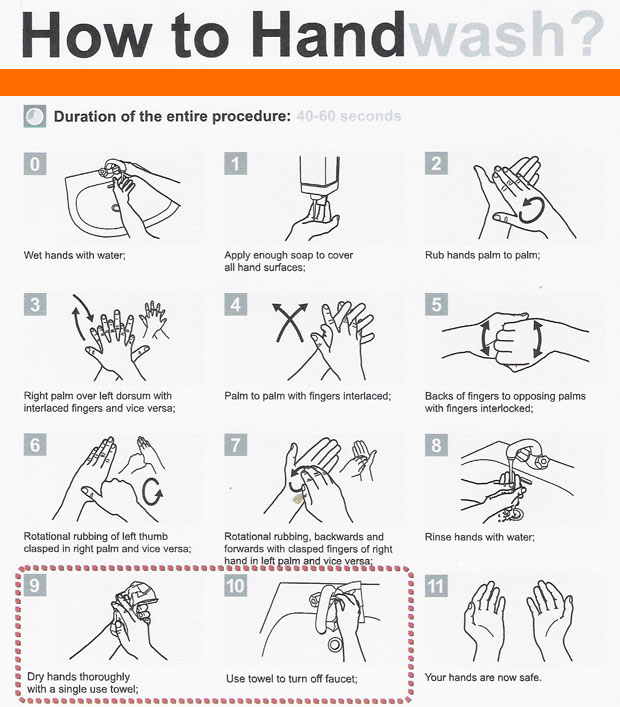 At home, we like to use anti-bacterial hand washes with fun or gorgeous scents. The Cussons Carex Fun Editions Hand Washes are ideal for families with small children or anyone who's young at heart or has a sweet tooth and the new Care+Plus Hand Washes smell amazing and have three times more moisturisers than the regular hand washes from Carex to keep hands extra soft. Perfect for mums like myself who need to wash their hands many, many times each day.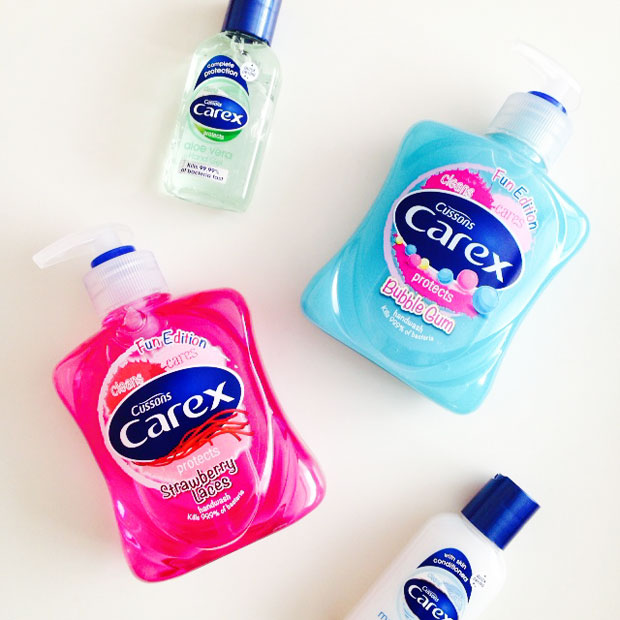 I always keep hand sanitisers with me in my pocket, in my bag, the changing bag or the pram. Being able to sanitise my hands on the go is a must for me and I use them on myself and my toddler to keep hour hands clean and hygienic when we're out and about. Carex Hand Gels are a great size to take with you (50ml) and come in a range of lovely scents. They don't dry your skin out either so that's perfect!
Take today to remind yourself about how to properly wash your hands and remind your family too and you'll all be more likely to stay healthy.
I was sent some Carex products to go with this post.