Clyppi The Best Nail Clippers Review
|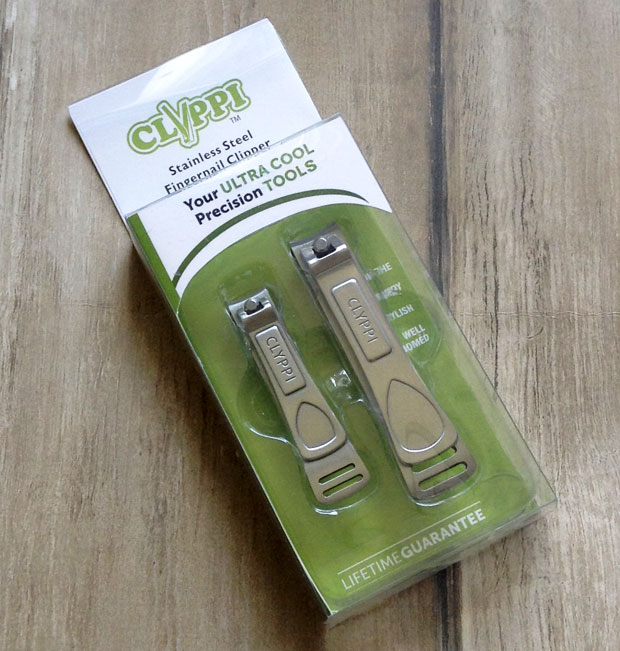 Clyppi The Best Nail Clippers Review
For me, it's important that the items my family uses on a regular basis are of good quality and ergonomic to use. That's why I was happy to try these nail clippers from Clyppi that are said to be the very best. I'm tired of our old nail clippers that often split our nails and are blunt meaning you have to cut twice. Those are going in the bin, because now we have something much better.
What's different about Clyppi nail clippers? They are very high quality! They are really sturdy and have a good weight. They are designed to fit comfortably and ergonomically in your hand and have a matte, brushed steel finish that works as an anti-slip, ensuring a good grip. You don't need a lot of force to press down the lever, meaning kids and people with weak hands from conditions such as Arthritis can easily use the clippers, too.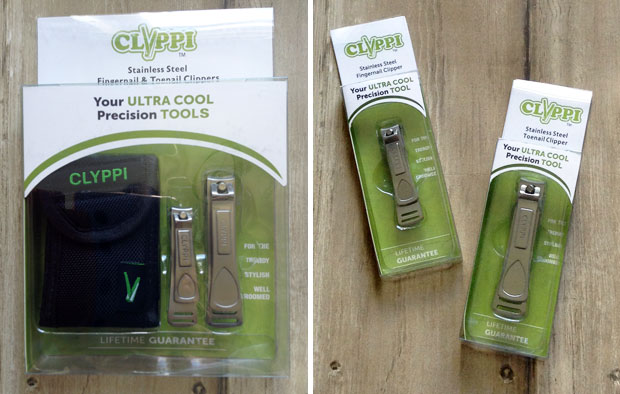 The nail clippers from Clyppi are available as finger nail clippers on their own, toe nail clippers on their own or as duo packs with both together, with or without a handy travel case.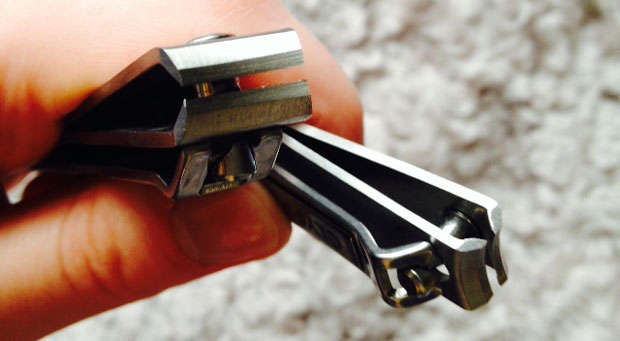 My favourite bit is how sharp the cutters are. These clippers cut cleanly and precisely every time without any cracking, tearing or splitting of the nails which looks professional and means you don't need to file your nails. This also minimises the risk of infection.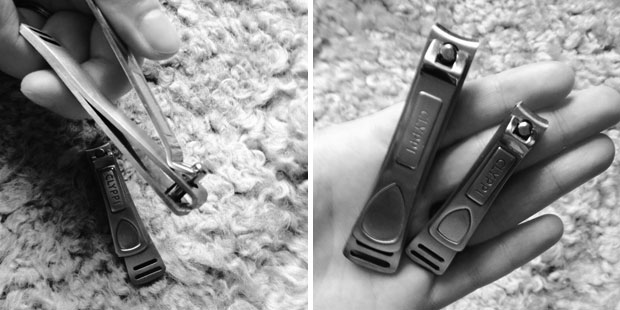 There is a built in nail file in the clippers if you were to need one, though, if you've caught your nail on something, for example.
The clippers are made of high quality stainless steel — no cheap plating that can peel off! — and are guaranteed to last you a lifetime. This makes them very good value!
We are never going back to cheap, low quality nail clippers. It's Clyppi for us now and neatly cut nails all around.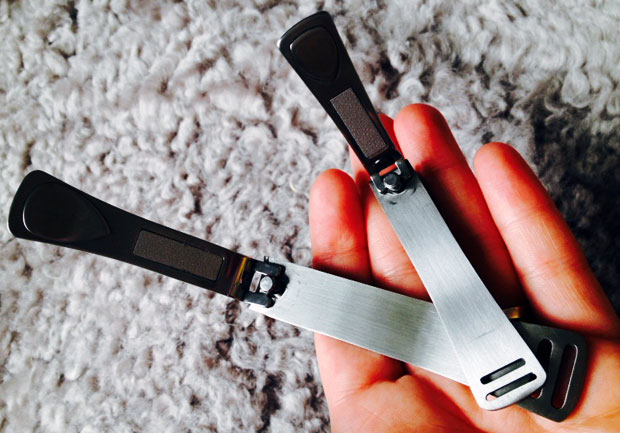 I was sent these for this review. As always, all my reviews are 100% honest and all thoughts and opinions are my own. Prices shown are correct at the time of writing.