InstaNatural Youth Express Eye Gel Review
|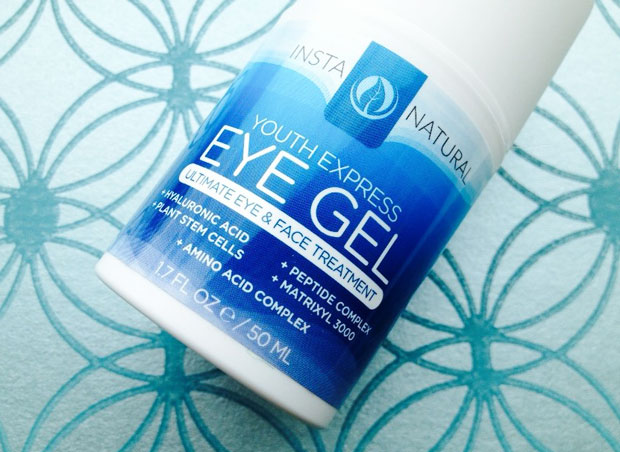 InstaNatural Youth Express Eye Gel Review
This eye gel from InstaNatural is an impressive formula that cares for the delicate eye area. It contains a powerful anti-aging ingredient called Matrixyl 3000 that helps firm and restore the skin. Other important ingredients are hyaluronic acid that provides long lasting hydration and a blend of plant stem cells, peptides and amino acids that strengthens skin and helps protect it against the sun and other damaging environmental factors.
It's an all in one solution for dark circles, eye bags, crow's feet, fine lines and sagginess and it helps make the eye area more radiant, evens skin tone and makes your skin firmer and more plump. It's suitable for all skin types and does not contain any harmful parabens, sulphates or alcohols.
You use it by dabbing the gel gently around the eyes, then allowing it to dry. For best results, use as part of your skincare routine morning and night. You can even use it as a treatment for your whole face to fight against aging all over.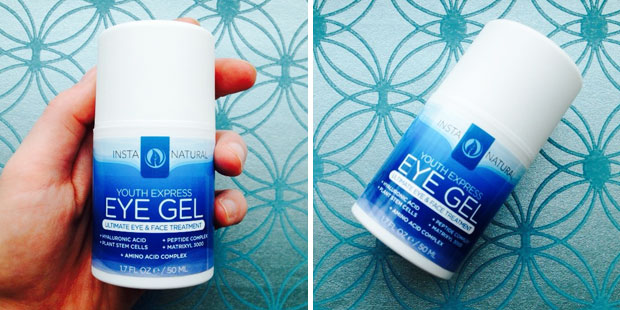 I don't have eye bags or very visible dark circles, but I do want to keep fine lines and wrinkles at bay for as long as possible and the skin around my eyes is quite sensitive so I need to use a separate moisturiser to hydrate that area.
The Youth Express Eye Gel is very refreshing and light but moisturises really well at the same time. I brightens my eye area and makes me feel a bit more alert. This is especially good in the morning after another night of broken sleep due to being a mum to a toddler that does not sleep much or very well.
The packaging is a generous and hygienic 50ml pump bottle that will last me ages. Most eye creams come in 15ml pots or tubes so this is great! If you want to make the gel even more refreshing, you can keep it in the fridge. I'm sure that would help eye bags greatly.
As I mentioned, I have sensitive skin around my eyes and sometimes react to eye creams and face creams by getting red around the eyes. This did not happen with the Youth Express Eye Gel. It's a very gentle gel that really works well, too.
I've not tried it as a face treatment yet, but will definitely do so next time I wake up feeling very tired. That will be tomorrow then!
InstaNatural Youth Express Eye Gel costs £14.95 and is available to buy from the InstaNatural website or from Amazon.
As always, InstaNatural's products are produced in small batches to ensure quality and freshness. InstaNatural is a great company that offers a 100% Satisfaction Guarantee Policy and will refund you if you are not happy with your product.
I was sent this product for this review. As always, all my reviews are 100% honest and all thoughts and opinions are my own.