Comfort Intense Sunburst Review
|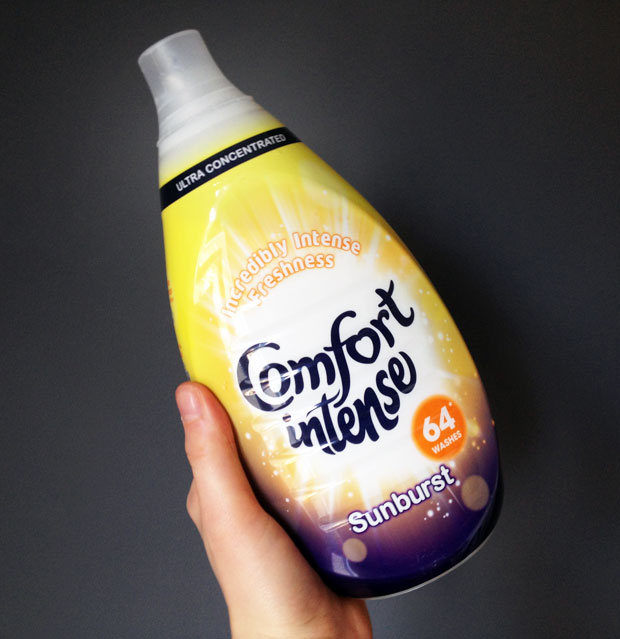 Comfort Intense Sunburst Review
Comfort was the first fabric conditioner to be launched in the UK back in 1969 and continues to be the market leader. Comfort has just introduced a new range of fresh and long lasting fabric conditioners called Comfort Intense. The unique formula ensures your fabrics release a beautiful fragrance that lasts from wash through wear.
The formula is super powerful with dual encaps technology for strong bursts of freshness and it is also ultra-concentrated which means a tiny bit goes a really long way. You can choose between a 38 or 64 wash pack and we have the larger one and it doesn't take up much room at all. This is very important to me as storage space is very limited for us.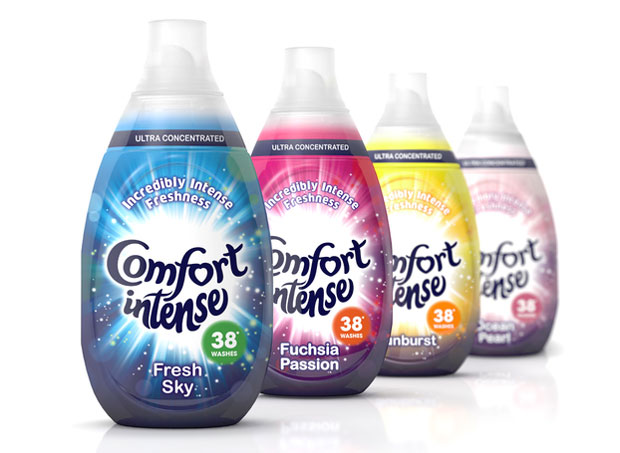 The range includes four vibrant, fresh and all new fragrances:
Fuchsia Passion — "Fruity top notes and sophisticated florals"
Fresh Sky — "Fresh breeze of scent carried by fizzy fruits and woodiness"
Ocean Pearl — "Sensual and mysterious base notes"
Sunburst — "Sunny rush of sparkling freshness wrapped in a cocooning bath of creaminess"
"We are very excited to offer a fabric conditioner which truly delivers real freshness, all with just a small dose.

Mums can now guarantee that their family's clothing smells intensely fresh when worn – just as it did straight from the wash!"
For the past couple of weeks, we've been using Comfort Intense in the Sunburst scent. We don't usually use fabric conditioner even though I love the feel of the clothes and the scents after using it. That's because the scents are often very strong and almost perfume like and make my husband sneeze. He's not complained about the Sunburst scent so far and I agree that the sent is much more natural and not overpowering like other fabric conditioners. It really smells like summer and sunshine and makes our clothes so soft. The gorgeous scent is just right and lasts a long time too.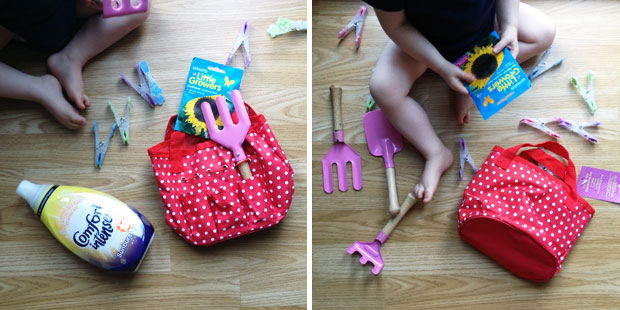 With our bottle, we received a cute bag with some gardening tools, flower seeds and pegs to keep my little girl busy. She loves it and potters away while I hang our washing in the sunshine.
Comfort Intense has a RRP £3.30 for 38 washes and RRP £4.89 for 64 washes and is available from all the big supermarkets now.
We were sent a bottle of Comfort Intense and the bag for my daughter to go with this review. As always, all my reviews are 100% honest and all thoughts and opinions are my own.