Comvita Medihoney Natural Skintensive Cream Review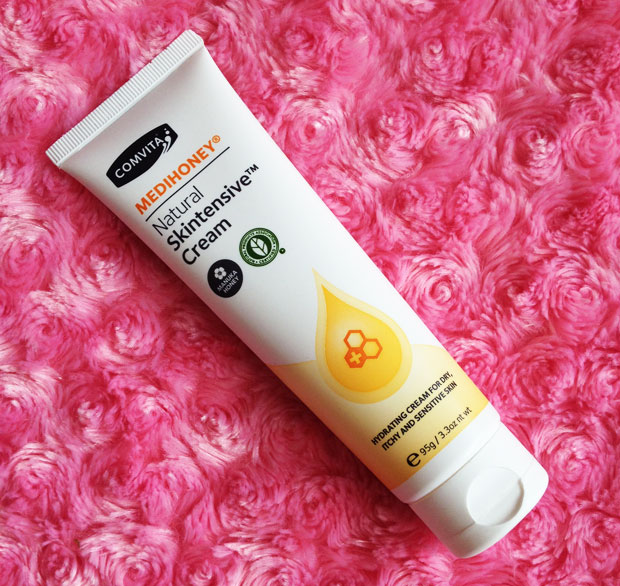 Comvita Medihoney Natural Skintensive Cream Review
Everyone in my family has dry skin areas every now and then. My daughter gets dry patches on her legs sometimes and my shins, arms and hands are prone to dryness too. Over the past few weeks, I've been trying a new cream to hydrate my skin.
Comvita Medihoney Natural Skintensive Cream is an intensively hydrating cream with medical grade Manuka honey and rich plant butters. It's ideal for nourishing very dry, itchy or eczema prone skin. It's suitable for delicate skin and it is Natural Products Association certified.
Medihoney is Manuka honey that has been harvested, tested and processed to medical grade standards for safety, quality and consistency.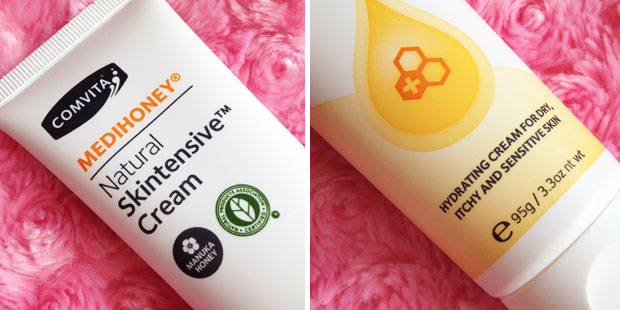 This cream can be used daily to visibly soothe dry and itchy skin. It's fragrance free, pH-balanced and gentle enough to be used on the whole family including babies from the age of 3 months.
The cream is quite runny, like a thick lotion, and is quick and easy to apply without any stickiness. It sinks in quickly and hydrates my dry patches very well, leaving them smooth and soft.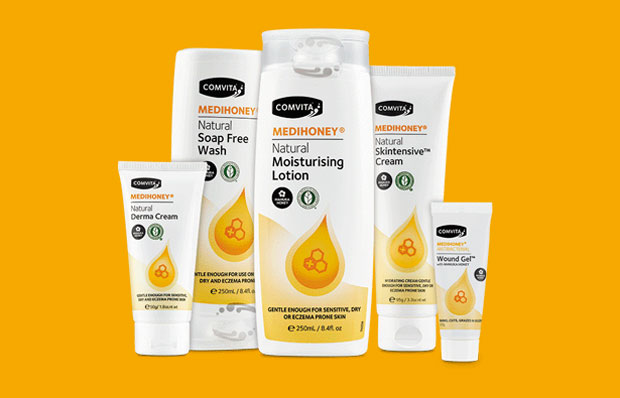 There's a full range of Medihoney skincare products from Comvita, including a Soap Free Wash, a Derma Cream, a Moisturising Lotion and a Wound Gel. Read more and buy from the Comvita website. I would love to try the wash and the wound gel too.
I was sent this product for this review. As always, all my reviews are 100% honest and all thoughts and opinions are my own.