Crosse & Blackwell Soups and a Very Tasty Panini Recipe
|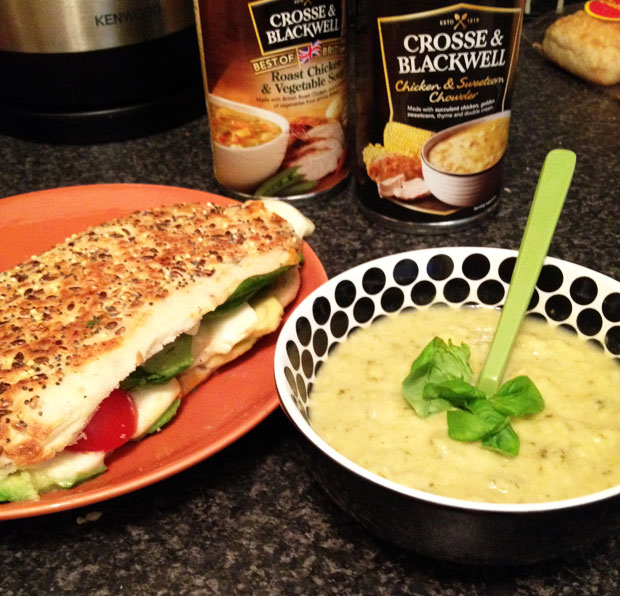 Crosse & Blackwell Soups and a Very Tasty Panini Recipe
Recently, I was challenged to create a recipe for a sandwich to go with Crosse & Blackwell soups. We've tried a few different soups from the brand:
Chicken & Sweetcorn Chowder

—

A comforting classic!
Roast Chicken & Vegetable Soup

—

Inspired by Britain's favourite recipes.
Cream of Tomato Soup

—

A classic that goes with everything.
Broccoli & Stilton Soup

—

Creamy, bold and very British!
These make quick, simple and warming meals — great for dark, busy autumn/winter evenings. See the full range here. Each tin serves two if you have something to eat with it, like a sandwich. If not, a full tin should fill you up.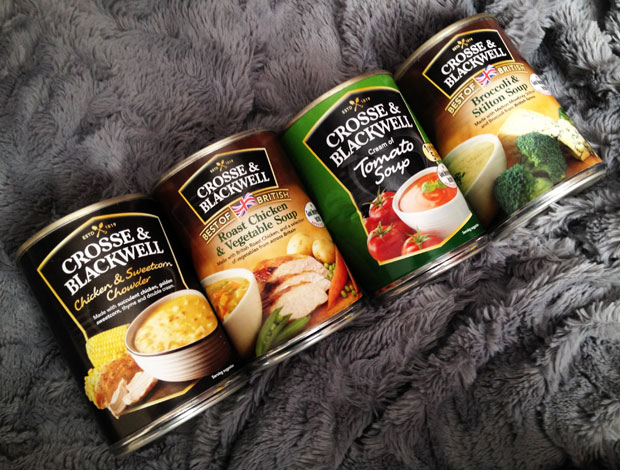 Being a vegetarian, I had the vegetarian options in mind when creating this panini, but I'm sure it would work well with any flavoured soup.
The panini inspiration comes from a sandwich that I often have when we visit a French restaurant for lunch but I've altered it slightly. I was going to use Gruyère cheese but my local shop didn't have any so I changed it to another favourite of mine — Dutch Maasdam — and added mozzarella too because you can never have too much cheese…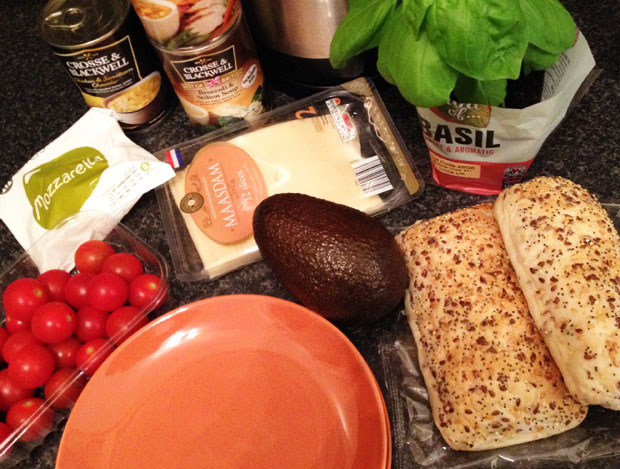 My Very Tasty Panini — Ingredients (for two)
2 ciabatta, any type is fine. I used seeded.
3 slices of Maasdam cheese
1 ball of mozzarella
Half a large avocado or 1 small avocado, ripe of course!
About 8 cherry tomatoes
Some fresh basil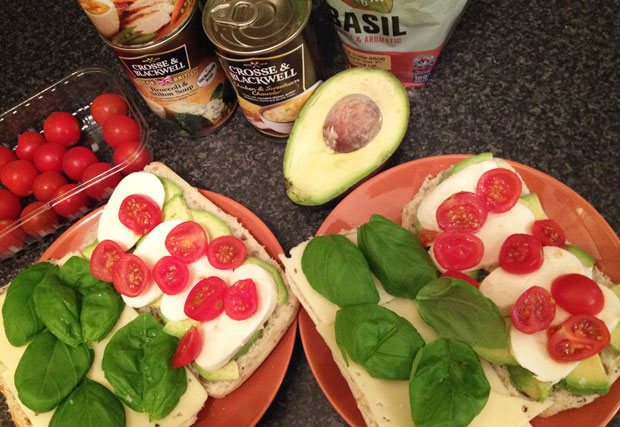 Preparation:
Cut the ciabatta to open it up.
Slice the avocado, mozzarella and the tomatoes and layer them in that order on the bottom half of the bread.
On the top half, distribute the Maasdam cheese and add the basil.
Season if you wish, then close the ciabatta.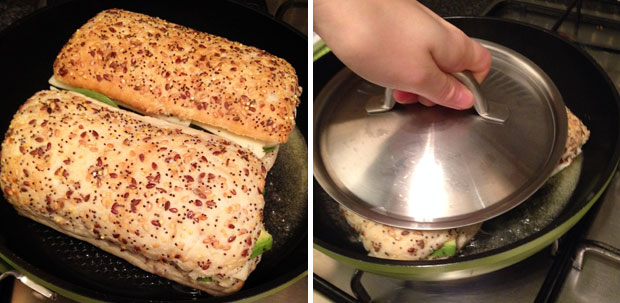 Cooking:
If you have a panini machine, then use that. If not, heat some butter in a non-stick frying pan and add the ciabattas.
Squash them with a pan lid for that panini effect.
Turn them over and repeat.
You can cook them for as long as you wish. For me, a few minutes on each side is enough and this melts the Maasdam and heats the avocado and mozzarella slightly.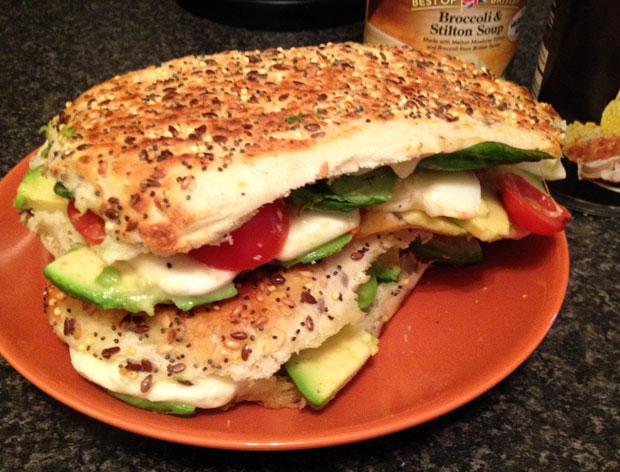 Delicious! Serve with the soup of your choice for a filling lunch or evening meal. Enjoy!
We were sent the soups and an Aldi voucher to cover the cost of the ingredients for the paninis. As always, all my reviews are 100% honest and all thoughts and opinions are my own.