Deep Freeze Pain Relief Cold Patch Review – For Pregnancy Back Pain
|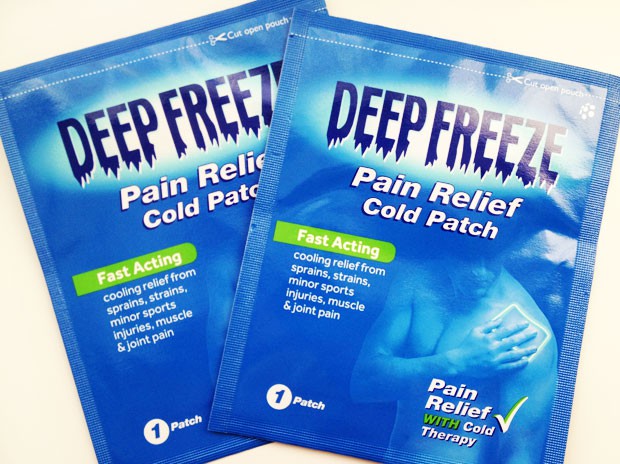 Deep Freeze Pain Relief Cold Patch Review – For Pregnancy Back Pain

Research by Deep Freeze shows that half of women experience back pain while pregnant. I'm 30 weeks pregnant now and have not had much back pain yet but the last few months are the heaviest and most tiring so I'm expecting it any time now. Many mums-to-be prefer to avoid painkillers during pregnancy and I'm one of them. I've had a lot of different pains and aches during my pregnancy so far but I will only use drug-free options to be on the safe side.
The Deep Freeze Cold Patch is an effective and safe solution to help soothe back pain during pregnancy and the patches ensure consistent, long-lasting cold analgesia at the point of pain but without the mess and fuss of ice packs. The patches contain menthol, aloe vera and water in a hydrogel layer which slowly evaporates to produce prolonged cooling relief without a hint of drips or dampness. They're slim-fitting and will easily and invisibly fit under clothing. The patches are adhesive and easy to apply. They don't restrict movement and they don't need to be replaced very often as the cooling effect will last for up to three hours after opening.

I've tried these patches on my shoulder that became very painful after I tried to sleep on my left side all the time. I could barely move it. The patches gave a nice soothing and cooling effect and helped me handle the pain during the day until my husband could help me by massaging my shoulder at night. They're definitely worth a try if you have back pain and you want a non-medicated solution to managing your pains.
RRP is £1.55 for a single patch and £5.10 for a pack of four patches. They're available in pharmacies, supermarkets and online from Amazon.co.uk.

I was sent some samples of this product to try out for this review. As always, all my reviews are 100% honest and all thoughts and opinions are my own.