Dermatique Recuperating Cream Review
|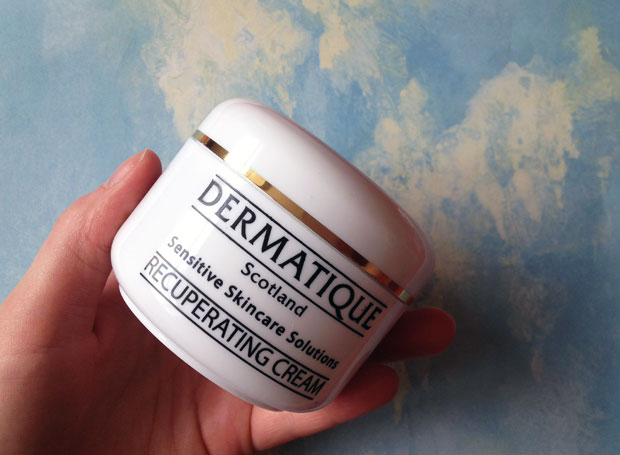 Dermatique Recuperating Cream Review
A few months ago, my daughter developed a rash on the back of her legs and on her belly and around her back. We went to see our health visitor and she prescribed a couple of different creams (no steroids!) and a bath additive and we tried them all and saw no improvement.
I had a nappy balm at home that we started using everyday on the rashes and we also swapped our nappies to pull-ups temporarily to not irritate the skin on the belly while it was healing and a few weeks later the rash had gone. But…
The skin on my daughter's belly wouldn't heal properly though and still felt really rough to touch and nothing we tried seemed to help at all with that problem. She also seemed to still be itchy and kept scratching her back and belly.
This is when Dermatique Recuperating Cream arrived in the post and saved us! We used it once a day for a few days and then our daughter's belly was back to its usual baby soft self. There's no rough skin nor irritation left. This crem definitely works!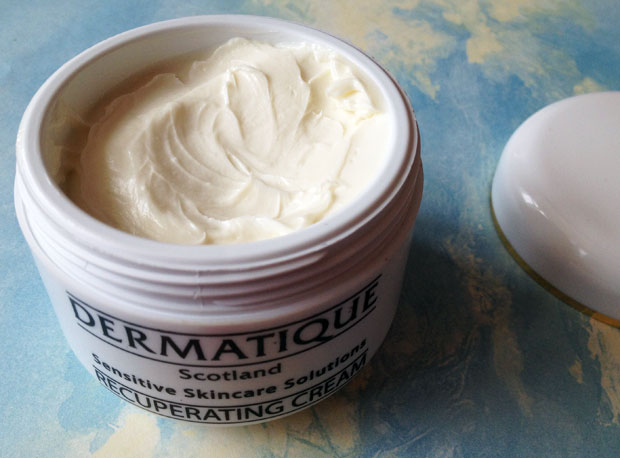 Dermatique Recuperating Cream was created by parents who were struggling to find a cream that would help their child's skin. They created a cream that soothes irritation, promotes healing and deeply hydrates parched skin.
This is cream is completely free from steroids, artificial fragrances, mineral oils and parabens that often irritate sensitive skin. It provides instant relief from itching and calms the skin straight away. It absorbs really quickly and leaves skin soft without any greasiness. It creates an invisible barrier that helps lock moisture in and keeps dryness from returning. The texture is quite thick and buttery but really silky, too.
"High performance, quality and safe ingredients are our priority."
Read about the ingredients here.
It's a great soothing miracle cream for treating dry skin, rashes, eczema, psoriasis and other chronic conditions and the whole family can use it all over the body.
As well as using it on my daughter, I have tried it myself on my hands where I get really dry between my fingers and also on my legs that tend to get very dry too. The cream works wonders for me too and the skin between my fingers and on my shins have healed and is soft and smooth again.
A 100ml tub of Dermatique Recuperating Cream costs £29 which can seem a bit expensive but it really does work and a little goes a very long way. It's definitely a bargain when you think about the total cost of other creams you've probably bought too that haven't made a difference.
Dermatique offer a 100% satisfaction guarantee so if for some reason you are not happy you can get a refund if you contact them within 30 days of purchase.
Read more on and by from Dermatique.co.uk.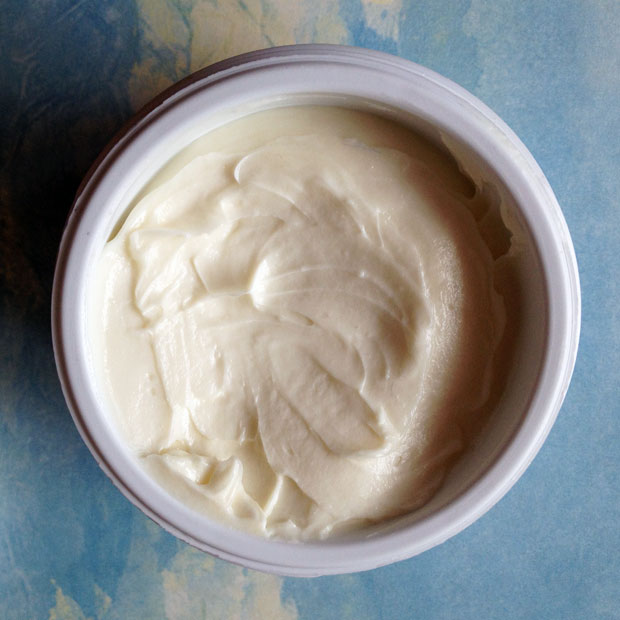 We were sent a tub of Dermatique for this review. As always, all my reviews are 100% honest and all thoughts and opinions are my own.