Giveaway: Win a Cuddledry SPF 50+ Poncho Towel!
|
Giveaway: Win a Cuddledry SPF 50+ Poncho Towel!
Cuddledry's SPF 50+ Poncho Towel is a summer sunshine essential for us. My girls have one each and they are the towels we use for any outdoor swimming or water play event. You can read my full review here.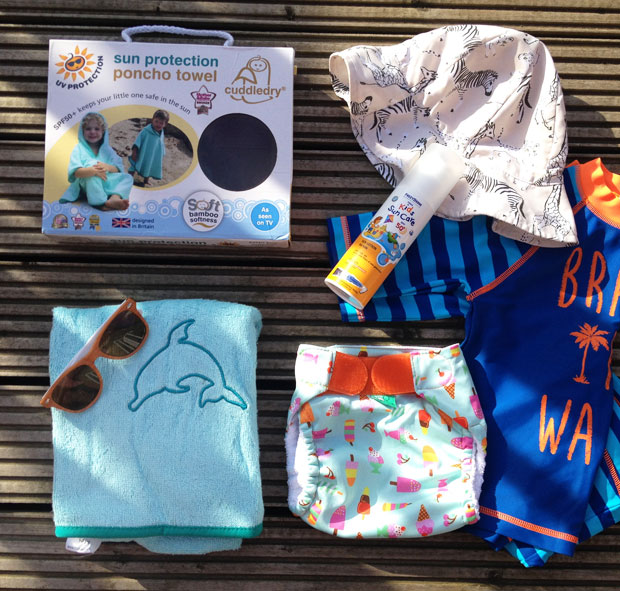 These amazing towels are the first of their kind here in the UK and feature patented RayosanTM technology that deflects harmful UVA and UVB rays like a mirror thus protecting children's delicate skin from sun damage.
"This remarkable technology comes from Australia, where extensive research has been done on the dangers of skin cancer. Given climbing annual temperatures, we wanted to bring the same protection to the UK"
— Helen Wooldridge, co-founder of Cuddledry
The poncho towels are made from a blend of supersoft and hygienic bamboo and lovely cotton which is Cuddledry's signature towel blend. The poncho design offers great coverage for babies and toddlers and the towel has poppers under the arms to create loose sleeves to keep it in place when moving around. The large hood keeps the head protected from the sun and helps dry the hair. The towels are fluffy, soft and absorbent and these qualities last wash after wash. We've had our first one for quite some time now and it's been through the wash loads and still looks great.
Win a Cuddledry SPF 50+ Poncho Towel!
For a chance to win a lovely Cuddledry SPF 50+ Poncho Towel, enter my giveaway through the Rafflecopter below. Terms & Conditions apply. UK Entrants only. The giveaway will end on the 14th of August 2017.
We were provided with a towel for this post. As always, all thoughts and opinions are my own.