Design Solutions for Shared Kids' Bedrooms
|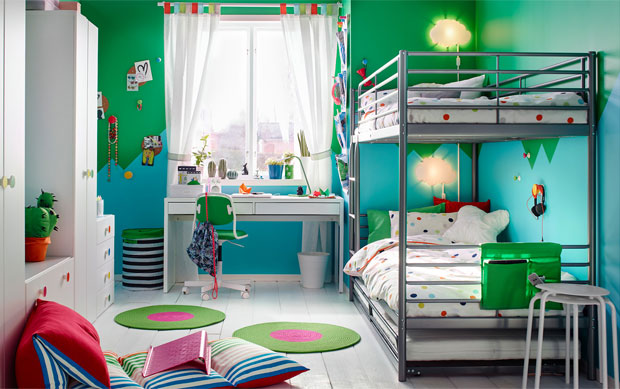 Design Solutions for Shared Kids' Bedrooms
I have three sisters and grew up in a three-bedroom apartment so shared a room with my two younger sisters until I was about 14 or 15. My older sister had her own room. Eventually, my dad moved his office out of the family home, and I got my own room. Sharing a room with a sibling or two when you're little is mostly fun though as long as the room is designed to cater for all the kids' tastes, ages and needs.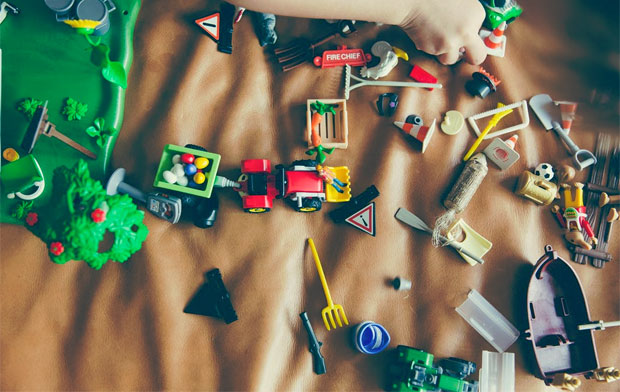 My youngest still sleeps in our bedroom but with our house move put on hold for a bit, she'll most likely be sharing a room with her big sister soon. It's a small room so it will be tight but I'm determined to make it as comfortable, practical and fun as possible. My daughters are 3.5 years old and 15 months old.
There are a few things I'm keeping in mind to achieve a shared kids' bedroom that looks nice and is enjoyable for my daughters: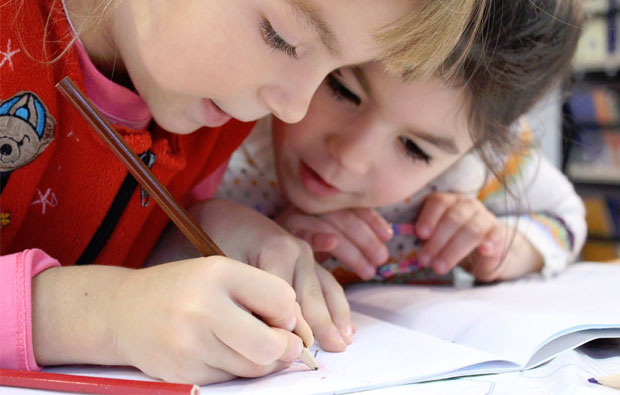 For a more peaceful overall look, I think it's a good idea to use matching bedding and furniture when possible. I like Primark's bedding the best when I can't get to IKEA. The sheets and duvet sets that I've bought from there wash well, the quality is good and there are usually quite a few nice designs to choose from. My eldest has a single bed and I use adult bedding on it as she's got a king size duvet on her bed. I've just picked a colourful one. When both girls are in the same room and both have single beds, I'll definitely buy matching sets.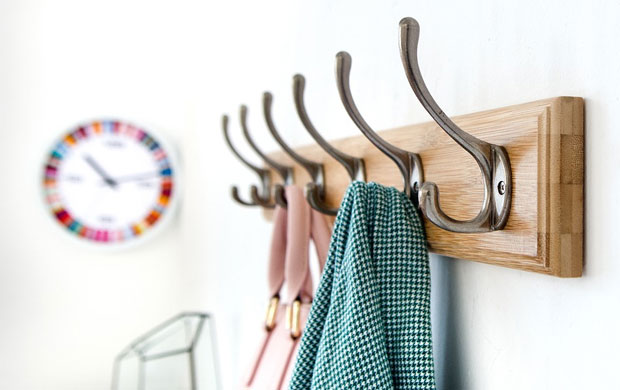 Since the room is so small, we'll probably have to buy a bunk bed to save floor space. Building upwards is always a good idea if you want to make a room feel bigger and ensure you still have a floor to use which is of course important in a kids' room. Storage will be built upwards too!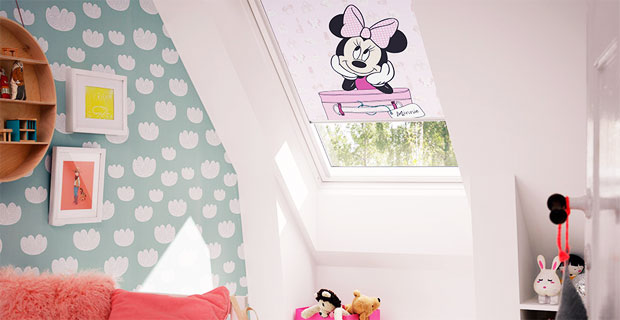 It's important that the theme or style of the room caters for both girls' interests. Including something they both love, like certain film and TV characters, is a good idea. Installing Disney themed blinds from VELUX would be a great way to do this. I would choose a character that I know they both love like Minnie Mouse or Winnie the Pooh so that it's fun for both girls.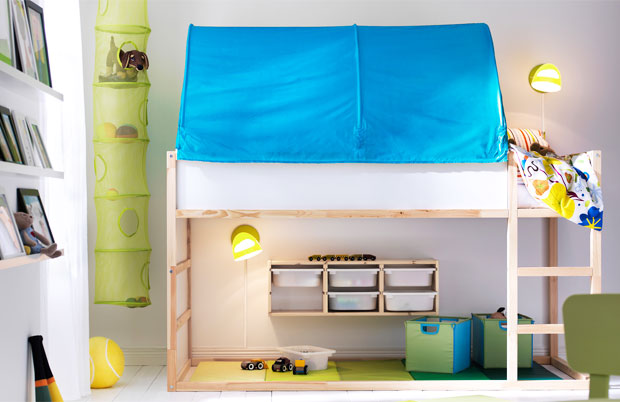 As well as ensuring that there are areas where the girls can both play together, it's important that they feel that they have their own space too that they can retreat to when needed. This is quite easily achieved when you have a bunk bed as you can put up a curtain for the lower bunk and use a bed tent like this IKEA one for the top bunk.

The first image and the last image are from the IKEA.com.