Ohpopsi When I Grow Up Wallpaper Children's Room Makeover
|
Ohpopsi When I Grow Up Wallpaper Children's Room Makeover
Our youngest daughter has recently started sleeping in her own bed, in her own room – wohoo! That took quite a bit longer than we wanted… Now that she's spending more time in her room, we thought it was time to decorate it a bit more to suit a child. The walls had been just plain white like they are in newbuilds so they were very basic. We wanted to inject some colour and fun into the space and have done so with a gorgeous wallpaper from the new Ohpopsi When I Grow Up Wallpaper collection.
The collection includes a fun range of child-friendly wallpaper with hand-illustrated, colourful designs. There are currently 9 different designs to choose from for your child's room and a range of colour options for the different designs too.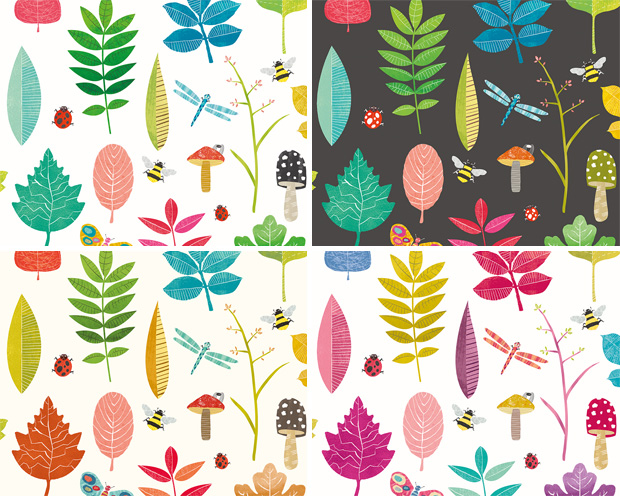 We chose the Forest Floor design in the Juicy Fruit colourway as we love the forest land nature theme and the bright colours. This design is available in three other colourways too – Liquorice, Marmalade and Dolly Mixture.
The design features lots of different leaves, mushrooms and bugs – children can have fun spotting butterflies, ladybirds, bees, dragonflies and spiders among the colourful leaves. The illustrations are beautiful and this fun wallpaper is ideal for young outdoorsy explorers!
The wallpaper from Ohpopsi is really high quality – very thick and strong paper that is easy to apply to walls. The wallpaper paste can go straight onto the wall which makes the process easier than when you have to use a wallpaper table. The print quality is very good too and we only noticed one tiny print flaw and it was generally easy to line up the wallpaper in most places.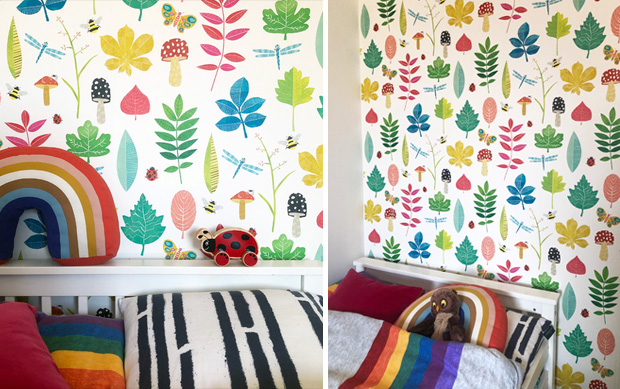 We're really pleased with both the design and the quality of the Ohpopsi When I Grow Up Wallpaper and our daughter is so happy with her room makeover. She loves her new colourful wall!
This wallpaper was provided to us as part of a collaboration. As always, all my reviews are 100% honest and all thoughts and opinions are my own.