Our Plans for the Children's New Bedroom
|
Our Plans for the Children's New Bedroom When We Move House
We are so close to finally moving to our new house and we're so excited! We should be in before Christmas if all goes to plan so hopefully we'll even get to celebrate our first Christmas in the new house straight away. We are trying to plan as much as we can about how we're going to decorate and what we need to buy for the different rooms and one of the most fun areas for me to plan is our two daughters' room.
Our children are nearly 5 years and 2.5 years old and, for a few years, they'll be sharing a room because we think they'll enjoy it and it will make bedtime easy for us adults too. One of the bedrooms will be used as a playroom and office so we're going to keep most of the toys separate from the girls' bedroom which means the children's new bedroom will be a calm place used mainly for reading and sleeping. We'll also be keeping the girls' clothes in there.
I thought I'd document the plan so far in this post! Some things are quite set in stone while we're still deciding on other details for the children's new bedroom.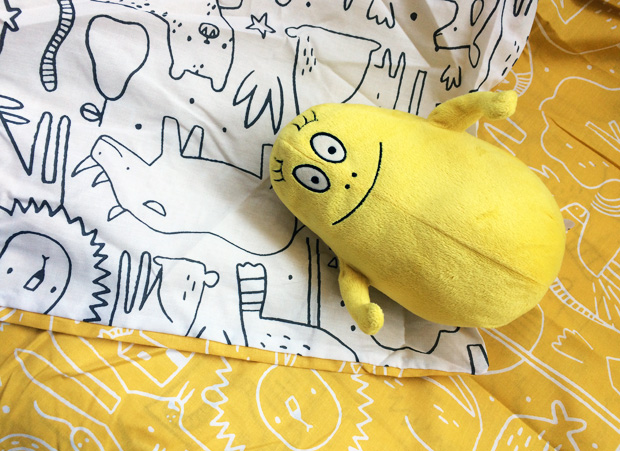 This is the area we're struggling with a bit. Ideally, we'd like the girls to have beds that are slightly smaller than standard single beds but they are hard to find! IKEA have some children's beds that we were considering until we realised the very limited mattress choice was not good enough at all so now we're considering a low bunk bed but we might end up having to buy two standard single beds that take up more room but at least there's a good choice of good mattresses in this size.
One thing that I'm looking forward to is having matching bedding. It's a small detail but it will make the beds look lovely and the room more neat! We have some children's bedding from Debenhams that is white and yellow on one side and monochrome on the other so I'm planning to use that colour scheme for other details too. Definitely opt for matching twin size bedding sets if your children are sharing a room!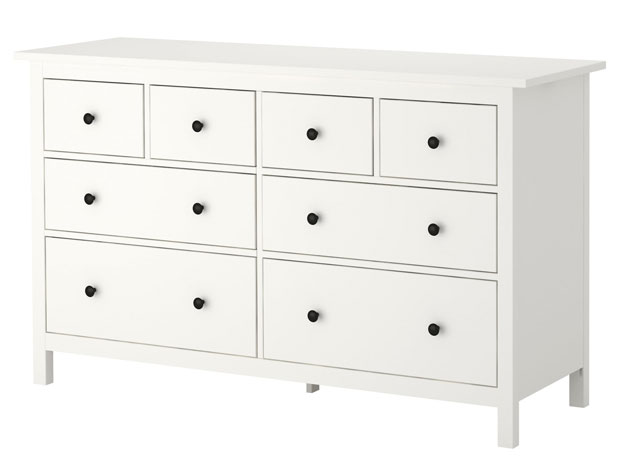 I would love a bright yellow wardrobe or chest of drawers but I'm struggling to find one that's suitable so I might have to go for a white one and then add some yellow accessories to it. I do love the IKEA Hemnes range (the items that are solid wood) and they have lots of chests of drawers in different sizes. Drawers are great for children's clothes and I'm looking forward to getting them all organised properly. We also have a red freestanding ARNIE clothes rail that we're going to use for dresses and fancy dress clothes.
For the walls in this room, we're going for framed posters from GB Posters which are affordable and easy to change when the girls' interest change as they grow. We currently have two posters for the children's new bedroom— a Planetary Visions Physical Map of the World Maxi Poster, which is gorgeous and educational, and a Moana movie poster because the girls both love the film Moana! These are both Maxi Posters of the same size but there are lots of different options available and frames for all different sizes too. GB Posters has lots of fun kids' character posters to choose from and lots of great ones for adults too. The above is just a mock-up but I will share photos from the new house once we've moved.
Books are a big part of our home and, in the new house, I'd love the kids to easily be able to choose books themselves and tidy them up too. I would love them to have a large Potter Library Table and a Greenaway Bookcase from Great Little Trading Co. which are both great ways of making books accessible for children and they look lovely too.
We read to the kids every night so it would be great to have a comfortable armchair in the children's new bedroom where my husband or I can sit as we read. It would also be great for the newborn days when Baby No. 3 is here and I'll need somewhere to sit with him or her. Of course, the girls can use the chair for reading too.
I'm going to try to stick with yellow, black and white for most of the other details too like decorative items, storage solutions and textiles. I love woven storage baskets for hiding things like stuffed toys, pyjamas and body lotion and other kids' essentials. I love Matryoshka dolls and even they come in monochrome designs and I also love this simple cotton blanket from IKEA.
This post features press samples from GB Posters and a sponsored link.