NEXT Home Wish List – Storage and Cosy Details
|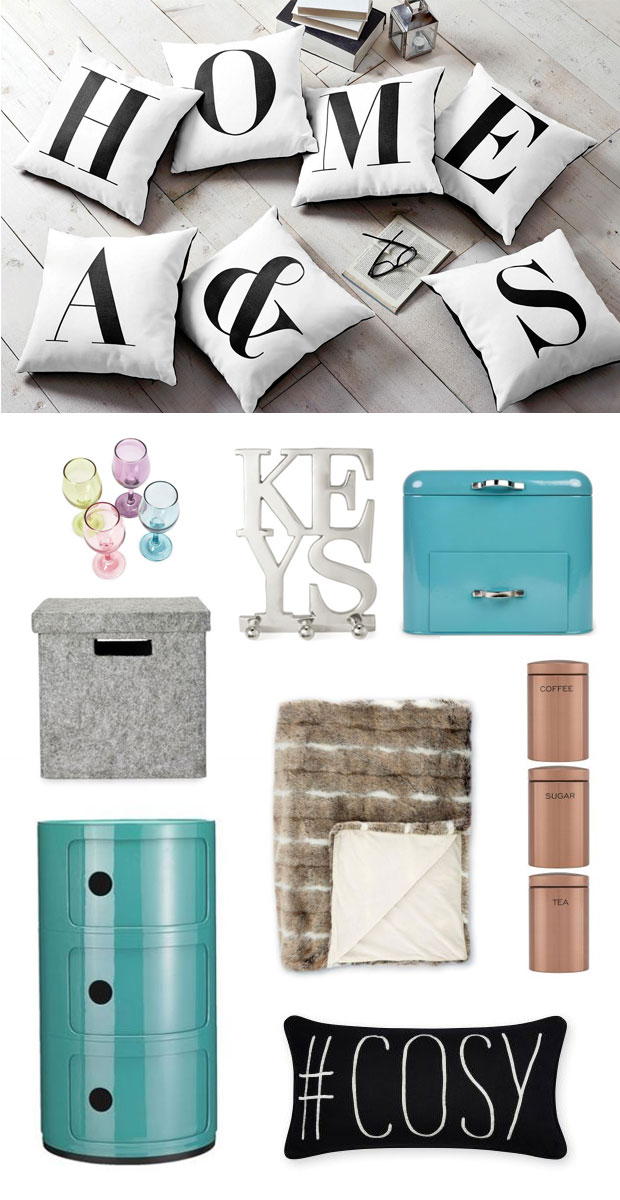 NEXT Home Wish List – Storage and Cosy Details
I've just had a look at the beautiful home ware ranges on NEXT's website and have collected my favourite items that I wish I had in my home right now.
I always need more and better (and prettier!) storage solutions and I love metal and felt for these types of items.
Our sofa really needs updating and I'm planning to do this by adding new cushions and a new blanket. I have a thing for letter cushions and want them all over the house, spelling out different things. I really like the font on these ones. I'm a typography nerd — I just realised that four of the nine items above are typography related..
I don't really need any more wine glasses but these rainbow ones are are so pretty!
From the top left:
I think I need to head down to NEXT soon! We are also changing our daughter's room at the moment (she's just moved in there) and there are lots of great children's items from NEXT that i need to check out, too.