Desigual Love Eau de Toilette Review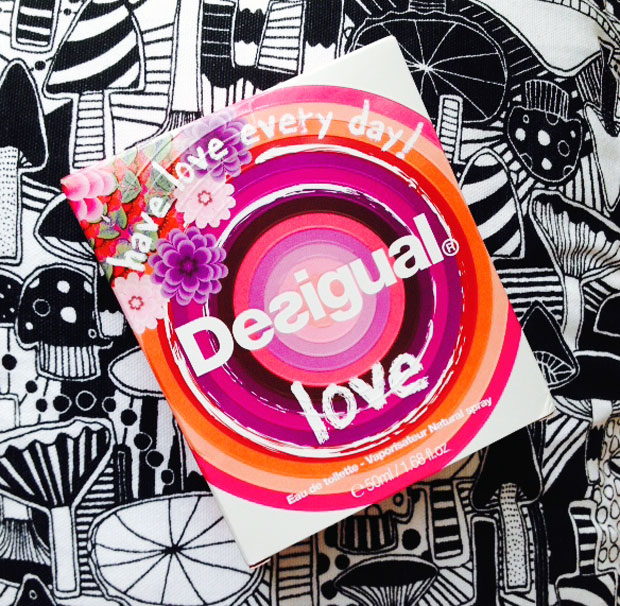 Desigual Love Eau de Toilette Review
Love by Desigual is one of the three floral fruity fragranced launched by Desigual in 2014. The nose behind this fragrance is Fabrice Pellegrin. Love is a delicious smelling scent that has top notes of cranberry and blackcurrant, middle notes of grapefruit, orange blossom and benzoin and base notes of praline, sandalwood and tonky bean.
It's sweet, young and fresh. It's light yet long-lasting. I especially love using it in the daytime because, unlike most scents, it's not overpowering and therefore very suitable for all day wear. It's lovely and yummy smelling! I think it's mainly suitable for younger women but anybody who likes a fun and vibrant scent would love this eau de toilette.
The scent is inspired by a women who is in love with life and the result is a mesmerising scent that is very feminine and romantic.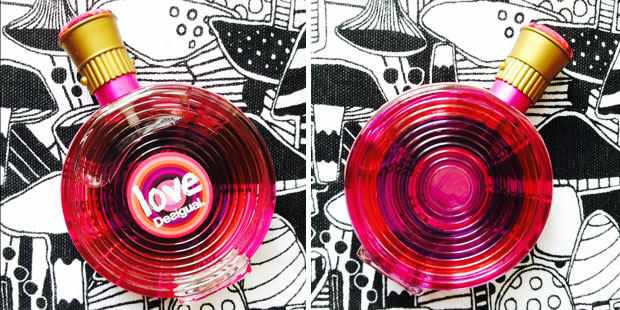 This eau de toilette does not only smell great but is also packaged beautifully! The box is gorgeous, fun and bright. I love the retro circles, the red, pink, purle and orange shades and the floral details.
The 50ml bottle itself is stunning too. It's got a round shape and is ridged and coloured in different shades of pink, purple and orange. It's got a ribbon with text running around the edge and the cap is quirky and has a fabric top that matches the colours of the bottle. Great attention to detail! This is my favourite bottle design in my perfume collection and the scent is my favourite for daytime use.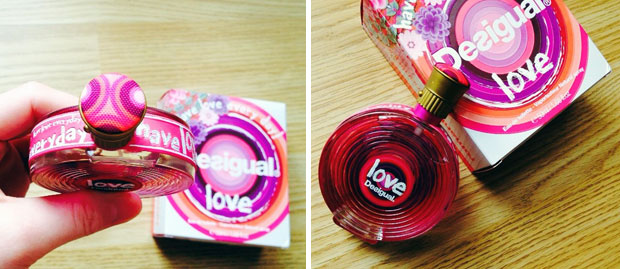 The other two scents in the range are Fun and Sex. They both sound lovely too and come in just as pretty bottles. I would love to collect them all. You can read all about the scents on the Desigual wesbite where you can also buy them. They are available to buy from Amazon.co.uk, too.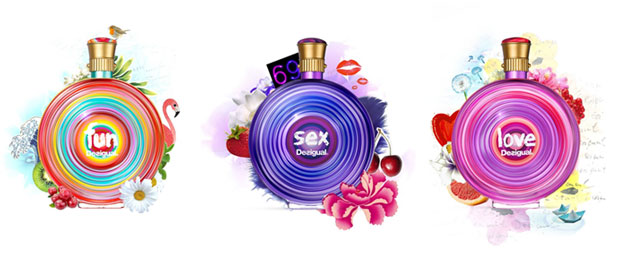 I was sent this product for this review. As always, all my reviews are 100% honest and all thoughts and opinions are my own.