Dream Matcha Tea Co. Premium Matcha Blend Review
Dream Matcha Tea Co. Premium Matcha Blend Review
Dream Matcha is a company formed by two friends, Chris and Jack, who are both matcha tea enthusiasts. They have been working in the food supplement industry since 2012 which gives them the experience needed to source the organic high quality products used in their flagship product — Premium Matcha Blend.
Finding good quality matcha can be quite difficult in the UK — at least online — so they went straight to the source and decided to import their matcha from Japan. They import the highest quality matcha and ensure all the tea accessories that they also sell are handmade to ensure quality and care. The matcha comes from the Uji region of Japan which is an area centred around matcha culture and believed to grow the very finest quality matcha tea.
What makes Dream Matcha's Premium Matcha Blend even more special is that Chris and Jack decided to make it even healthier and more delicious than it already was by adding a series of complementary superfoods, vitamins and minerals without jeopardising the taste.
The quanitity of each addition was carefully selected using UK Recommended Daily Allowance suggestions and the ingredients were chosen for their abilities to improve the array of benefits that matcha tea aready provides. What a brilliant idea! After lots of testing and trials, the perfect blend was born and the Premium Matcha Blend is now available to customers.
The Premium Matcha Blend is a finely ground, powerfully bright green powder and looks and smells just like good quality matcha should.
Having spent time in Japan as a child and grown up with plenty of Japanese culture, food and drink in my family home, I know what nice matcha is like and this is definitely it. The taste is incredibly smooth and pleasant without that harsh bitterness that you can sometimes get from low quality matcha.
Dream Matcha's Premium Matcha Blend is infused with an array of vitamins, minerals and organic superfoods and offers all the goodness you could ever need in a cup of tea whilst also tasting great.
The added ingredients are:
Organic Banana Extract

—

a great source of fibre and potassium with a range of benefits linked to reducing stress and helping regulate digestion.
Organic Lucuma Powder

—

a strong antioxidant packed with fibre, vitamins and minerals that also acts as a completely natural sweetener adding a great flavour to the blend.
Organic Goji Berry Extract

—

a powerful antioxidant that is strongly linked to aiding healthy skin, as well as both liver and kidney function.
Alpha Lipoic Acid

—

a unique antioxidant supplement that is already naturally present in the body. Increases in ALA have been found to strongly benefit the regulation of blood sugar and vastly improve a person's metabolic rate.
Vitamin B3

—

a great supplement that aids in lowering bad cholesterol and keeping the heart healthy.
Vitamin B6

—

a vital supplement with an array of health benefits associated with developing brain function, reducing stress, regulating sleep, improving liver and kidney function, as well as improving cardiovascular health.
Zinc Picolinate

—

a mineral essential for growth that has been found to widely benefit the body's immune system, as well as reduce stress and aid the body's digestive function.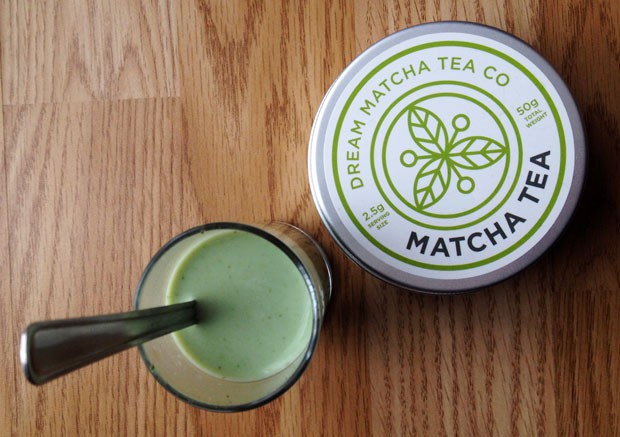 You can't taste these ingredients at all — just lovely matcha tea. You can drink it in various ways — as a cup of hot tea, a latte/cappuccino with the milk of your choice, as a cold shot with or without milk or you could add it too smoothies and juices. All ways are delicious if you like green tea!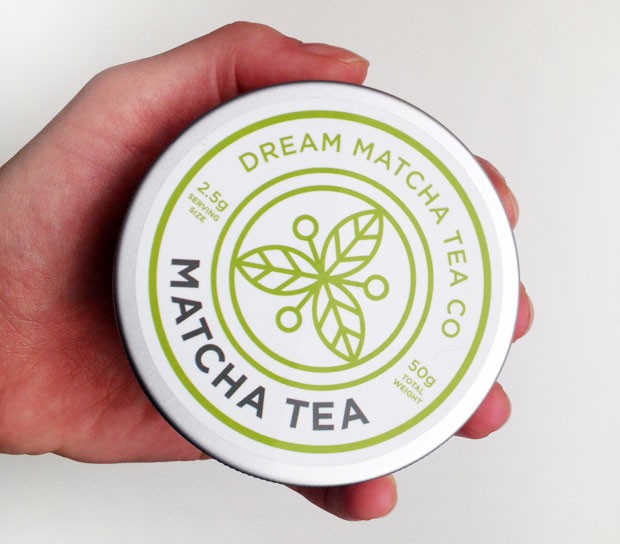 The tea comes in a cute 50g tin that offers 20 cups of matcha tea. It costs £17.99. Dream Matcha also sell traditional whisks and scoops that make it even easier to make the perfect cup of matcha tea.
I was sent this product for this review. As always, all my reviews are 100% honest and all thoughts and opinions are my own.