Marques De Caceres Wines Review | Verdejo, Rosado & Blanco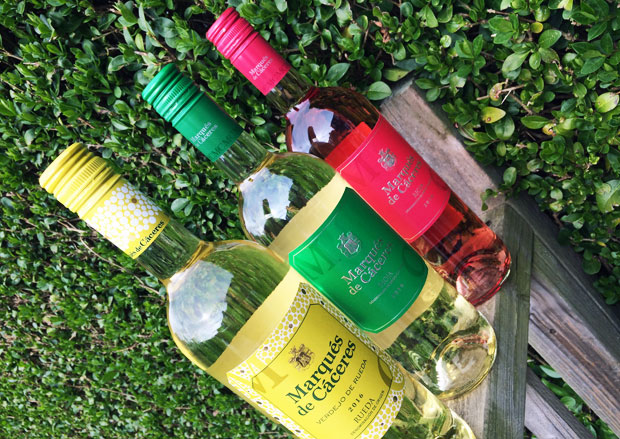 Marques De Caceres Wines Review | Verdejo, Rosado & Blanco
This week, we've been sampling some new wines from Marques De Caceres. Marques De Caceres offers a wide selection of wines and we've tried three of them: Verdejo White, Rosado Rosé and Blanco White. This little collection is ideal for the warmer weather that spring and summer brings. I usually prefer red wines but have recently been drawn to white more and always like a glass of chilled white wine on a warm summer evening. All these three wines have an RRP of £8.49-£8.99.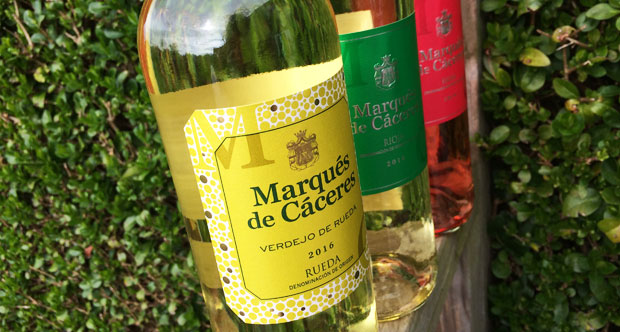 Marques de Caceres Verdejo White
This is an aromatic white wine from the highly regarded Rueda region. It's quite a complex wine for a white wine, full of flavour and quite sharp. You'll taste nutty, herbaceous and citrus notes. This one goes best with food in my opinion. Grilled vegetables or maybe something spicy, even!
Marques de Caceres Rosado Rosé
This is a lovely rosé! It's a blend of 96% Tempranillo and 4% Grenache grapes and has a beautiful pink colour! You can taste berries and a hint of floral flavours, too. It's not sickly sweet like some rosé wines, but nicely balanced.
Marques de Caceres Blanco White
This is my favourite out of the three wines. It's rich but also crisp and dry. You can taste refreshing grapefruit and pears, making it very summery and perfect to enjoy well-chilled on those warm days!
Find out more about Marques de Caceres on their website or on their Facebook page.
Samples were provided for this review. As always, all my reviews are 100% honest and all thoughts and opinions are my own.