Sober October Tips with Eisberg Alcohol-free Wines
|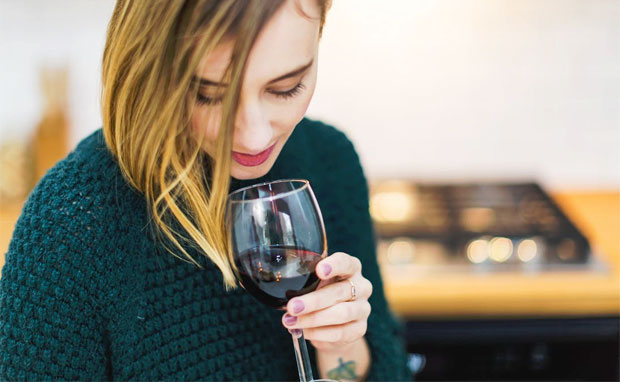 Sober October Tips with Eisberg Alcohol-free Wines
Cutting down on your alcohol intake is a good thing for most of us and October is a popular month to focus on this with Sober October. It's very easy to drink more than the recommended limit and it's really easy to get into bad habits and drinking more often and in larger quantities. I love a drink and find a glass of wine or two to be a great way to relax at the weekend or if it's been a really stressful day with work and the kids but I know it's not good to do too often.
This month, I'm not going completely sober but I am actively cutting down on alcohol for my health. My husband has recently cut out alcohol due to liver problems so we're trying to be good together!
There are a few tips that I would like to offer other people who are doing Sober October or just want to cut down on alcohol and they are:
Tell people what you're doing so that friends, family members and colleagues don't offer you drinks, drag you to the pub or buy you alcohol as a gift. They might even join you and do Sober October too!
Plan your social life so that the things you do with friends are not involving alcohol. Of course there are a lot of fun things to do that don't include a bar.
Don't have any alcohol in the house that might tempt you. It's so much easier not to drink alcohol when there isn't any in the house. Just like it's easier to eat healthily if your cupboards are not full of crisps, chocolate and biscuits.
Have alternative drinks ready at home for the weekend or whenever you would normally like to have a drink. There are lots of non-alcoholic beers and ciders available that taste just like the real thing and also alcohol-free wines that give you the relaxing sensation of having a glass of wine without the alcohol and side-effects. Be clear to yourself about the reason why you are cutting down on alcohol and repeat it when you feel tempted.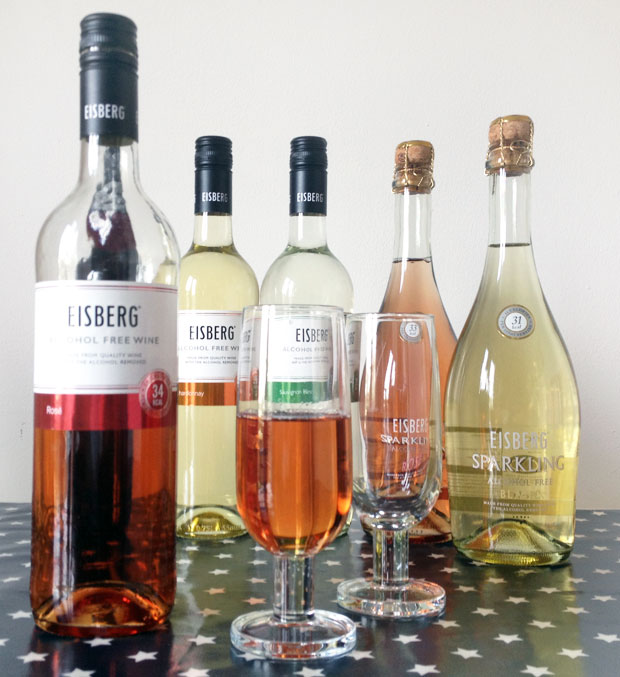 Eisberg wine

is made the same way as your favourite wine. The alcohol is then gently removed to ensure that as much of the original character and flavours of the wine are kept intact. It's also only got the third of calories so is great if you're watching your weight. Find out more about Eisberg alcohol-free wines here.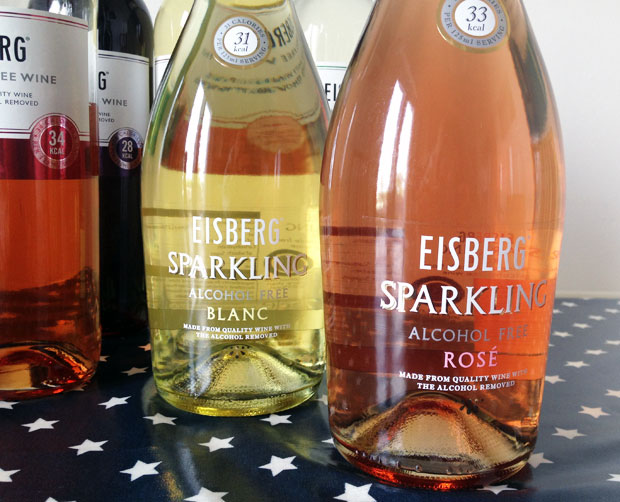 I've tried the full range of Eisberg alcohol-free wines before (see my reviews here) and have them in the house now instead of regular wine to be healthier. I especially love the sparkling ones that taste just like regular bubbly!
Samples of Eisberg were provided for this post. As always, all thoughts and opinions are my own and all posts are 100% honest.