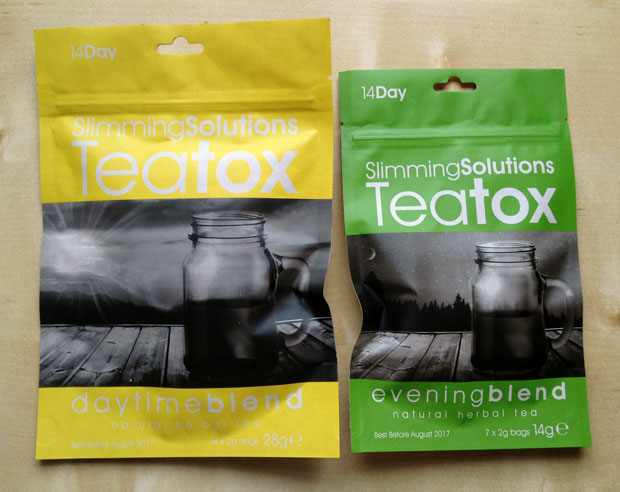 Teatox Review
I have recently tried the new detoxing tea Teatox which is a set of two teas that you are meant to drink over 14 days. You are supposed to have two cups of the daytime blend and one cup of the evening blend per day.
The benefits of drinking this tea are meant to be:
– Cleansing effect
– May help with constipation & bloating
– Helps remove the build up of chemicals/toxins from the body
– Increase energy levels
All things that sound good to me! The main reason I wanted to try it is because I have problems with painful bloating (around my period and ovulation mainly) and have had for many years now.  Increased energy and cleansing effects are bonuses!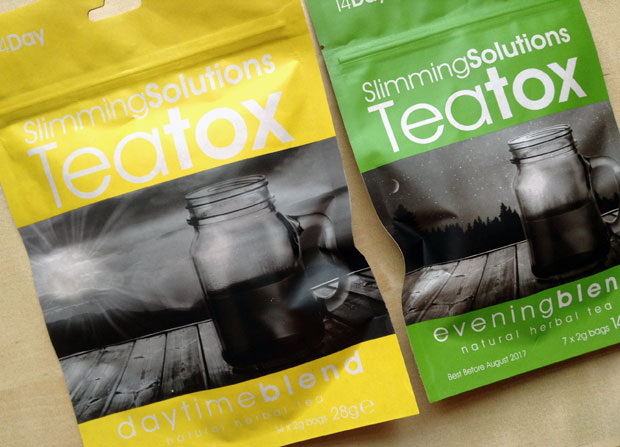 The teas are easy to prepare — just like regular tea. Just add a bag to hot water and let the bag infuse the water for 2-3 minutes before drinking. Both the daytime blend and the evening blend can be sweetened with honey or flavoured with lemon. I added a spoon of honey to my cups.
You are meant to have a daytime blend tea as soon after waking up as possible, one more during the day and then the evening blend before going to bed and at least 30 minutes after your evening meal.
Teatox is meant to give you a full body detoxing effect and works by combining these two blends of natural and herbal ingredients to gently cleanse the digestive system, detoxify your body, boost metabolism and reduce cravings. If you are using the tea as a weight loss aid then you should naturally follow a clean and healthy eating plan too (you get one with your Teatox order).
Personally, I don't need to nor want to lose any weight so I ate my normal food and swapped my hot drinks for Teatox teas to see if they could help me with my bloating and boost my energy (like most mums need!).
I do feel like I have got a bit more energy but the bloating is the same. I am quite an extreme case though and I think my bloating is caused by hormones so diet might not be able to help me at all with this. The boost of energy was lovely and the teas tasted quite nice. Most importantly, the Teatox helped me get into some healthier habits swapping my caffeinated drinks (strong teas and strong coffees) for healthy herbal blends. Now that my Teatox is over I will keep drinking more caffeine free teas to keep my energy levels more steady.
I would recommend Teatox to anybody wanting to kick start a new eating plan or who want to implement some new healthy habits into their lives.
I was sent a 14-day Teatox pack for this review. As always, all my reviews are 100% honest and all thoughts and opinions are my own.