Ella's Kitchen Toddler Meals Review
|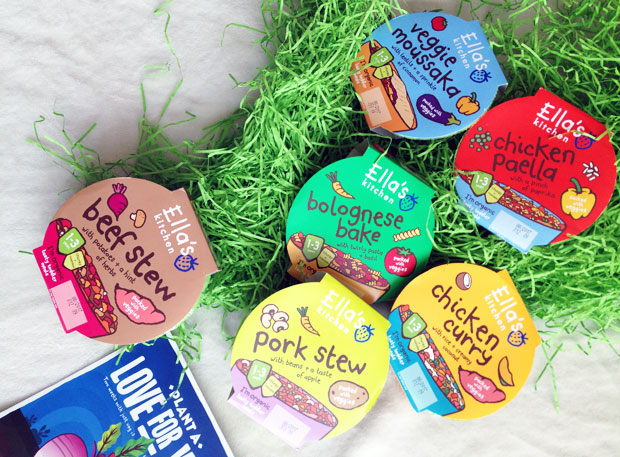 Ella's Kitchen Toddler Meals Review
I can't believe my littlest baby is officially a toddler now! She's had her first birthday, she walks very well and she's trying to talk. She's growing and so are her food needs. She's always had a good appetite and especially for vegetables and proper food. We're branching into eating family meals and toddler meals at times when we don't all eat together.
Ella's Kitchen Toddler Meals are organic and tasty meals made for kids aged 1-3 years who are ready for more grown-up food with bigger chunks. These chunks are cooked to be soft and easy to mash though. Ella's Kitchen is all about vegetable packed foods for babies and toddlers and the meals never contain added sugar, salt, concentrates, additives or colourings. Just goodness!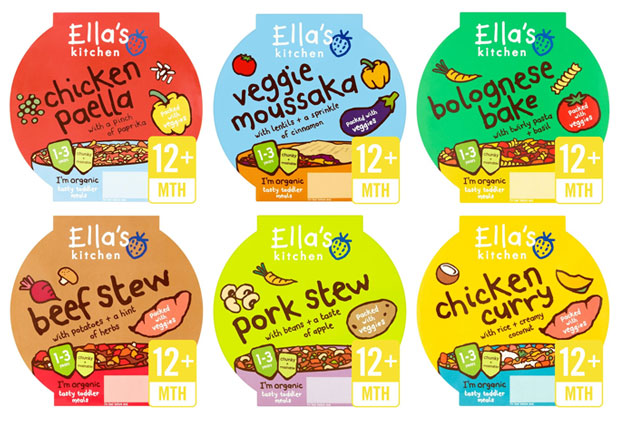 The toddler meals can be stored in your cupboard and served at room temperature or warmed up. To heat, just remove the cardboard sleeve, pierce the lid and microwave at 800W for a minute, leave to stand and peel off the lid. You can also warm the meals by putting the sealed container in hot water for 5 minutes. Of course, always check the temperature before serving.
Opened and unheated food can be stored covered up in the fridge for up to 24 hours. These meals should not be reheated or frozen.
The meals come in generous servings of 200g which is suitable for the older part of the age range. My littlest one is just nearly 13 months old so she doesn't eat a full one of these in one go. I offer her half and save the rest for the next meal and that works well for her age.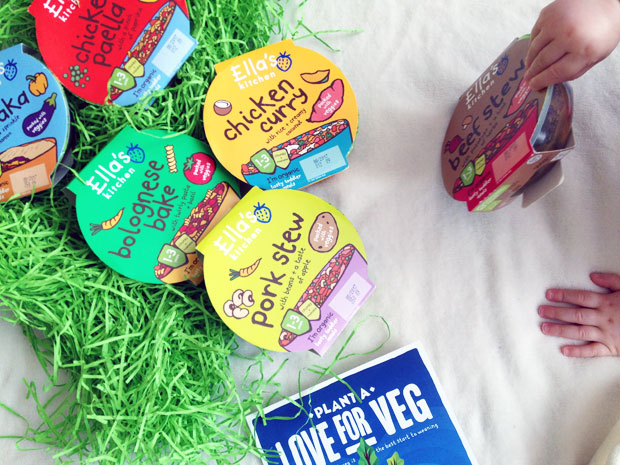 There are six meals to choose from:
Chicken paella with a pinch of paprika
Veggie moussaka with lentils + a hint of cinnamon
Bolognese bake with twirly pasta + basil
Beef stew with potatoes + a hint of herbs
Pork stew with beans + a taste of apple
Chicken curry with rice + creamy coconut
They're all complete meals in one and contain 5-7 different vegetables each which is great! I love that they are fun flavours with spices and herbs just like adult meals. This is a great way to get kids used to more grown-up flavours. The chunks are easy to mash to suit younger toddlers like my own and my girl seems to enjoy these meals. The Chicken curry and the Pork stew are her favourites — she's got similar meal preferences to her father but still loves cheese like her mama.
You can buy Ella's Kitchen products online from their website or from your supermarket or Boots store, for example. These meals cost around £1.90 each.
We were sent these meals to try for this review. As always, all my reviews are 100% honest and all thoughts and opinions are my own.