Munchkin Travel Booster Seat Review
|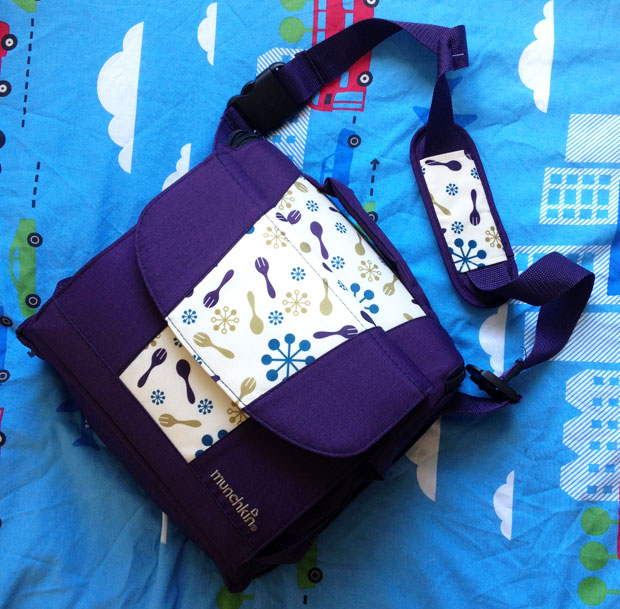 Munchkin Travel Booster Seat Review
I've been meaning to review this handy item for ages now. We've had it for about a year and it's been so useful for travelling and visiting grandparents.
The Munchkin Travel Booster Seat easily attached to a regular chair and makes it highchair/toddler chair. It's suitable from 12 months+ and can be used up to a weight of 50lbs (about 22.5kg). We started using it at around 10 months because our daughter was an early sitter and could support herself well.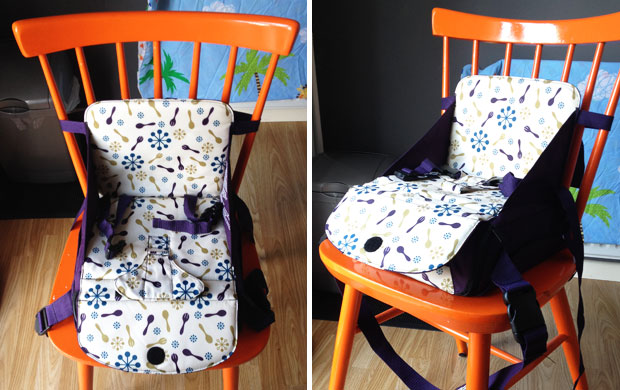 We also use our regular highchair harness with the booster seat for added support.
The seat has its own harness too that holds the child in place but for younger children I recommend using a highchair harness for the top of their bodies. The chair grows with your child and it can be used for many years. The harness can be adjusted to make it bigger or smaller. When your child is big enough and sits well you can simply us the seat without clipping the harness together. On the bottom of the seat there are anti-slip patches to ensure the seat stays put.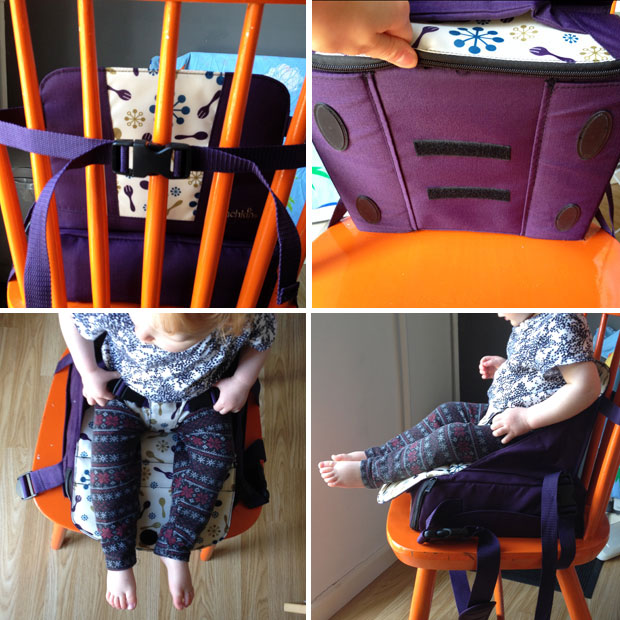 The seat also has another function — it's a bag too. You can easily carry the bag over your shoulder or by using the handle and under the seat there's a large hidden storage area. This is perfect for bottles, utensils, snacks, nappies and wipes. For bigger kids it can be used to store entertainment items like books, toys and crayons which can be very useful during a meal out.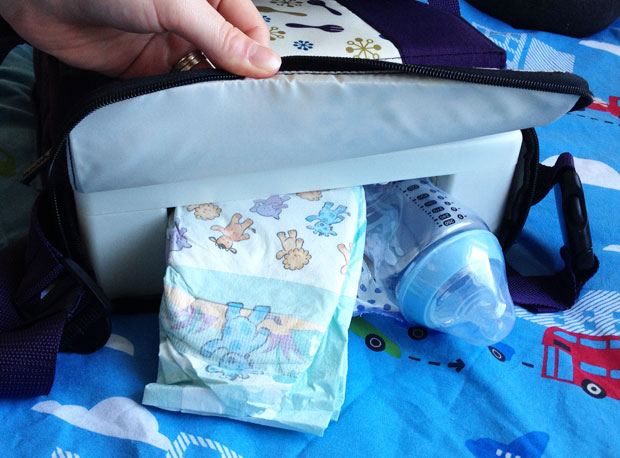 The Munchkin Travel Booster Seat is strong and sturdy, yet very lightweight and portable at the same time. It's so convenient and a must for us when we visit friends and family members who don't have a highchair. Our daughter is the first grandchild on the English side of our family and we only have meals with my in-laws a few times a year so there's really no point in them having a permanent highchair available for us. We simply take this one with us and carry the items we need in the storage compartment. Easy!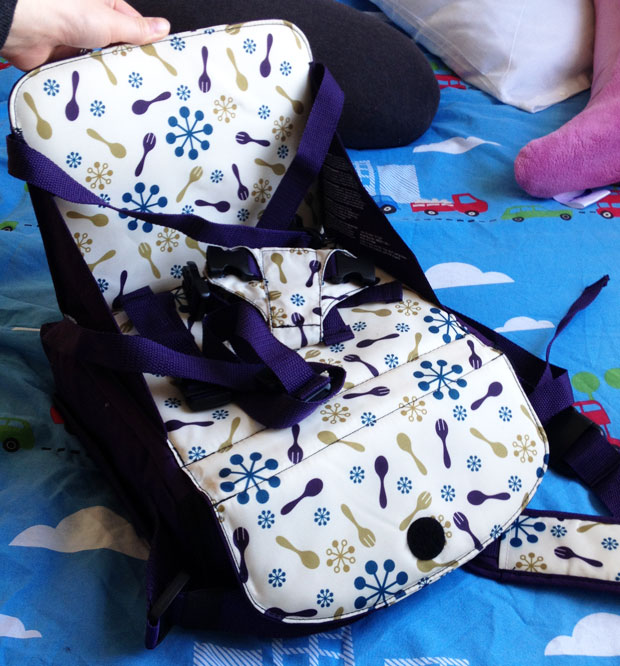 The fabric still looks lovely after over a year of use. It wipes clean really well and is made of good quality materials. These photos are all taken after the seat had already been used loads of times — there's not a single mark or stain and my daughter is a really messy eater.
We got ours in the ALDI Baby & Toddler Event, but it's also available to buy from Asda and Amazon.co.uk where it currently costs £18. Visit the Munchkin website for more information. This seat has received lots of 5 star review online and I agree — it's a brilliant piece of baby/toddler equipment.