Kiddylicious Wafers Review / Weaning Baby No. 2
|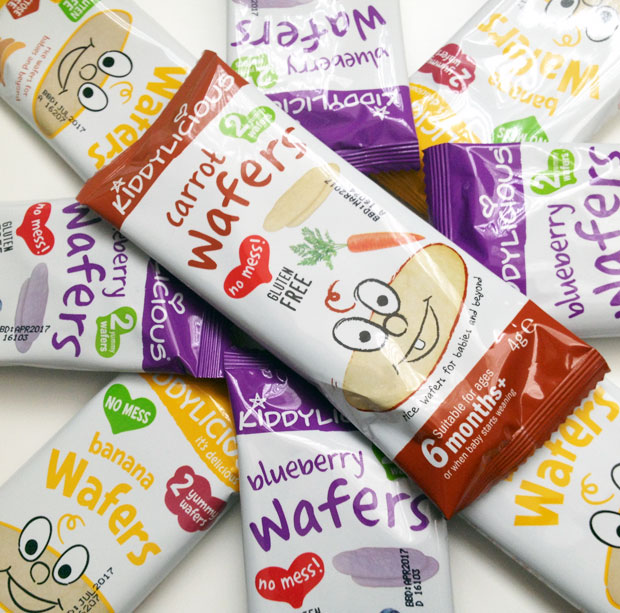 Kiddylicious Wafers Review / Weaning Baby No. 2
My toddler loves snacks by Kiddylicious and now that we're weaning Baby No. 2., she gets to try some tasty snacks too. She'll be 6 months this week and we've been weaning her for just over a month because she seemed ready. She's loving it!
She's mainly on purées but is enjoying trying some finger foods too. We've been giving her the Kiddylicious Wafers and they're a hit!
The wafers are made from rice and are subtly flavoured with fruit or vegetable flavours. They are available in Banana, Carrot and Blueberry options. The flavours are baked into the wafers and not added as a coating afterwards to ensure less mess!
The wafers are large and oval and perfect for small hands to grab and hold. They come packaged in a pack of two which is perfect for a snack on the go.
With little babies, it's still a bit messy of course as they don't have great table manners yet. The rice wafers dissolve easily and quickly which is great for babies as this minimises the risk of choking. Of course, you still have to watch your baby when he or she eats.
The wafers have a nice texture that reminds me of Japanese rice crackers and they don't contain any artificial preservatives, artificial colours, artificial flavours or gluten. They do contain a small amount of sugar.
My baby loves these wafers and my toddler sometimes still has them, too. Older kids can use them as an edible dipping spoon for dips, yoghurts or purées for a tasty and healthy snack.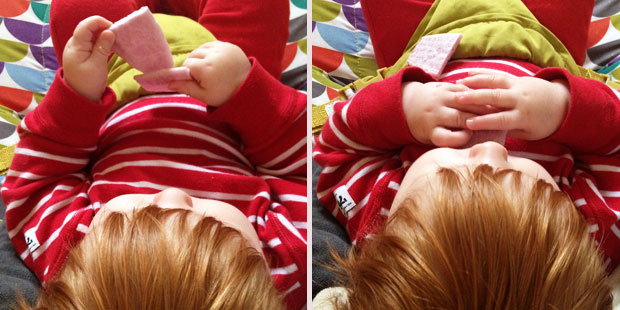 Buy in packets of 10 twin packs from your local supermarket and read more on the Kiddylicious website.
We were sent some samples of this product. As always, all my reviews are 100% honest and all thoughts and opinions are my own.