Tommee Tippee Sports Bottle Review
|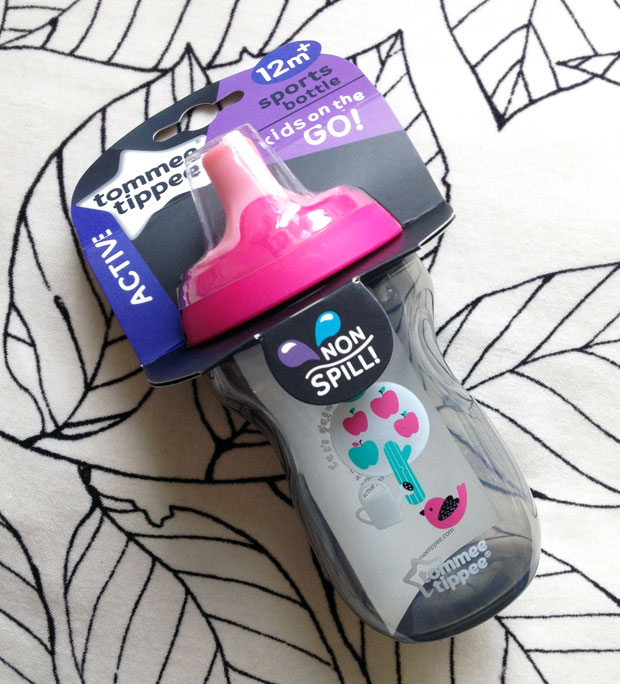 Tommee Tippee Sports Bottle Review
The new Sports Bottle from Tommee Tippee is designed for use from 12 months onwards when toddlers get more active and need to drink more fluids. This bottle has a 300ml capacity and a hard sports spout. It's completely non-spill and is shaped in a way that makes it easy to hold for toddlers. It's chunky but very lightweight and comes in range of colours and cute patterns. Of course, it's BPA-free too.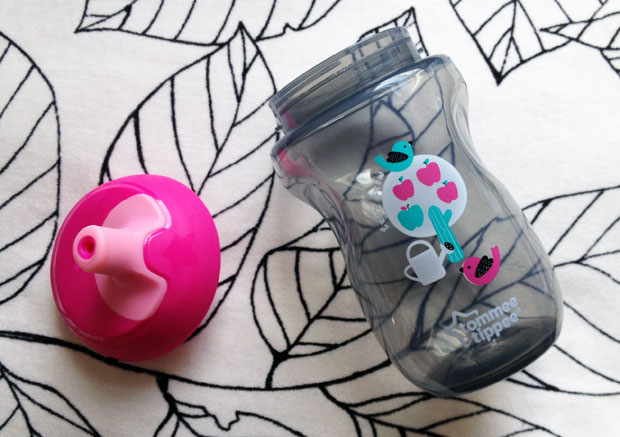 The bottle is only made of three parts — the cup, the top and the non-spill vent — so it's really easy to clean in hot soapy water or on the top shelf of the dishwasher. It can be sterilised too.
At first I struggled to remove the vent but then I discovered that it's much easier before you put it in soapy water!

This bottle is part of the new Tommee Tippee cups range and all the parts in the range are interchangable. You can use whichever top or base you want and add or remove handles. This is really clever! Read more about the full range in my introduction post.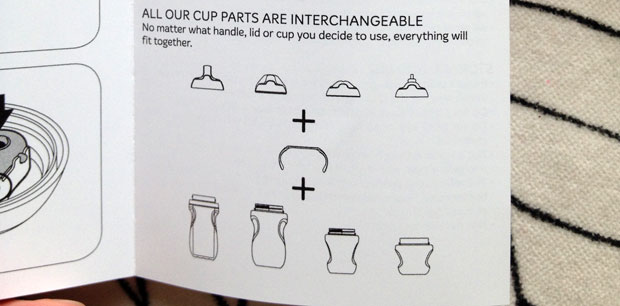 We are really happy with our new Sports Bottle cup. I like that it's so large which means it can hold enough water for an afternoon out and that it's completely non-spill. It seems easy to drink out of and the design is really cute. The only thing I miss is some kind of hygiene cover for the spout for when we are out and about. Most of the other cups in the range have a cover or a straw that folds in so when I buy more cups from this range, I can just use one of the other tops when we are out but still use the large bottle as the base. Problem solved!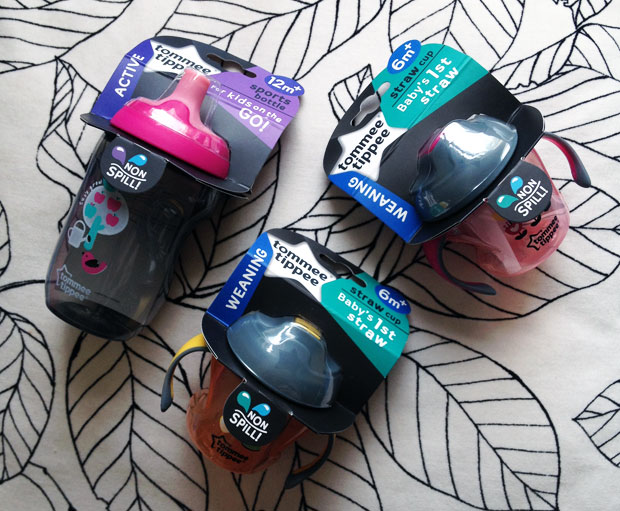 Don't miss my competition where you can win these three cups in the photo above. One of them is the same as the one in this review and the other two are Straw cups from the Weaning stage.
You can buy the cups from this range in all good shops that sell baby and toddler feeding equipment, including Amazon.co.uk.
I received this cup for this review. As always, all my reviews are 100% honest and all thoughts and opinions are my own.