Exante Diet High Protein Snacks Review
|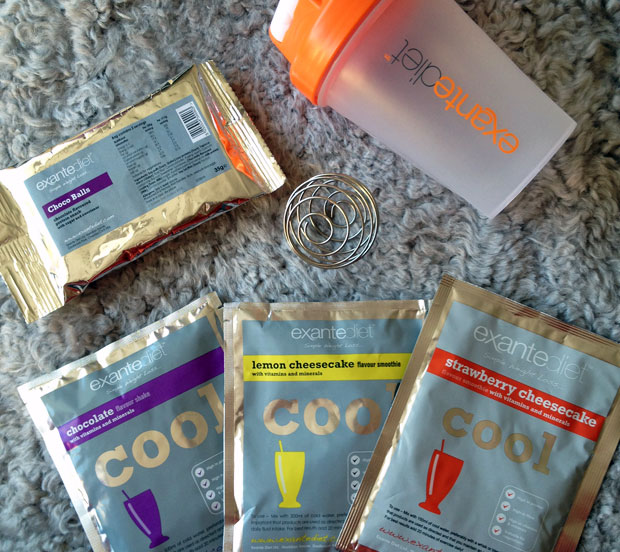 Exante Diet High Protein Snacks Review
You might remember my review of Exante Diet Choco Balls a few months ago. They are really tasty, crispy chocolate balls that are low in sugar and high in protein. They're really nice and I could eat them as a snack/treat every day.
Together with some of these favourites of mine, I got the chance to try out some "cool" shakes from the brand. These can be used as a snack or as part of a diet to loose weight if that's something you're interested in. I'm personally not trying to lose any weight as I'm healthy as I am but I do like to have healthy and filling snacks throughout the day. I get hungry very quickly!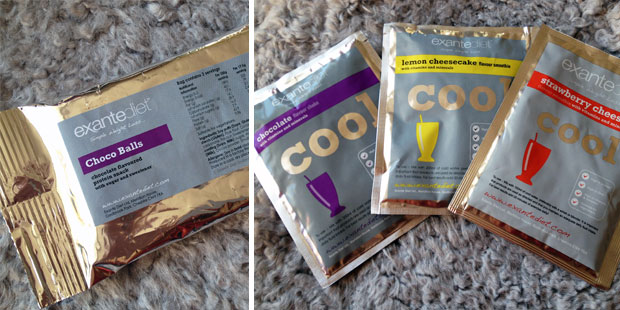 The shakes I have tried are the following flavours: Chocolate, Lemon Cheesecake and Strawberry Cheesecake.
The chocolate one is a regular shake and the cheesecake ones are smoothie style shakes. They are all enriched with over 22 vitamins and minerals and are high in protein and fibre and if you're using them for losing weight then three of the products provide you with 100% of your EU Recommended Intake (RI) for vitamins and minerals.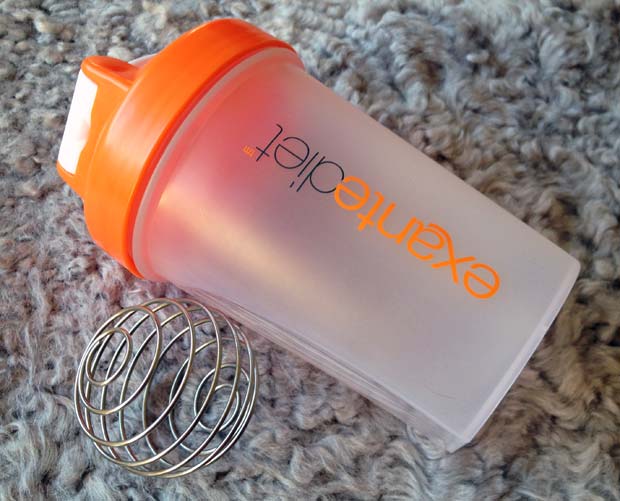 With my shakes, I got a great shaker. It's really sturdy and has this metal ball that you put into it. The ball is brilliant and ensures that the powder is fully dissolved and that there are no lumps. Perfect! It's the best shaker I've tried. I'm also fond of the colours — bright orange is my favourite colour!
The flavourings of the shakes are all nice and I especially like the Strawberry Cheesecake one. I was a bit surprised to find that the cheesecake ones actually taste quite a lot like cheesecake! The shakes have a salty aftertaste (for me) and I think they work best if you mix a third of a sachet into a smoothie. The other ingredients mask the aftertaste and these flavours go well with lots of other things. The strawberry cheesecake one can be added to a strawberry yogurt smoothie for example and the chocolate one works amazingly with peanut butter or banana smoothies. You can come up with lots of ways to boost smoothies with different flavours of shakes — very similar to how you normally use protein powder but this is more like an all around nutrient boost.
Find the products on Exante Diet's website here.
I was sent these products for this review. As always, all my reviews are 100% honest and all thoughts and opinions are my own.