PandaVita Organic Baobab Fruit Powder Review + Recipe
|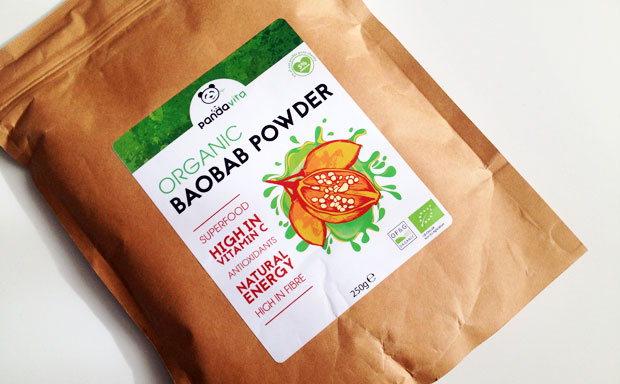 PandaVita Organic Baobab Fruit Powder Review + Recipe
Baobab powder (pronounced "Bay-Oh-Bab") is a very nutritious powder that naturally dehydrates inside the Baobab fruit that is grown in Africa. It has a tasty citrusy flavour and is an excellent source of Vitamin C, potassium, magnesium, calcium and fibre.
This Baobab powder from PandaVita has:
6x more Vitamin C than oranges
2x more Calcium than milk and maca powder
5x more Potassium than bananas
6x more Antioxidants than blueberries
20x more Fibre than apples and 2x more than chia seeds
5x more Iron than spinach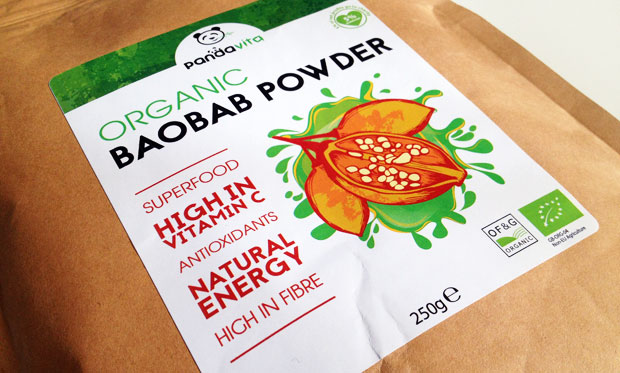 To make the product, the pulp of the Baobab fruit is cleaned, crushed and then sieved into a powder. There's no heat or pasteurisation needed as the pulp has already dried naturally making the powder 100% natural and unprocessed. It's organic and raw too!
You can use the powder in many ways to boost the nutritional content of different meals. You can sprinkle it over breakfast items like fruit salads, cereal, porridge or pancakes, bake it into savoury breads or sweet cakes and cookies, mix into soups, stews, porridge and desserts, or drink it mixed into water, juices, shakes or smoothies. There are so many ways to use it and there's a great recipe collection here if you're stuck for ideas.
The powder's citrusy flavour is really nice and works well with lots of other types of foods. My favourite way to use Baobab powder is to use it as an ingredient in energy balls. I made up this recipe for tasty snack balls to help keep energy levels up and to give myself a bit of a boost when I need it. They're really yummy too!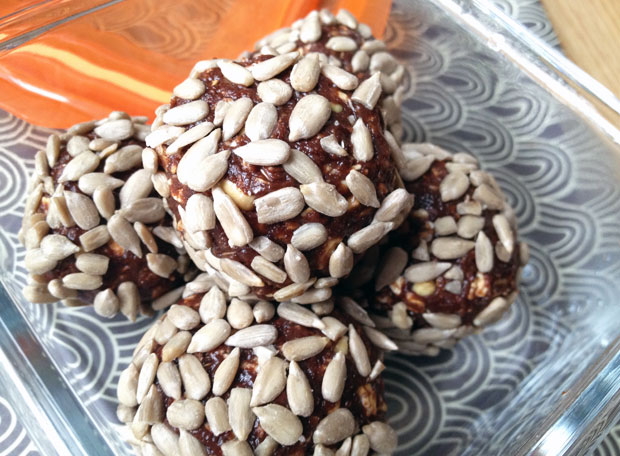 Recipe – Baobab Energy Balls

Makes 10 large balls | Prep: 5 minutes | Chill: 1-2 hours
Ingredients:
2 tablespoons of Pandavita Baobab Powder
2 tablespoons of Inulin Powder
2 teaspoons of espresso powder
2 tablespoons of cocoa powder
1 teaspoon of vanilla extract (optional)
2 tablespoons of honey or syrup of your choice
4 tablespoons of crunchy peanut butter
1 tablespoons of milk of your choice
200ml of oats
Something to roll the balls in: seeds or desiccated coconut, for example.
Method:
Put the Baobab powder, Inulin powder, cocoa powder and espresso in a large bowl and mix.
Add the honey or syrup and the vanilla extract.
Mix in the peanut butter and milk vigorously until it's all combined.
Add the oats and mix well. It should now be a nice texture to roll into balls. If not, add more milk or more oats.
Pour your topping onto a plate and roll the mixture into balls, then dip them in the topping.
Chill and store in the fridge in airtight boxes. I use these by Wean Green

—

they're great! The balls keep in the fridge for at least 3-5 days.
Enjoy! I love these as a mid-morning or mid-afternoon snack when I always get a bit hungry and need a boost.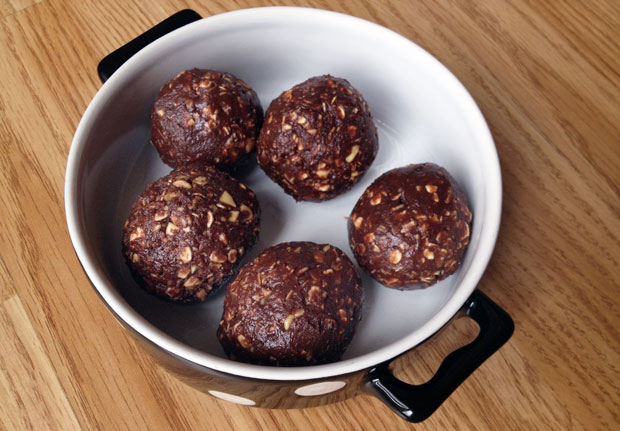 These are the balls before rolling in sunflower seeds. I love using coconut for things like this but had run out. The seeds were lovely though! Crushed up nuts would work really well, too.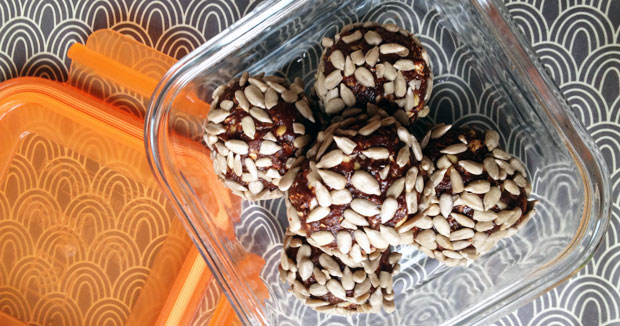 You can buy this Baobab powder directly from the Pandavita website. It comes in 50g, 100g and 250g bags and UK shipping is free. Plus you can enjoy 15% off your order with my unique discount code below:
"AMR15"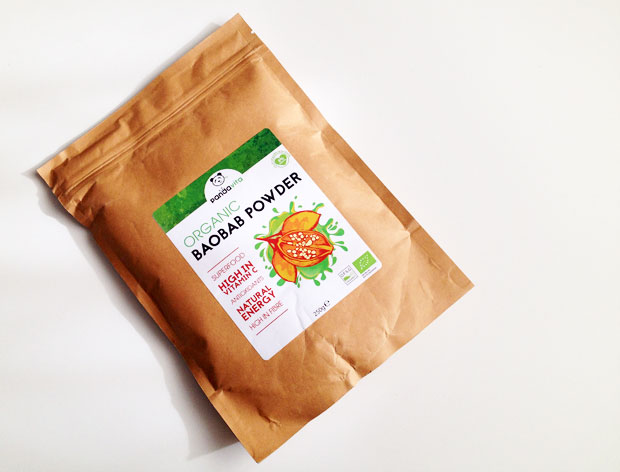 I was sent this product for this review. As always, all my reviews are 100% honest and all thoughts and opinions are my own.