Cheesies Review – Crunchy Popped Cheese Snack
|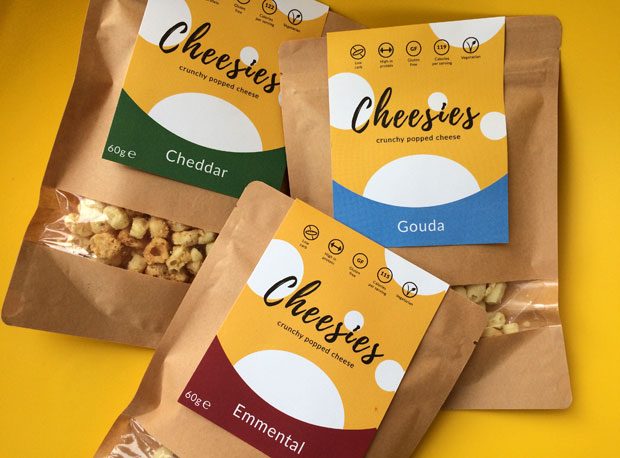 Cheesies Review – Crunchy Popped Cheese Snack
It's not a secret that I'm a huge fan of cheese so when I heard of Cheesies Crunchy Popped Cheese Snack it made me very happy! Cheesies are simply popped pieces of cheese and they make an amazingly delicious snack that you can eat anywhere.
"Born in London in 2019, Cheesies is a new company on a mission, we're making cheese as convenient and crunchy as crisps without all the carbs. Cheesies come in 3 flavours: Gouda, Emmental and Cheddar.

We love cheese. Perfect on crackers, in a Ploughman's or baked to bubbly pizza perfection. But a chunk of cheese as a snack, we're not so sure. It's just a little, well, messy and soft. But what if cheese could be as convenient and crunchy as crisps?

Now that would be an awesome snack. And that's what we've figured out how to do. We turn cheese into delicious crunchy popped balls that are perfect to eat anywhere you like. And because cheese is our only ingredient, Cheesies make the perfect snack that's low in carbs and high in protein and perfect for Ketogenic diets."

 – Cheesies –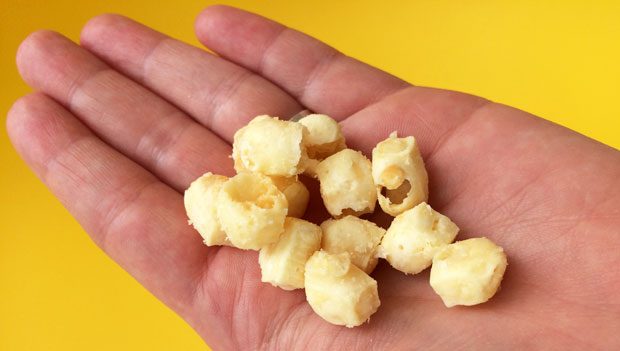 Unlike regular cheese, Cheesies do not need to be stored in the fridge so you really can enjoy them anywhere. Great for lunch boxes, picnics, travel and camping.
They're delicious and come in three yummy flavours: Cheddar, Emmental and Gouda. They make a tasty savoury snack on their own but can also be enjoyed with foods, for example as a salad topping or sprinkled on top of a lasagna… Yum!
The ingredients list is nice and short; Cheesies just contain CHEESE! They're a great high protein snack for anyone who loves cheese but especially great for people who are reducing their carb intake. They're of course gluten free and suitable for vegetarians too. I love them and so do my kids! I think the overall favorite was Gouda but they're all lovely and very addictive.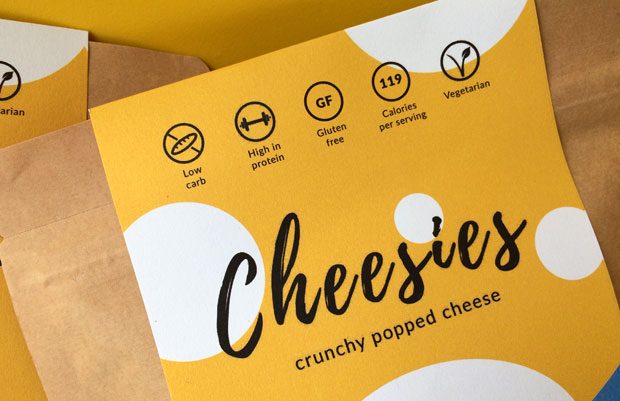 Buy yours from Amazon here. A mixed delivery of 9 bags costs £17.99.
Samples were provided for this review. As always, all my reviews are 100% honest and all thoughts and opinions are my own.