Exploring the Restaurants of Ireland
|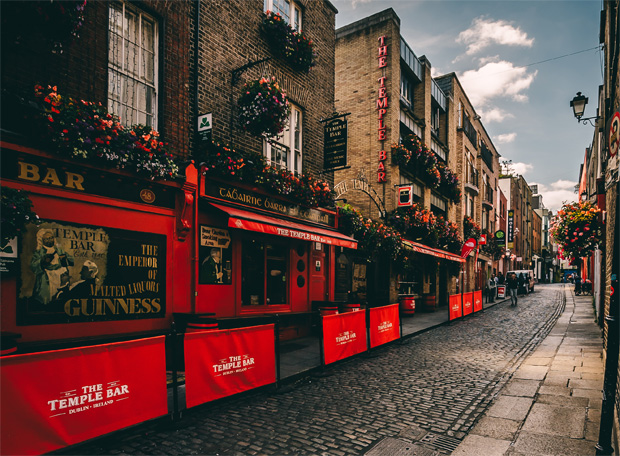 Exploring the Restaurants of Ireland
I got my first sampling of Irish cuisine when I was very young, still a toddler, and my parents brought me on a business trip. They always involved lots of socializing with my parents' colleagues and this was often done in the evenings in restaurants with lots of good food and laughter. My mum has told me that I loved the attention as the only young child on this trip and meal out in an Irish restaurant and that I was even allowed to join the staff in the kitchen of the restaurant and spent my time there watching Dallas… This was the end of the 80s!
Back to food. Now, I'm a fully grown woman with a family of my own and am much more interested in the food and drink on offer than American soap operas in the kitchen when I visit a restaurant…
The restaurant scene in Ireland has lots of interesting food on offer from around the world and of course Irish cuisine too. There are lots of wonderful options for restaurants that you can visit without booking (but booking in advance where possible is always advisable) and private dining options for larger groups too that can be booked in advance.
We're planning to visit Dublin, the capital of the Republic of Ireland, in the near future and I've put together a little list of restaurants that I would like to visit when there which I will share below. My husband and I love lots of different types of food and cuisines and like to eat both local styles and cuisines from around the world when travelling too. It's so nice to finally be able to visit restaurants again and dine out more often like we used to.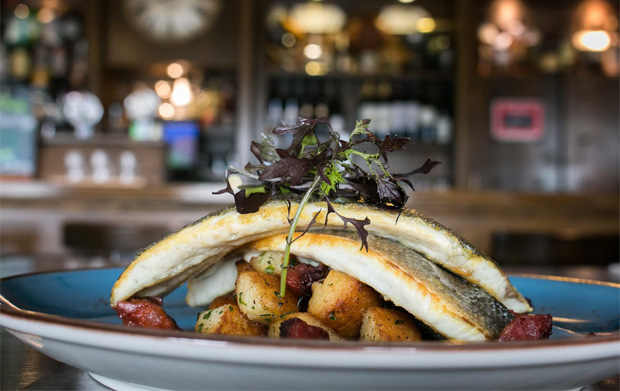 Dublin Restaurants We Want to Visit
Davy Byrne's – This is one of the most famous pubs in Dublin! It serves Irish cuisine using only the best Irish producs and European food too with an interesting menu that also offers options for vegetarian, vegan, and gluten free diets. The pub itself looks really cute and all the photos of the food that I have looked at look really good!
31 Lennox – A very popular Dublin destination that looks like the ideal place for a fancy brunch or lunch stop. They also serve cocktails and desserts which is always good, and the menu includes options for different diets too which is important to me as an egg-free vegetarian. The reviews of this restaurant are outstanding so can't wait to visit with my family.
Banyi Japanese Dining – Japanese food is one of my personal favourites! I'm from Stockholm, Sweden, where there's lots of Japanese restaurants everywhere but there aren't many in Sheffield where I live now so I always try and get at least one visit to a good Japanese restaurant when travelling. Banyi's menu looks amazing, and I've read lots of review of this restaurant that are very positive so I would love to try it myself too.
The Black Horse – This looks like such a cute pub restaurant with a spectacular seasonal menu, ensuring the food is its best and freshest. They have a great children's menu too which is great for families like ours. The dessert menu looks amazing too!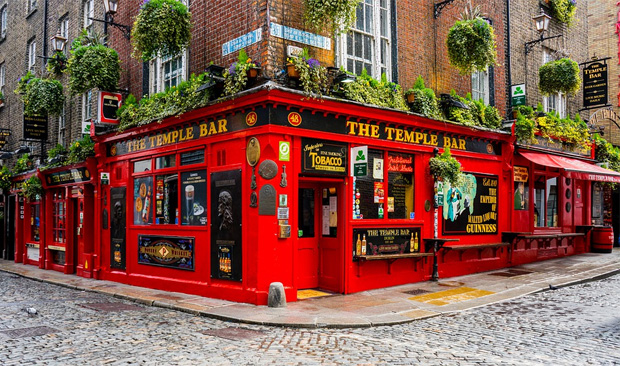 The Temple Bar that you can see in two of the photos in this blog post looks like a fun and quirky pub to visit in Dublin. They have live music, a huge drinks menu and a smaller food menu too.
Dining out in Ireland can be a wonderful experience and I can't wait for our next visit when we'll be able to try out the restaurants above too.
Collaboration.