Keukenhof and Zaanse Schans Day Tour: Exploring Dutch Beauty
|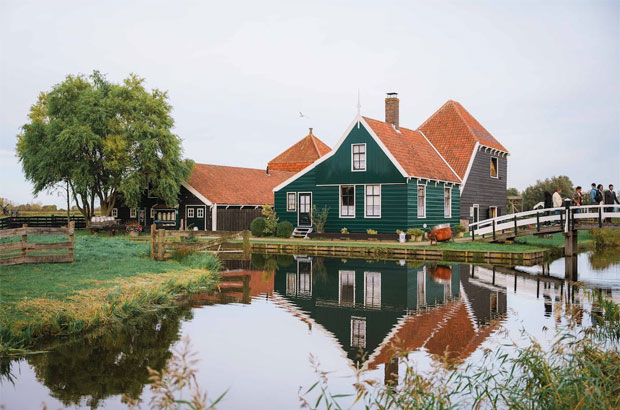 Keukenhof and Zaanse Schans Day Tour: Exploring Dutch Beauty
Are you a nature enthusiast with a deep appreciation for vibrant flowers and charming windmills? Look no further than the Keukenhof and Zaanse Schans Day Tour, a perfect opportunity to immerse yourself in the natural and cultural wonders of the Netherlands.
In this article, we will take you on a journey to discover the captivating Keukenhof Gardens and the enchanting Zaanse Schans.
The Keukenhof and Zaanse Schans Day Tour offers a delightful combination of natural beauty and cultural heritage. Situated in the heart of the Netherlands, these two destinations attract millions of visitors every year.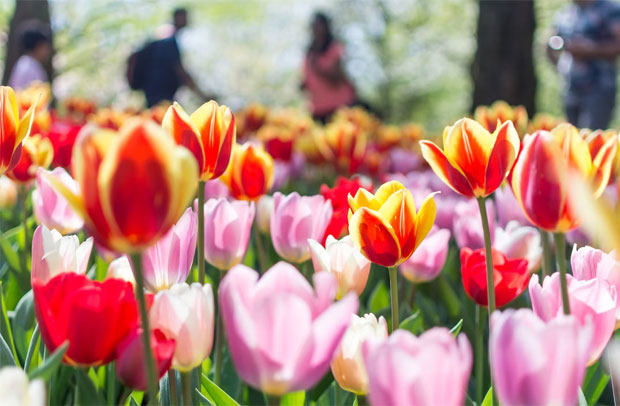 Exploring Keukenhof Gardens
Overview of Keukenhof Gardens
Keukenhof Gardens, often referred to as the "Garden of Europe," is a world-renowned floral exhibition located near Lisse, south of Amsterdam. Spanning over 79 acres, the gardens are home to an astonishing variety of flowers, with tulips stealing the spotlight. Every spring, Keukenhof transforms into a colorful paradise, showcasing approximately 7 million flowers.
The Beauty of Tulips and Other Flowers
As you stroll through Keukenhof Gardens, you will be greeted by a breathtaking display of tulips in all shapes, sizes, and colors. From classic varieties to rare and exotic hybrids, the tulip collection is a sight to behold. Additionally, you can admire an array of other flowers such as daffodils, hyacinths, orchids, roses, and lilies, creating a symphony of colors and fragrances.
Landscaped Gardens and Pavilions
Keukenhof Gardens go beyond flower beds. The park features meticulously landscaped gardens, including English and Japanese styles, providing a serene and tranquil atmosphere. Be sure to explore the various pavilions, each showcasing a unique theme, such as the Oranje Nassau Pavilion, where orchids take center stage, or the Willem-Alexander Pavilion, dedicated to lilies.
Activities and Attractions in Keukenhof
In addition to the stunning flower displays, Keukenhof offers a range of activities and attractions for visitors of all ages. You can enjoy boat tours through the surrounding bulb fields, rent bicycles to explore the area, or attend informative flower arranging demonstrations. For a memorable experience, consider taking a guided tour or attending one of the many cultural events organized within the gardens.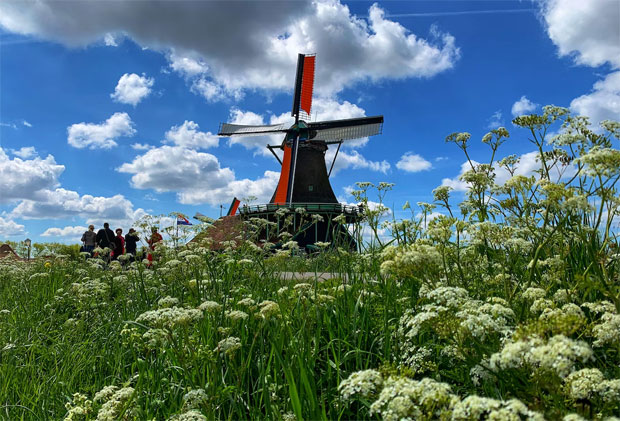 Discovering Zaanse Schans
Introduction to Zaanse Schans
After a mesmerizing visit to Keukenhof Gardens, the next stop on your Keukenhof and Zaanse Schans Day Tour is Zaanse Schans. Located just a short distance from Amsterdam, Zaanse Schans is a picturesque village that offers a glimpse into the traditional Dutch way of life.
Traditional Dutch Windmills
Zaanse Schans is famous for its well-preserved windmills, which have become iconic symbols of the Netherlands. These majestic structures once played a vital role in various industries such as sawmilling, oil production, and spice grinding. Today, you can explore these working windmills and witness their mechanisms in action. Climb to the top for panoramic views of the surrounding countryside and capture postcard-worthy photos.
Dutch Craft Demonstrations
In Zaanse Schans, you have the opportunity to witness traditional Dutch crafts firsthand. Local artisans demonstrate age-old techniques such as clog-making, cheese-making, and pewter casting. Engage with the craftsmen and learn about the intricate processes behind these crafts. You can even try your hand at making your own souvenirs or tasting some freshly made cheese.
Museums and Historical Buildings
Zaanse Schans is home to several museums that provide insight into the region's history and culture. Visit the Zaans Museum to delve into the industrial heritage of the area, explore the Verkade Experience to learn about the famous Dutch chocolate and biscuit brand, or step into the Albert Heijn Museum Shop, a replica of the first-ever Albert Heijn grocery store. You can also wander through the charming streets lined with historic wooden houses, capturing the essence of traditional Dutch architecture.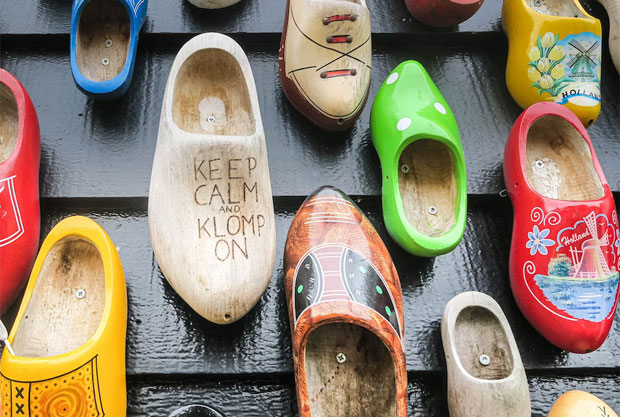 Planning a Keukenhof and Zaanse Schans Day Tour
The Keukenhof and Zaanse Schans Day Tour is best enjoyed during the spring season, typically from mid-March to mid-May. This period corresponds to the peak blooming season of tulips in Keukenhof Gardens, offering an explosion of colors and fragrances. However, it's advisable to check the exact opening dates of Keukenhof Gardens as they may vary slightly each year.
There are various transportation options available to reach Keukenhof and Zaanse Schans. If you're staying in Amsterdam, you can take a direct bus from Amsterdam Schiphol Airport or Amsterdam Centraal Station to Keukenhof Gardens. Alternatively, you can opt for guided tours that include transportation, providing a hassle-free experience. To reach Zaanse Schans from Keukenhof, you can take a combination of trains and buses or join organized day tours that cover both locations.
To make the most of your Keukenhof and Zaanse Schans Day Tour, plan for a full day. Keukenhof Gardens alone can easily occupy several hours as you explore the vast grounds, visit pavilions, and enjoy the various activities. Afterward, allocate a few hours to explore Zaanse Schans, immersing yourself in the unique atmosphere of the village, and visiting windmills, museums, and craft demonstrations.
Both Keukenhof Gardens and Zaanse Schans have entry fees. It's advisable to purchase Keukenhof Gardens tickets in advance, especially during peak season, to avoid long queues. Combination tickets that cover admission to both attractions are also available, offering convenience and potential cost savings. Check the official websites of Keukenhof Gardens and Zaanse Schans for up-to-date ticket prices and purchase options.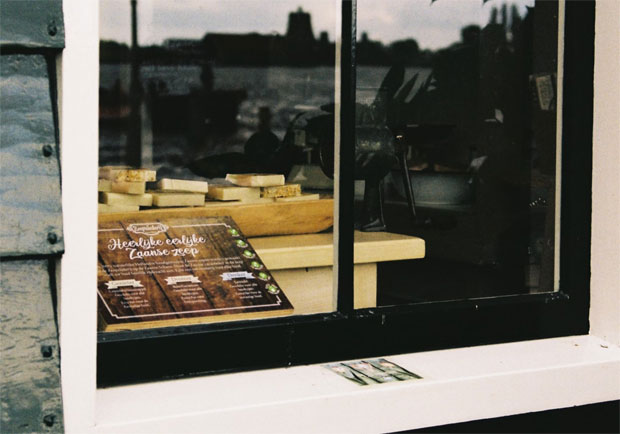 Tips for a Memorable Day Tour
To ensure your Keukenhof and Zaanse Schans Day Tour is truly unforgettable, consider the following tips:
Dress Comfortably and Wear Appropriate Footwear
Both Keukenhof Gardens and Zaanse Schans involve a fair amount of walking, so it's essential to wear comfortable shoes. Additionally, dress in layers, as the weather in the Netherlands can be unpredictable. A light jacket or sweater, along with a hat and sunscreen, will help you stay comfortable throughout the day.
Bring a Camera and Extra Batteries
With the stunning landscapes, colorful flowers, and charming windmills, Keukenhof and Zaanse Schans offer countless photo opportunities. Be sure to bring your camera or smartphone and carry extra batteries or a portable charger to capture those precious moments without running out of power.
Enjoy Local Cuisine and Delicacies
Take advantage of the culinary delights available during your tour. Keukenhof has various food stalls and restaurants where you can savor traditional Dutch dishes or indulge in international cuisine. In Zaanse Schans, don't miss the chance to taste freshly made cheeses, sample delicious Dutch pancakes, or treat yourself to some mouthwatering stroopwafels.
Interact with Locals and Learn About Their Culture
The locals in both Keukenhof and Zaanse Schans are known for their warm hospitality. Engage in conversations with them, ask questions, and learn about their traditions and way of life. This will not only enrich your experience but also create lasting memories.
Conclusion
The Keukenhof and Zaanse Schans Day Tour offers a delightful blend of natural beauty, cultural heritage, and authentic Dutch experiences. From the breathtaking tulip displays and landscaped gardens of Keukenhof Gardens to the historic windmills and traditional crafts of Zaanse Schans, this tour allows you to immerse yourself in the wonders of the Netherlands. Plan your visit during the spring season, follow the tips provided, and get ready for a day filled with vibrant colors, picturesque scenery, and unforgettable moments
Guest Article.