Family Travel Essentials for Holidays or Staycations
|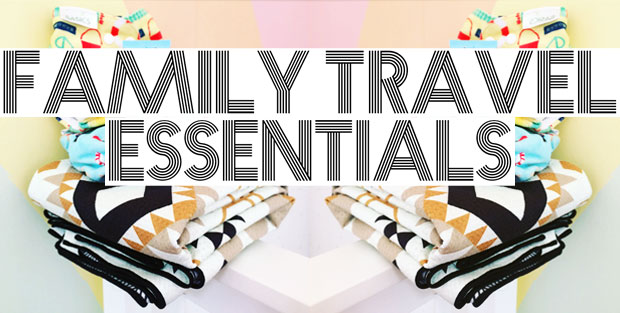 Family Travel Essentials for Holidays or Staycations
Many of us will not be travelling very far this summer with the current situation in the world. Some of us have cancelled our booked holidays that we were looking forward to and are feeling a bit upset about that but there's always next year! And this year, we can instead focus on making the most of enjoying our local surroundings and perhaps do some trips in our own country.
Wherever we are planning to go, I like to be prepared and there are a few things that I always like having with us whether we're visiting the seaside, going for a local outing or travelling abroad. In this post, I've gathered my top family travel essentials.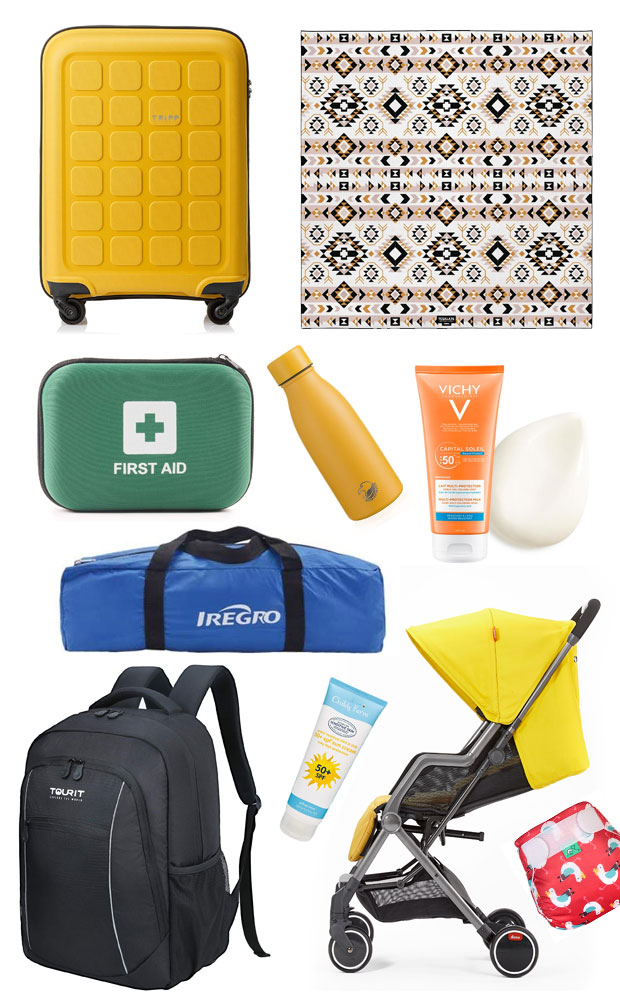 Family Travel Essentials
A compact luggage solution. When travelling abroad, I especially try to pack as lightweight as possible which can be challenging with children but it is possible. Many airlines let you take a carry on suitcase each without charge so make the most of this and challenge yourself to pack light next time you're travelling somewhere.
Tesalate sand-free, lightweight, compact and quick-drying towels! These are a must have and so useful at home and when travelling. The large ones are perfect for the kids to sit on on the beach or for a family picnic. They roll up really small so can easily be taken with you wherever you go. They also come in a regular (one person) size.
A first aid kit is always good to have with you, especially if you have clumsy children like I do! You don't need to have an official one, you can just make one out of whatever pouch you have at home and simply add your essentials. Ours are antiseptic wipes, plasters and tweezers.
Insulated reusable water bottles for the whole family are a must in the heat to keep everyone hydrated and refreshed. I have a selection of different brands that I enjoy. Get different colours for everyone in the family to keep track on which one belongs to whom.
Suncream is another must for summer. We're all quite sensitive to the sun so we use factor 50. My husband and I really rate Vichy Ideal Soleil Face & Body Sun Protection Milk which is not sticky at all. We also use Childs Farm sun cream on the kids.
We also like to take a lightweight and compact sun tent to pop up on the beach to offer us a bit of shelter from the midday sun. They come in lots of different sizes depending on your family's needs. They make a great little napping area for babies and toddlers too.
To keep snacks and drinks chilled, an insulated cool bag backpack is a great travel essential. A backpack is easy to carry wherever you are going and leaves your hands free for holding onto children or pushing a stroller.
A pushchair that folds down very small is useful when you're travelling by plane or car or if you're simply going to be somewhere where you might need to fold it down like a restaurant. We always use our Diono Traverze pushchair for days out and travelling as it's very light and folds down compactly.
If we are planning to go swimming, we also pack a reusable swim nappy for our youngest and our favourite one is the Tots Bots ones which you can buy from The Nappy Gurus.
Those are my family travel essentials for day trips, staycations and travelling abroad. What's on your list?
Tesalate towel kindly gifted.