Fascinating Sights to See for Free in Rome
|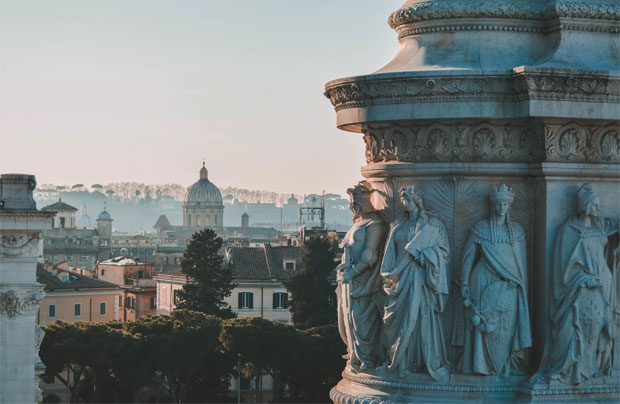 Fascinating Sights to See for Free in Rome
A vacation should not break the bank, even if you are headed to Rome. There are so many free things to do in Rome, it won't be a problem to leave your wallet in your pocket or purse. Saving money while exploring this ancient city sounds like a fantastic plan.
The top free things to do in Rome are not done by aimlessly wandering the streets. Believe it or not, there are some pretty amazing touristy things to do that will not cost you a penny.
If you happen to visit Rome on the right day, you can get into many of the museums and other attractions for free. Just drop your bags at a Rome luggage storage facility so you can sightsee without being weighed down.
Check out the top free things to do in Rome and make memories that will last a lifetime.
Via Appia Antica
Head to the Appian Way on Sundays when no cars are allowed on Europe's first highway and take a stroll. The highway was built in 312 B.C. and connects Rome to Brindisi and southeast Italy.
Parts of the road are completely closed to vehicles, such as the section that runs through Parco Regionale dell'Appia Antica. Grab a map that includes all the best things to see while walking along the road.
The Domine Quo Vadis Church sits along the closed section of Appian Way and boasts footprints in the nave that are believed to be those of Jesus.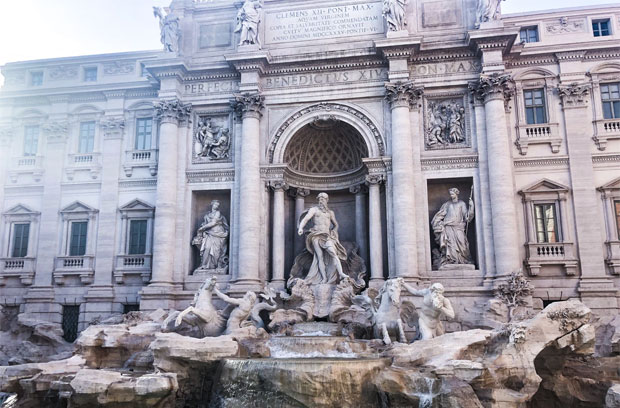 Trevi Fountain
You cannot visit Rome without stopping by the iconic Trevi Fountain, or the Fontana di Trevi, as they say in Rome. The legend is that if you toss a coin into the Trevi Fountain, you are guaranteeing that you will find your way back to Rome someday.
The fountain is believed to have been built in 19 B.C. and was used as a part of the aqueduct that brought water throughout the city. While it is free to visit, it will cost you a coin or two to toss into the fountain. Bring your camera along and snap some selfies as you flick your coin into the water.
Bocca della Verità
Head over to the Piazza Bocca della Verità, sandwiched between the Via della Greca and Via Luigi Petroselli and just outside the Church of Santa Maria, and learn about the Bocca della Verità, or the Mouth of Truth.
The legend of this rather odd disc is quite interesting and is a must-see when in Rome. In a nutshell, place your hand inside the mouth and your hand will be bitten off if you have lied.
The Mouth of Truth does close at 5:50 p.m. but there is still a lot to see in the Piazza Bocca della Verità. Be sure to check out the Tempio di Ercole Vincitore and the Tempio di Portuno, ancient Roman temples.
Piazza Campo dei Fiori and Piazza Navona
Another fantastic free thing to do while in Rome is to visit some of the very popular and absolutely amazing piazzas or public squares. The Piazza Campo dei Fiori boasts fantastic markets and quaint delis that will not strain your pocketbook.
Piazza Navona is home to two Bernini fountains, including his most famous fountain Four Rivers Fountain. Visit in the evening and enjoy the activities that go on in the square. Enjoy the festivities and stroll through the square at no charge.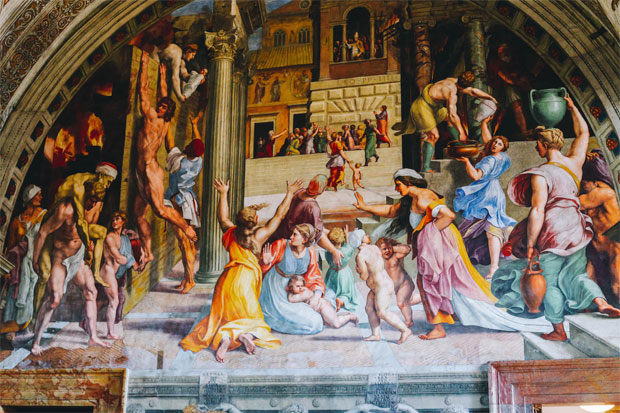 Vatican Museums
You cannot visit the Vatican Museums for free on just any day; there is usually an entrance fee. But the last Sunday of each month from 9 a.m. to 12:30 p.m. the fee is waived. Get in line early on Sundays to ensure you get in during that window.
Stroll through the Vatican Museums and enjoy spectacular artwork that dates back to ancient times. Get an up-close-and-personal look at the breathtaking art in the Sistine Chapel.
Villa Borghese Gardens
Head over to Rome's biggest public park and stroll through the Villa Borghese Gardens for free. You can come into the gardens by way of the Spanish Steps, another free thing to see while in Rome.
Pay to rent a bike or hire a guide while in the gardens, but if you are watching your budget, then you may want to walk and explore on your own.
Galleria Nazionale di San Luca
Make your way over to the Piazza dell'Accademia di San Luca and visit the Galleria Nazionale di San Luca. The art gallery is only open on certain days, so be sure to check their schedule before planning your visit.
While in the gallery, you will see amazing works by Canova, Raffaello, and van Dyck. Bring your camera and your sense of adventure when you visit. On the last Sunday of each month, you can get in free of charge.
Free Admission Sundays
One of the best things about Rome, especially when you are on a budget, is free admission Sundays. Many Roman museums open their doors and waive their admission fees on the last Sunday of each month.
With over 26 different museums, monuments, archaeological sites, and galleries that offer free admission on the last Sunday, you will have to pick your favorite ones. You will not be able to see them all in one day.
Colosseo e Foro Romano Palatino
Domus Aurea
Galleria Borghese
Galleria Nazionale d'Arte Antica Palazzo Barberini
Galleria Nazionale d'Arte Antica Palazzo Corsini
Galleria Nazionale Arte Moderna
Galleria Spada
Mausoleo di Cecilia Metella
Museo Boncompagni Ludovisi
Museo HC Andersen
Museo Nazionale d'Arte Orientale G Tucci
Museo Nazionale degli Strumenti Musicali
Museo Nazionale dell'Alto Medioevo
Museo Nazionale delle Arti e Tradizioni Popolari
Museo Nazionale di Castel Sant'Angelo
Museo Nazionale di Palazzo Venezia
Musei Nazionale Etrusco di Villa Giulia
Museo Nazionale Preistorico Etnografico
Musei Nazionale Romano
Museo Ostiense
Museo Praz
Scavi di Ostia Antica
Terme di Caracalla
Villa Adriana a Tivoli
Villa dei Quintili
Villa d'Este a Tivoli
You do not need to spend a fortune when you plan your trip to Rome! Instead, check out the many free things to do. Bring your sense of adventure and plan an unforgettable vacation in Rome without emptying your bank account.
Guest Article.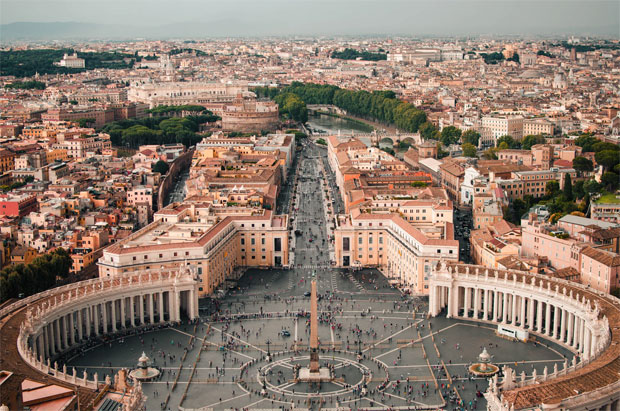 Resources:
https://www.rometoolkit.com/whattodo/appian_way.htm

https://www.turismoroma.it/it/node/1286

http://www.turismoroma.it/cosa-fare/bocca-della-verita

https://www.tripadvisor.com/Attraction_Review-g187791-d190988-Reviews-Campo_de_Fiori-Rome_Lazio.html

https://www.turismoroma.it/it/node/1516

http://www.museivaticani.va/content/museivaticani/it.html

http://www.060608.it/it/cultura-e-svago/verde/giardini-ville-e-parchi-urbani/villa-borghese-parco-di-culture.html

https://www.accademiasanluca.eu/it

http://www.bb-roma.com/en/blog/about-rome/free-museums-rome.html