Father's Day: Rehab London Scrub Up Daily Detox Review
|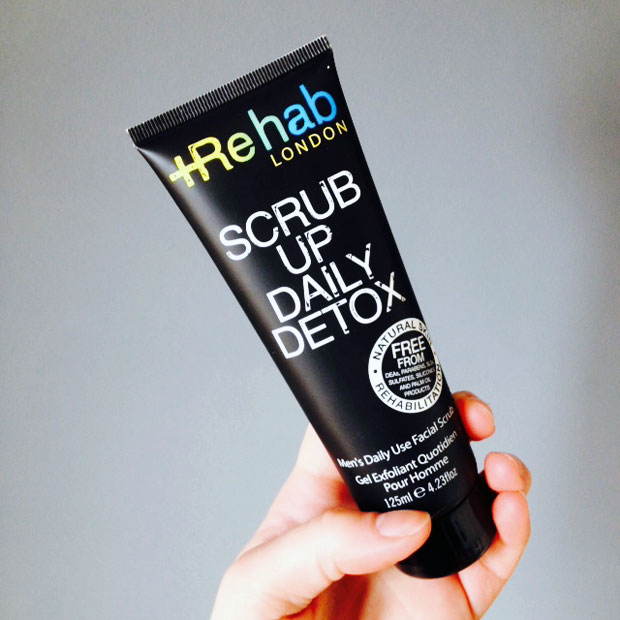 Father's Day: Rehab London Scrub Up Daily Detox Review
Rehab London is a skincare brand that specialises in natural men's grooming products and is proud to be rock'n'roll on the outside but gentle on the inside. The range contains products to cleanse and moisturise male skin and products designed for shaving, too. There are also a couple of more products that sound really interesting — Revive Survive which is an anti-fatigue cream (good for new fathers!) and Back To Matte which is a mattifying gel to use throughout the day.
The products in this range are made from natural botanical ingredients and essential oils and all the products complement each other very well. The range is clear and uncomplicated and caters to all men's skin balancing needs and offers sun protection, too. The products are suitable for all skin types, including hypersensitive skin. They are made from natural ingredients, are animal and planet friendly and SLS, paraben and petrochemical free.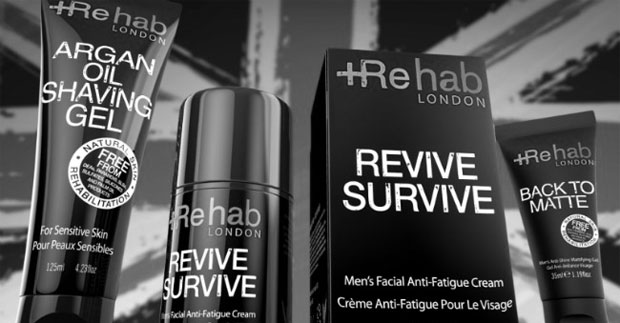 Scrub Up Daily Detox by Rehab London is a dual action foaming face wash and scrub designed to be used daily to detoxify your skin by removing oil and dead skin cells and clearing clogged pores.
Men have bigger pores than women so a formula designed specifically for men is more efficient at preventing men's blackheads and ingrown facial hairs.
This face wash/scrub is made from volcanic sand of Tahiti and bamboo spiny medulla granules that together exfoliate the skin and remove dead skin cells and impurities. It also contains enzymes derived from pumpkins that gently peel the skin and help promote decay of protein impurities, dissolution of dead skin cells and acceleration of cell renewal. Enzyme skin exfoliation works really well when used daily and it's safe to use for all skin types since it is very gentle and gradual and therefore is very unlikely to cause any irritation. Another ingredient in this product is tegosoft which is a naturally derived material from coconut oil and sugar and makes skin really soft and velvety.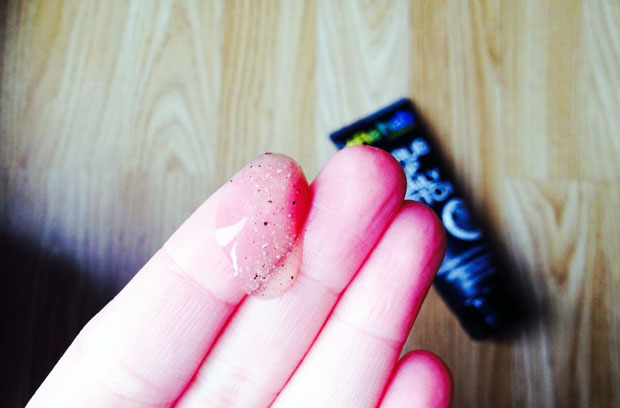 The wash has quite a runny texture making it easy to spread across your face. As decribed above, it is a face wash with scrubbing properties — it's not a full-on scrub but a gentle daily wash that exfoliates gradually. It's pleasant to use and has not got a strong scent. I love this, because usually men's product are heavily perfumed. This smells naturall and mild. It leaves skin squeaky clean and very soft and with daily use it help reveal fresh new skin.
The products from Rehab London make great Father's Day gifts to give to your own dad or the father of your children. I know many women who have partners that secretely borrow their skincare products — here's a chance to stop that by giving them their own range of products that are suitable for men's needs. You might even end up borrowing theirs! I passed this product on to my husband for him to try it out but I have already borrowed it twice for testing purposes, of course… It's lovely!
Buy Rehab London products from Asos, Boots, The Fragrance Shop or Amazon.co.uk.
I was sent this product for this review. As always, all my reviews are 100% honest and all thoughts and opinions are my own.