Feel Pregnancy Review – Vegan Pregnancy Supplement | AD
|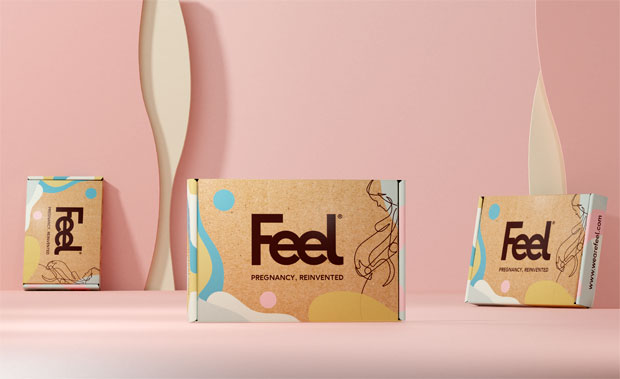 Feel Pregnancy Review | Plastic Free & Vegan Pregnancy Supplement
Feel makes a range of vitamins with customer well-being and satisfaction as their focus. They provide a range of vitamins that are pure, effective, sustainable and affordable.
The supplements are made with honest ingredients and backed by science. They do not contain any excess – just what you actually need. They're free from any nasty additives – there are no fillers, bulking agents or colourants – and they are non-GMO and vegetarian and vegan friendly. Feel vitamins are also delivered straight to your door in plastic-free packaging which is very convenient for busy lifestyles.
Being a vegetarian myself, I've struggled when looking for vitamins for general life and for when I was trying to conceive and for during pregnancy and breastfeeding. Many of the pregnancy supplements that were available at the time were not suitable for vegetarians and I had to shop around quite a bit to find what I needed and everything always came in plastic. I'm really pleased to see the market changing and Feel making supplements that are both vegan and plastic free easily available.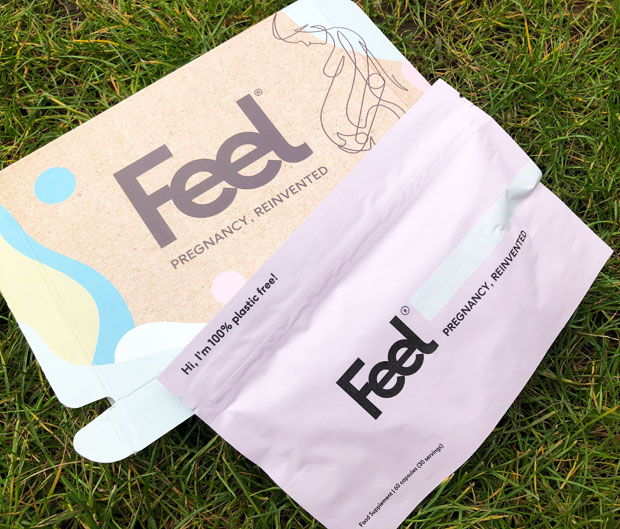 In this review, we're looking at the Feel Pregnancy supplement, but they do a wide range of supplements, including a vegan Feel Algae Omega 3 which I thought I'd mention as it's something that's great to also take while pregnant (and in general).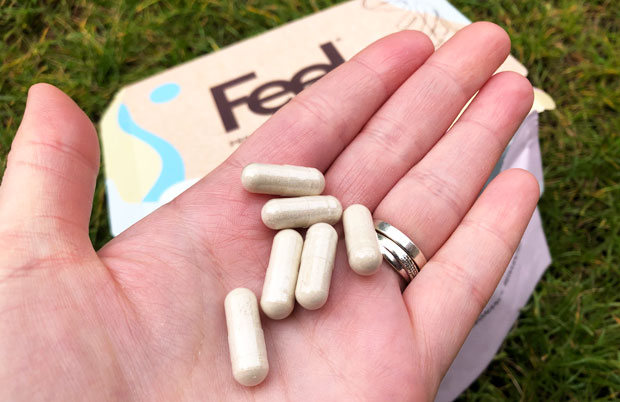 For me it was very important to ensure that I did everything I could to help my fertility to prepare my body for pregnancy and to ensure that I took the right supplements to support a healthy pregnancy and baby.
Feel Pregnancy is an expertly formulated vegan pregnancy supplement tailored for pregnancy and breastfeeding. You take two capsules each day with a meal or you can even open the capsules and sprinkle it onto the food if you prefer.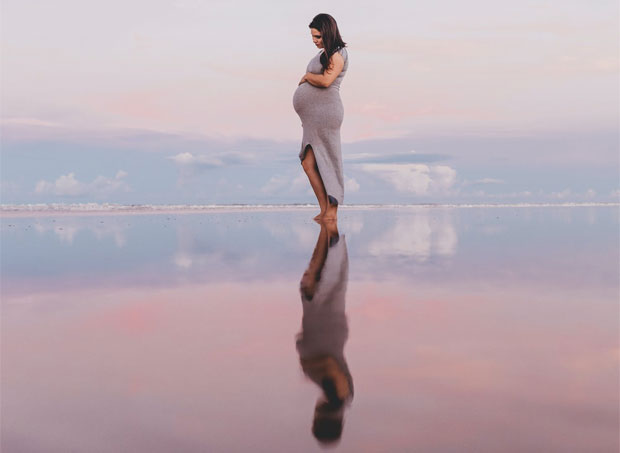 Pregnancy (and post-pregnancy) is a big event for your body and it is so important to ensure that you get all the nutrients that support your body and your baby during this special time. Feel Pregnancy provides 100% of the daily recommended intake of folic acid, vitamin D3, iron, zinc, and everything you need to support a healthy pregnancy.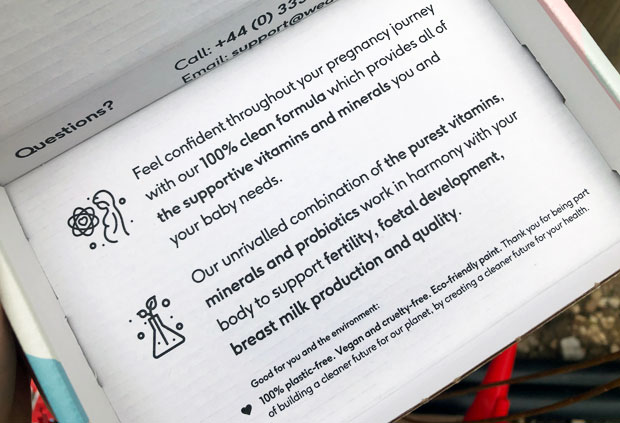 The nourishing formula has 20 vitamins, minerals and probiotics provide tailored well-being support for you and your baby. It's best to start taking supplements containing folic acid 3 months before conception but that's not always possible, so start as soon as you find out you're pregnant if you haven't already started taking supplements and keep taking pregnancy or breastfeeding specific supplements like Feel Pregnancy throughout your pregnancy and breastfeeding journey for your health and your baby's health.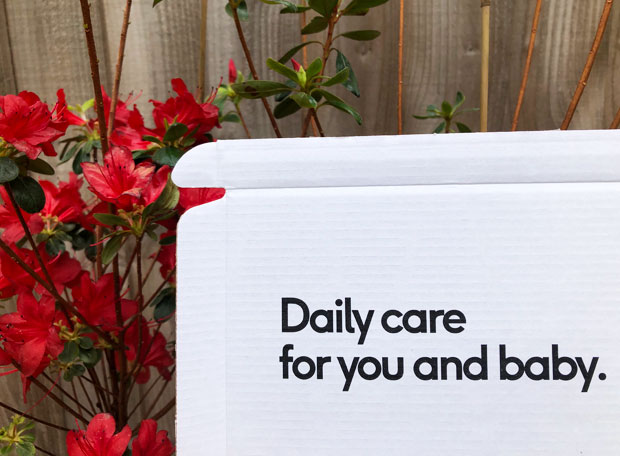 I'm so pleased that there's now a vegan pregnancy supplement that's so easy to order online and that has all the nutrients you need for a healthy pregnancy. The fact that they're plastic free too is a huge bonus. Well done, Feel!
You can currently enjoy a free trial off Feel Pregnancy here.
Collaborative Post.