Foxy Foxes from John Lewis – Baby and Home Inspiration
|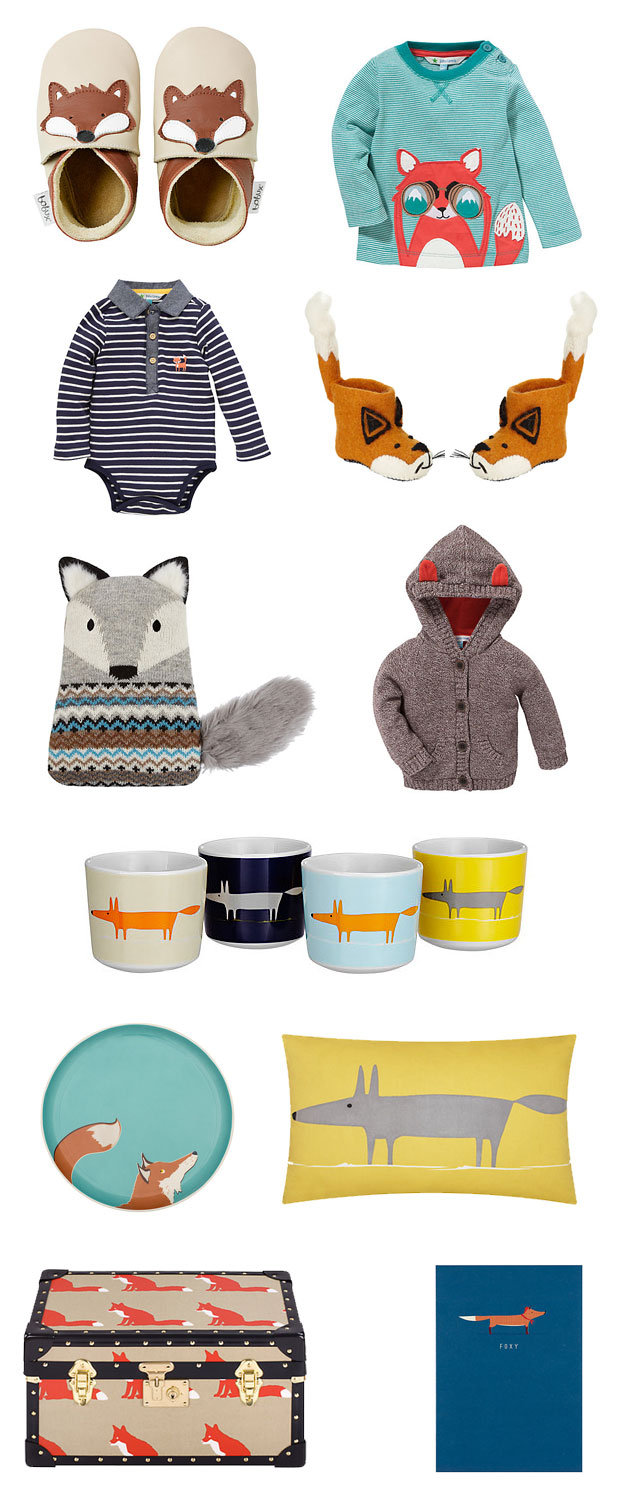 Foxy Foxes from John Lewis – Baby and Home Inspiration
If you love a fox theme on your baby's clothes or on interior design details, John Lewis seems to be the place to go to. I was just checking their website for some inspiration and accidentally found lots of cute fox items:
Bobux Fox Booties, Beige £20
John Lewis Fox Applique Stripe Top, Green £5 (Sale price)
John Lewis Stripe Fox Bodysuit, Navy/White £6 (Sale price)
Sew Heart Felt Finlay Fox Slippers, Orange £24.99
Aroma Home Knitted Fox Hottie £12.95 (Sale price)
John Lewis Fox Ear Hooded Knit Cardigan, Brown £11 (Sale price)
Scion Mr Fox Egg Cups, Set of 4 £15
Joules Fox Side Plate £8.95
Scion Mr Fox Cushion, Grey / Yellow £40
Anorak Proud Fox Tuck Box £135
Art File Fox Greeting Card £2.50
Find all these foxy items and more on John Lewis' website.
Do you like foxes on prints and designs like these?