#LittleOneWears – Term Footwear Roll Top Wellies
|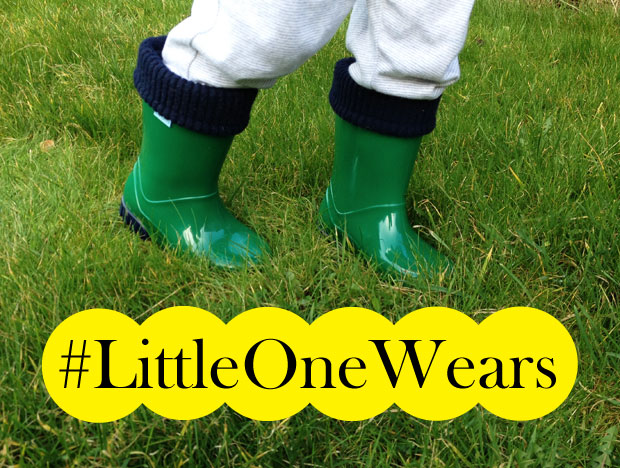 #LittleOneWears – Term Footwear Roll Top Wellies
Term Footwear is a small UK company that has been selling children's shoes for seven years. Now the company has launched their own brand partnering with great suppliers and designers to produce high quality children's shoes that are ergonomic for children's feet but also come in stylish design choices that make children want to wear them. Term shoes are all about design, comfort and fit.
"UK designers with over 20 years' experience in the UK shoe market have made Term shoes and boots. The soles are created in Portugal, shoes manufactured in India and the boots manufactured in Poland. All from quality factories with years of footwear manufacturing experience."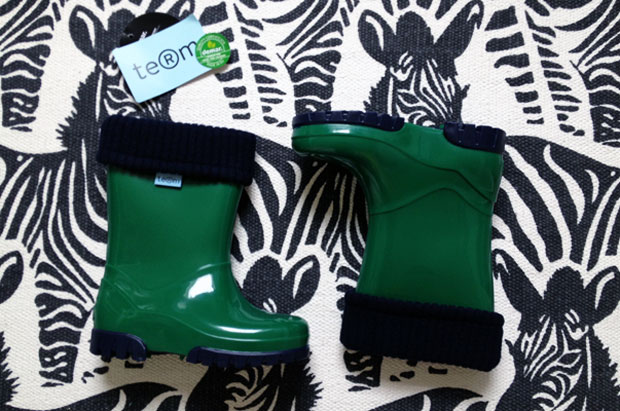 Term Footwear make a range of colourful and lovely roll top wellies in a few different design and lots of fun colours. We have the roll top wellies in green with a navy blue removable and hand-washable sock for my eldest daughter who is 3 years old.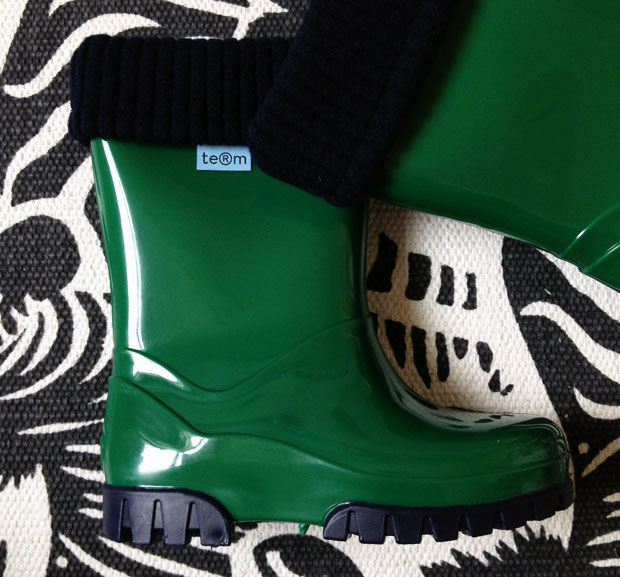 These high quality boots have been designed to be last the seasons with their warm socks to be used in autumn and winter. Just remove the sock for spring and summer. When you take the sock out, the wellies are one EU size larger so they will last you longer too. They're available in Sizes EU 20/21 to 34/35.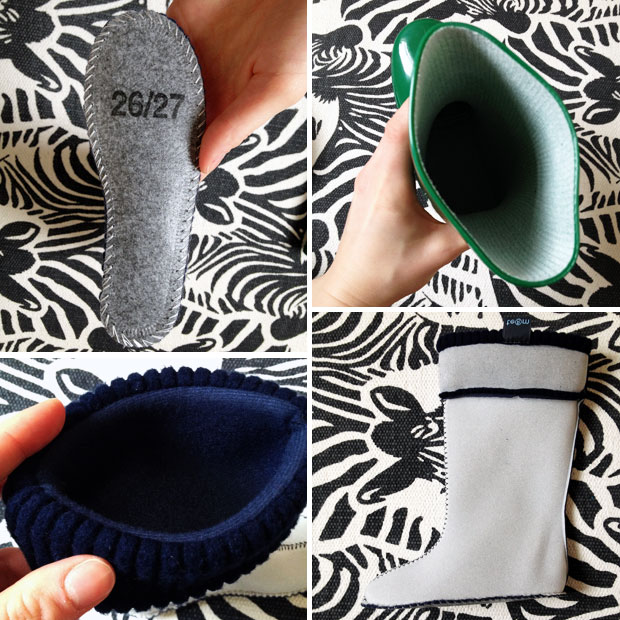 There's a reflective strip on the back of the heel to make children more visible on dark days. I love details like this! The boots are free from lead, nickle and cadmium.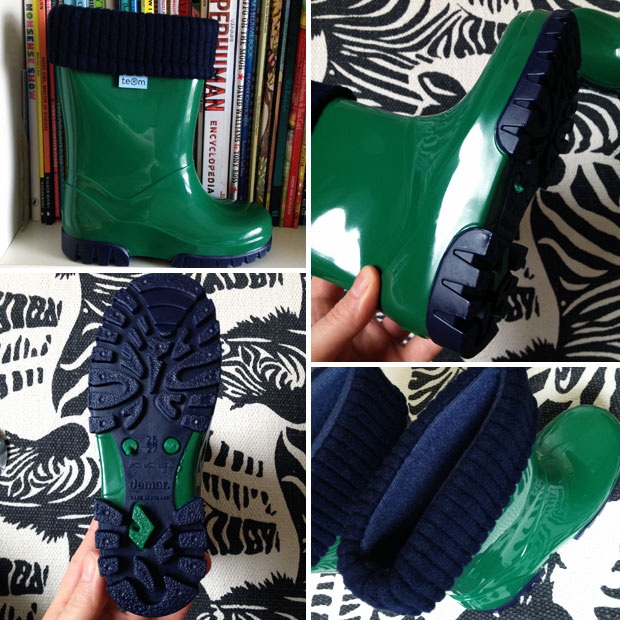 The boots are really strong and sturdy but flexible too. The sole is nice and thick and keeps children from slipping around too much when it's wet or muddy.
My daughter couldn't wait to try the boots on when she saw them! She wore them indoors on the first day because she was so excited about her new boots!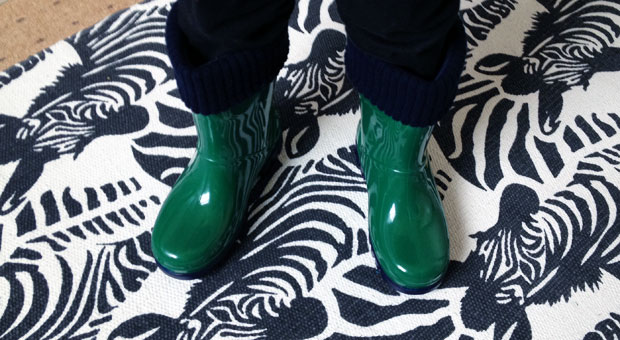 Of course, welly boots are even more fun and useful outdoors and these are now our go-to footwear for heading out on adventures! The boots fit my 3-year-old with the socks so they're perfect for this colder season. In summer, I'm sure she'll be able to wear them without the socks — she's growing so fast.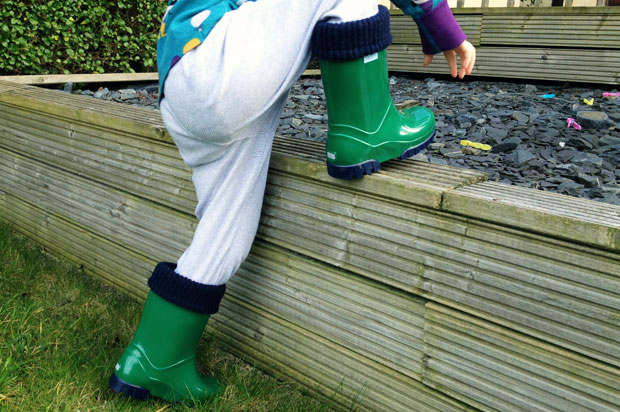 The wellies are comfortable to wear and my daughter can easily run around and climb in them which is essential as that's what she loves to do when playing outdoors. They'll be great for muddy walks in the woods too and are of course ideal for jumping in puddles.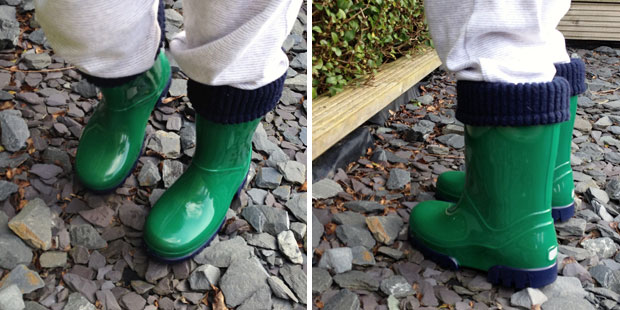 Don't they look beautiful? I love this classic green colour! Other colours available include purple, navy, pink, red and very bright blue/flourescent.
Another thing that's important to me is that the boots are easy to clean and these ones are. I just wipe them down with a damp cloth to get mud and dirt off and use a brush on the bottom of the soles if needed.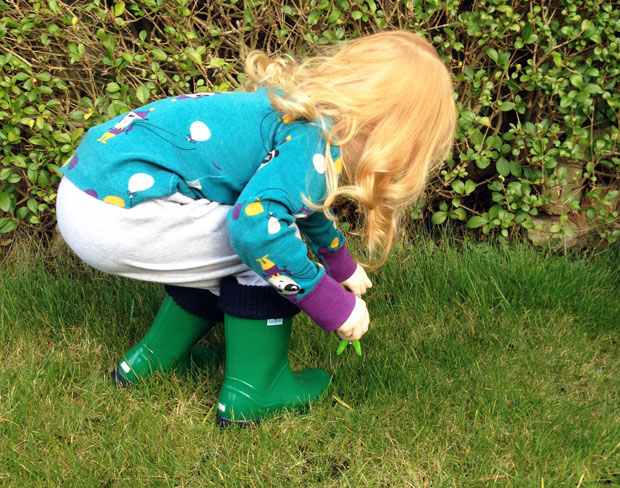 We are so pleased with our Term Footwear welly boots! I highly recommend them! Buy yours here — prices start at £21.99.

Boots provided to us for this review. As always, all my reviews are 100% honest and all thoughts and opinions are my own.