Thomas Kent Clocks Barley Dark Wall Clock Review
|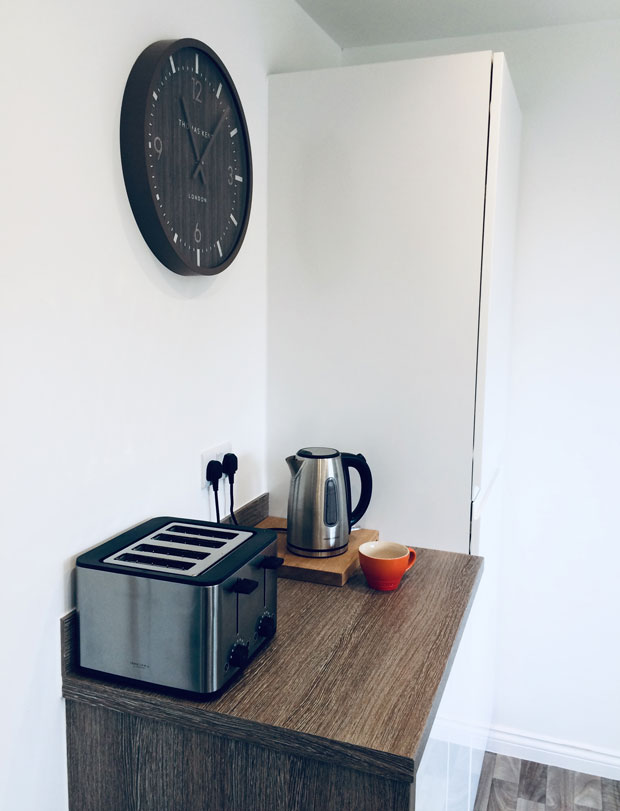 Thomas Kent Clocks Barley Dark Wall Clock Review
We're still finalising lots of interior design bits around our new house that we moved to in December. Things like this can take some time — especially if you're juggling three young children (including a newborn baby!) and work at the same time. But I don't mind — I like to gradually add things as we find them and let the details make our house more homely and more us.
I've always liked really large wall clocks — for kitchens especially — but our old house was simply not big enough for something oversized. Now that we have a bigger kitchen, we can easily accommodate a large clock which is great because I recently came across one that is perfectly suited for the our kitchen.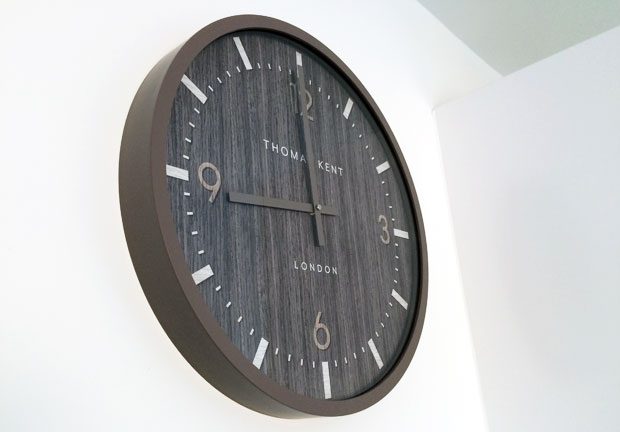 The Barley Dark Wall Clock from Thomas Kent Clocks (£70) is influenced by Scandinavian design which, being Swedish myself, I love! The Barley Dark has a wood veneer effect face and hands that match the the colour of the rim and a glass lens. The numbers are raised foiled ones and also have a wood veneer effect but in a slightly lighter colour. The diameter of the clock is 18″ or 46cm.
It was the colour and the wooden veneer effect that attracted me to this clock. We have a very similar floor and worktop in our new kitchen and when I selected this clock, I took a chance and hoped it was a good match and it was. It goes very well with the textures and colours of our kitchen.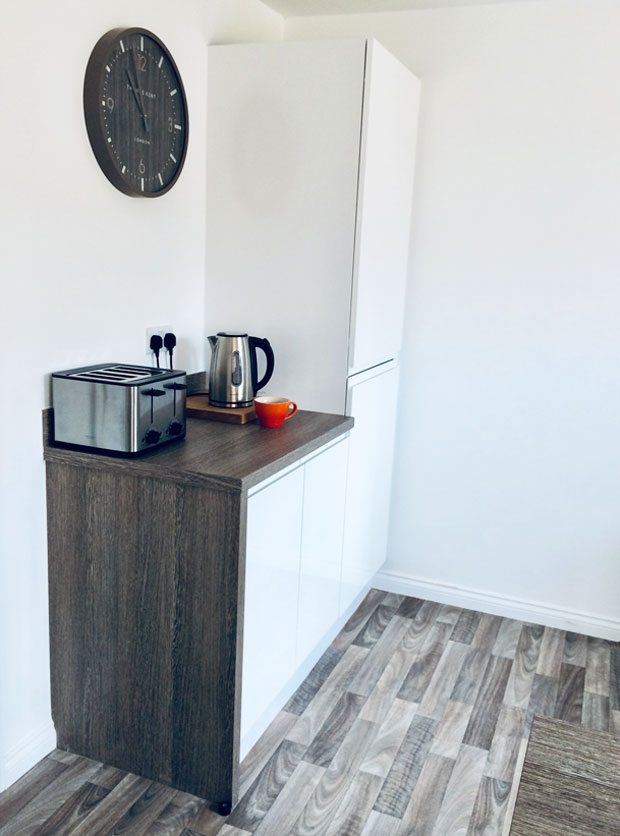 We've decided to hang our new clock above our little breakfast preparation area that we have next to our fridge. This is where we keep our toaster and kettle and also where we prep lunch boxes and other meals too. It's a good place to have a clock to keep an eye on the time in the mornings when we're trying to get the family fed and ready to get out of the house on time to go to school and work!
Check out the full range of wall clocks and mantel clocks on thomaskentclocks.com.

This clock was provided to me for this review. As always, all my reviews are 100% honest and all thoughts and opinions are my own.