Gift Ideas for Grandmas This Mother's Day
|
Gift Ideas for Grandmas This Mother's Day
Obviously, grandmas are mothers! So why does everyone seem to conveniently forget this fact come Mother's Day? Well, just because it's not called Mother's and Grandma's Day (which admittedly doesn't roll off the tongue quite as well), that's no excuse to exclude them from the celebrations. Consequently, it's time to get them involved in the fun-filled day too!
If you're a mum yourself, and your own mum is still alive and kicking, then rope them into the day too. In the end, you're never too old for a great Mother's Day!
Consequently, here are a few gift ideas for mums to give to their mums this Mother's Day.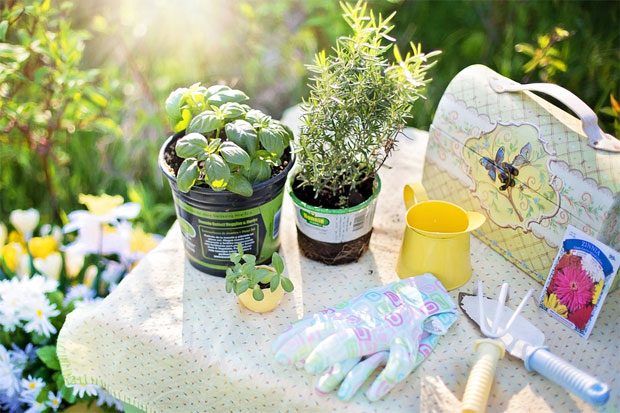 Gardening is a great activity that stimulates both the mind and soul. While many people believe this activity to be just for retired people, in fact, it's for everyone. Therefore, no matter how old your mum is, gardening can be a great pass time that really helps them stay active and enthused about something.
There's also the case that, as people get older, they tend to drift away slightly from flashy and expensive gifts. It's likely by now that your mum will be wholly unsurprised and unmoved by flowers and a card. Don't take it personally but go a creative route instead. Some gardening tools or seeds to grow will give them something to occupy themselves with for the long term, so kickstart or facilitate their hobby this Mother's Day!
Sticking with the theme of being practical and productive, a quality shoulder bag from Radley could be just what your mum needs! If she's regularly taking long trips into town or wants to head out with her pals, then this bag will have her covered. After all, just because your mum might be getting older, it doesn't mean they're wanting to sit inside watching Midsomer Murders all day!
Another good thing about these shoulder bags is that they're stylish and trendy too. Break those grandma stereotypes of wearing knitted jumpers and goggle-like glasses – there's no reason as to why your mum can't occasionally get back in touch with her more hip and cool self. These bags are fashionable in a very tasteful way, while also providing plenty of room to store items.
Older people can often be chock-full of nostalgia. If they're lonely and sad, they may well turn their minds to the past and to brighter days. Well, if that's the case for your dear old mum, why not get her something that she can remember you all by? For example, a family photo album that's been leather bound and engraved, and full of memories spanning years!
This could be the ultimate way of saying thank you; not only for her mothering you but enabling you to mother your own children today! It's a legacy item, something that would be cherished forever until her final days. Let it span generations and fill it full of photos of her earlier years, your childhood, and your kids' adventures too! Ultimately, one glance at this, and your mum will be witnessing much of the good she's done for the world. It's cheesy but also touching, as she'll always have a big piece of her family with her.
Guest Article.