Mother's Day Bouquet from The Flower Studio Review
|
Mother's Day Bouquet from The Flower Studio Review
Flowers and chocolates are classic Mother's Day gifts that are always appreciated. I rarely have flowers in my house so they're definitely a special treat for me. This year, I was sent a Spring Eve's Vintage Rose Flower Bouquet complete with a beautiful vase and a box of handmade chocolates as an early Mother's Day gift from The Flower Studio.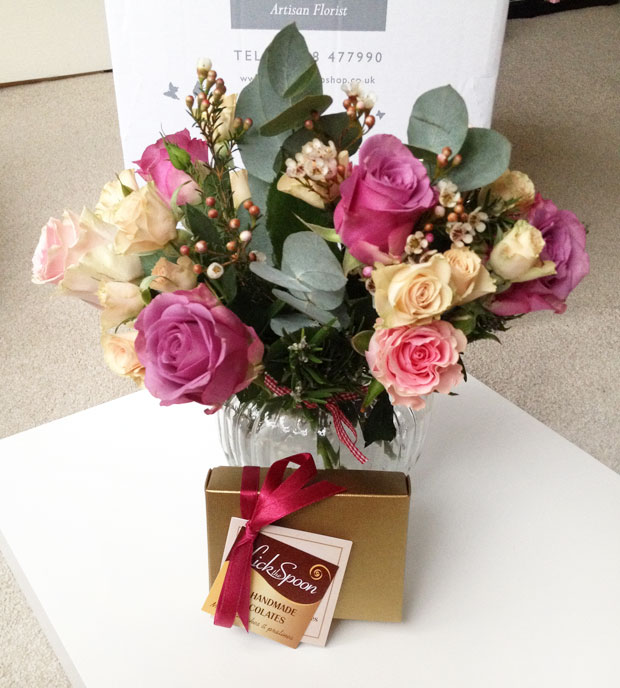 The flowers came carefully wrapped in tissue paper with the stems kept wet, then packaged together with the vase and the chocolates in a big cardboard box to keep all the items protected during the delivery.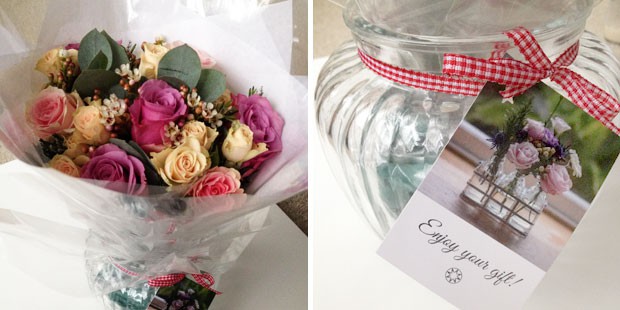 I love that you get a vase with your flowers as I only have one vase at home and that one is too tall for this bouquet. This round, chunky glass vase is adorable and looks like a vintage candy jar and it is, of course, the perfect size for this bouquet. If you're ordering flowers for someone you know doesn't have flowers very often, it's a great idea to choose a bouquet that comes with a vase. This vase is approximately 10.5cm tall.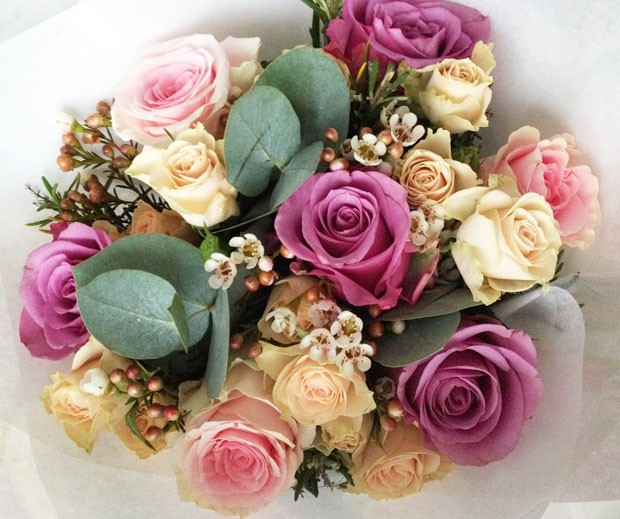 The bouquet is made of vintage style roses in delicate pink, purple and yellow tones. The lovely colours are perfect for spring. The height of the bouquet is approximately 18 cm.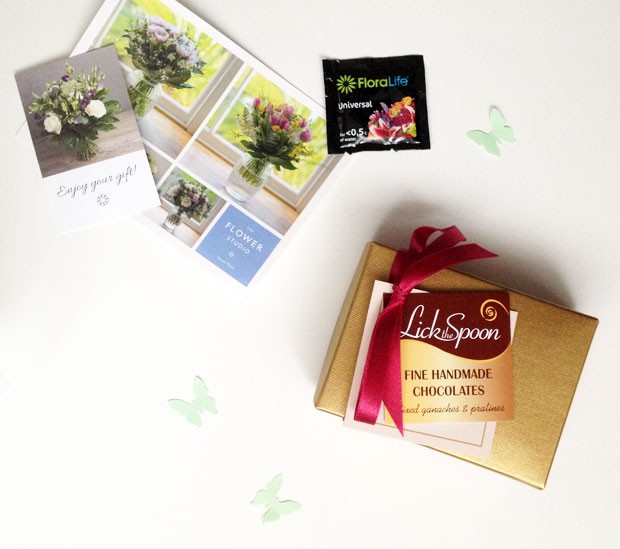 The flowers come with plant food and these are the instructions for caring for your bouquet:
Remove all packaging but be careful not to cut the raffia keeping your bouquet's beautiful form.
Trim a little off each stem at an angle with a sharp knife or secateurs so your flowers can easily take up water after their journey.
Half fill your bucket or vase with fresh water.
Add the special flower food supplied with your flowers. Check the water every couple of days – some flowers are really thirsty!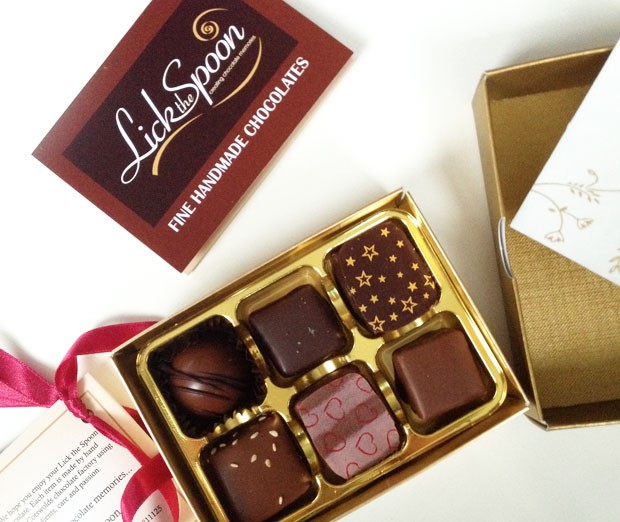 With these flowers, you can also add an order of chocolates which I think is a great idea! Most of us ladies love chocolates and they are perfect to go with a Mother's Day bouquet. These beautiful chocolate are handmade and by a company called Lick The Spoon. You can choose a smaller box with four chocolates if you prefer, but I would recommend the bigger box.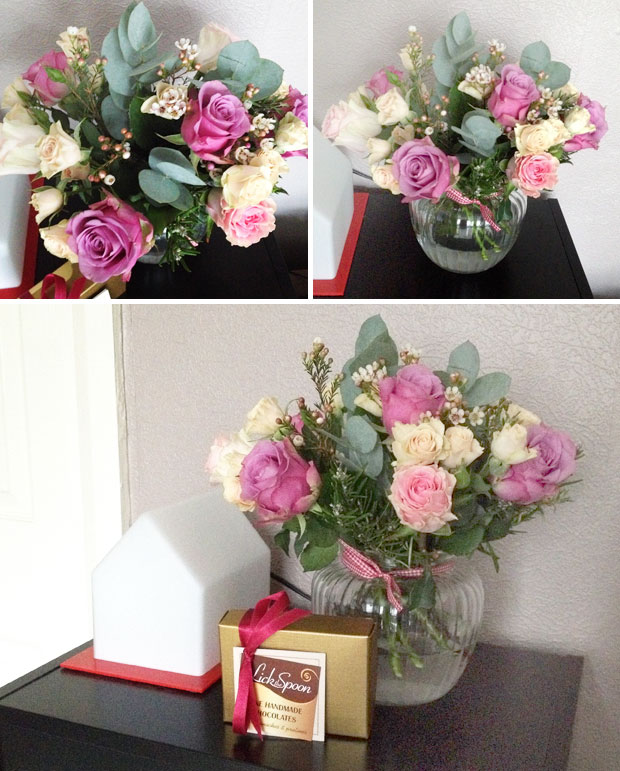 My flowers looked beautiful on our side cupboard in the living room. They stayed looking lovely and fresh for about a week which is quite impressive for roses in my experience. The bouquet brightened up my day when they arrived and continued to do so each time I saw the gorgeous flowers in my living room.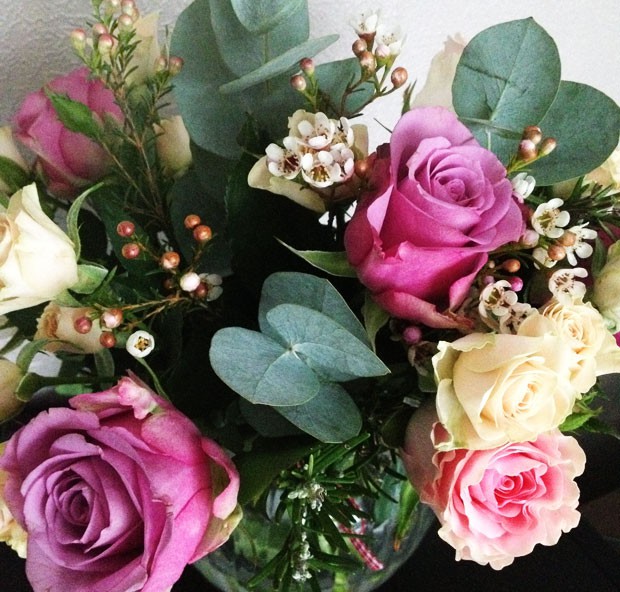 I love the romantic colours in this bouquet! They're so pretty.
The Spring Eve's Vintage Rose Flower Bouquet with a vase costs £39.99 and you can add chocolates from £4.99. You get free 2-3 days Standard Delivery on orders over £40 (usually £3.99) or you can choose other options, like Express Delivery or Dated Delivery. Check out the full range of Mother's Day flowers from The Flower Studio and enjoy 15% off your order with this code: MUM15

I was sent these flowers for this review. As always, all my reviews are 100% honest and all thoughts and opinions are my own.