GoldCrush Hair Nutrition Formula Review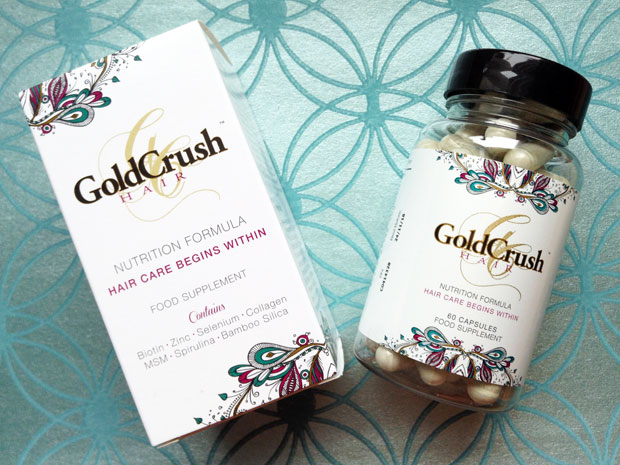 GoldCrush Hair Nutrition Formula Review
GoldCrush Hair Nutrition Formula is a vitamin supplement with all the key nutrients that support healthy hair and nail growth. The unique blend of vitamins and minerals (including Selenium, Zinc and complex B Vitamins) work together to nourish your hair follicles to help grow healthy hair. The formula also contains Vitamin C and Vitamin A to help keep your skin healthy. GoldCrush is a beauty multivitamin!
The products that we use on our hair can only work on the (dead) hair that we already have and cannot change the new hair that is coming — we can only do that from the inside by making sure our bodies have the nutrients they need for healthy, strong hair.
Unlike many vitamins, GoldCrush does not contain any nasty binders or fillers and the capsules are vegetarian. "Beauty without the Ugly Fillers" is GoldCrush's mantra.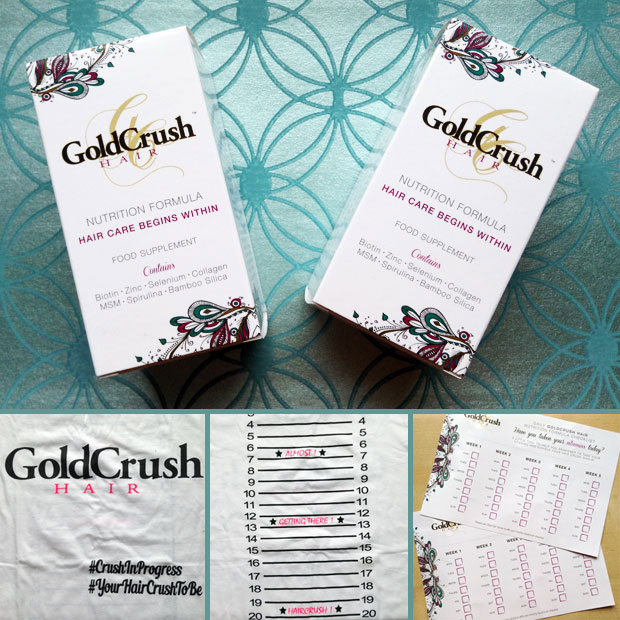 I wanted to try this supplement to help the quality of my hair. Since the birth of my daughter just over a year ago, I have noticed a lot of new short hairs everywhere that were all a bit difficult to tame and looked a bit strange with the rest of my hair.
I have now taken GoldCrush for two months and my hair is much healthier at the roots and seems to be a lot less frizzy and more easily controlled. The results are what I wanted! I would recommend these to anybody wanting to boost their hair and get it into better shape. I cannot comment on whether it makes hair grow more quickly because I've had a haircut during these two months so can't compare the length. But my hair is definitely looking healthier and my nails are stronger too! Read more and buy from goldcrushhair.com.
I was sent a two month supply of GoldCrush for this review. As always, all my reviews are 100% honest and all thoughts and opinions are my own.