Great Little Trading Co. Dinosaur Book Cart Review
|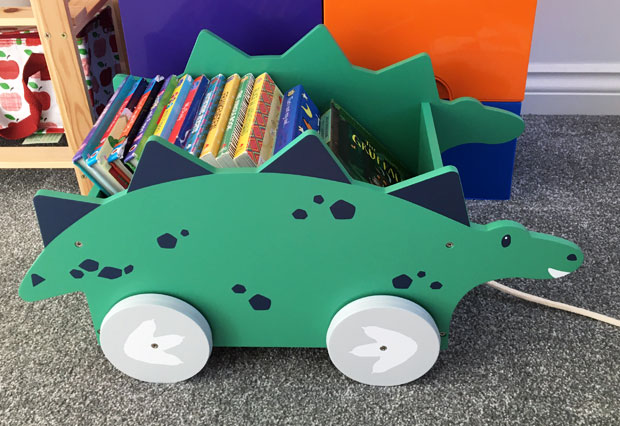 Great Little Trading Co. Dinosaur Book Cart Review
Ever since I discovered Great Little Trading Co., I've been a fan of their clever and fun storage solutions.
We recently made the playroom in our new house into a guest room/office and split most of the toys into the older two girls' rooms. We were left with the things that our toddler plays with the most but her storage solution is far from ideal as we've not quite decided what we're doing with her play area yet.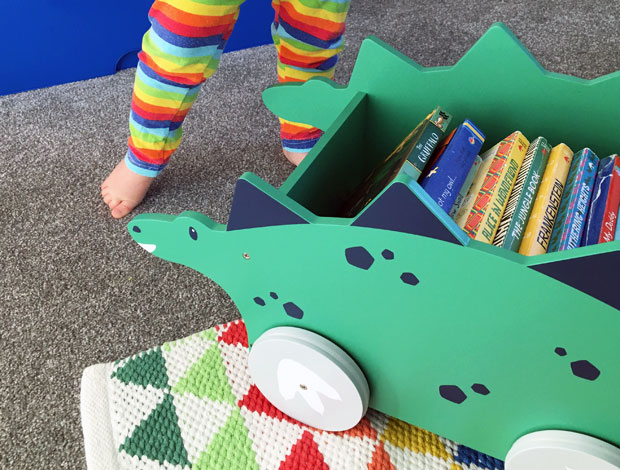 She is a big fan of books though and they are always made available and now have a fun storage and display solution with our new Great Little Trading Co. Dinosaur Book Cart.
Great Little Trading Co. have range of fun book carts in different designs but our youngest loves dinosaurs so this one is perfect for her.
It's made from painted MDF and has a high-quality finish. It was really easy to put together (it arrives flat-packed) and it was quick to do too. My toddler was eagerly watching me put it together! The result is a sturdy and strong cart that is fun and safe for children to use.
The cart has rubber trimmed wheels which is a brilliant feature and a pull-along cord so that children can easily move their favourite possessions around.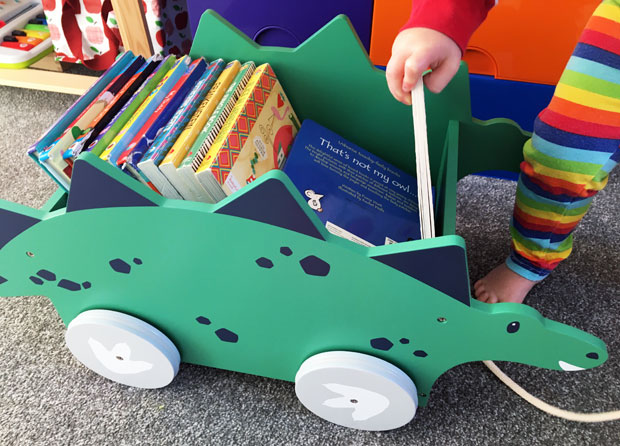 It looks so cute and my daughter absolutely loves it! She's already a bit of a neat freak and always wants to help tidy up (unlike her sisters!) and she loves making sure her books are put away neatly in her new Great Little Trading Co. Dinosaur Book Cart.
It would make a lovely Christmas present for a dinosaur fan! It can of course be used for other things than books too but, for us, it's perfect for toddler book storage. It fits larger children's books well too.
This item was kindly gifted for review. As always, all my reviews are 100% honest and all thoughts and opinions are my own.