HAMSWAN Sonic Toothbrush Review
|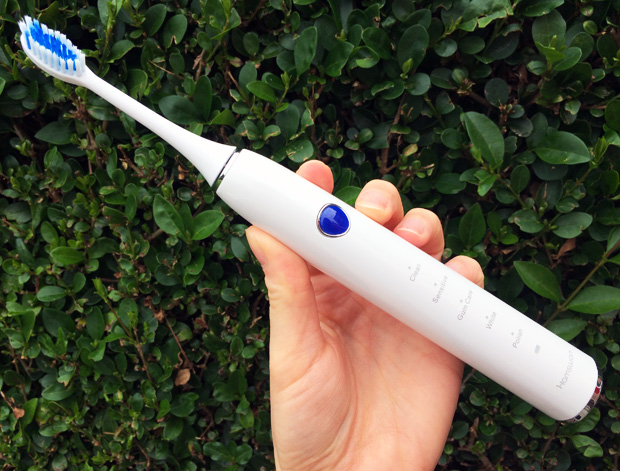 HAMSWAN Sonic Toothbrush Review
My dentist has confirmed to me that it's better for your teeth and gums to use an electric toothbrush than a manual one. I use both depending on the time of the day usually — an electric one in the morning and a manual one at night. I use the manual one at night to not wake my children who sleep very close to our bathroom!
An electric toothbrush cleans your teeth better and is gentler on your gums too which is very important to me as my gums are quite sensitive.
I had an older Oral B electric toothbrush for many years and a couple of years ago, I got a new version — the Oral-B GENIUS 9000, I believe it is. It's a good toothbrush but it's a bit gimmicky with connection to your smartphone — a feature that I never use. At the time it retailed at £300 but now it's available to buy for about £100 which is still quite expensive.
I've always wondered if cheaper electric toothbrushes are anywhere near as good or if they're a waste of money. I'm currently using an option that is much more budget-friendly and that's the HAMSWAN Sonic Toothbrush.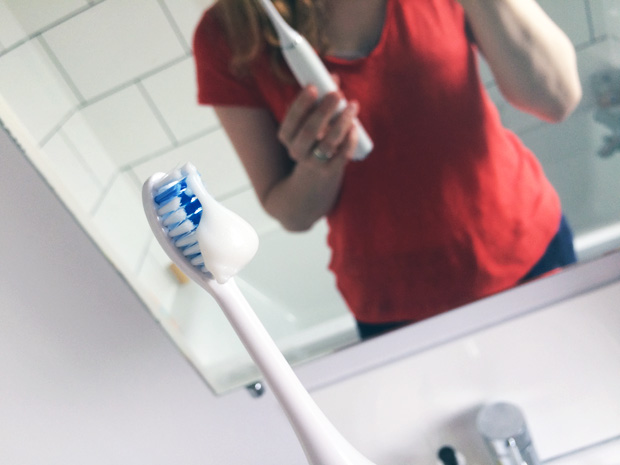 The HAMSWAN Sonic Toothbrush is an electric toothbrush with a smart timer. The timer is 2 minutes long as recommended and has an interval pause that reminds you to move to the next section of your mouth after 30 seconds. This is the same as my Oral B one. I like the timer as it makes sure you don't forget any areas and clean all your teeth equally.
There are five modes to choose from on the HAMSWAN Sonic Toothbrush: White, Clean, Sensitive, Polish and Gum Care to suit different needs and different teeth and gums. It's easy to see which mode your using and to change between the modes using the large blue button. The memory function means the toothbrush will revert to the most recent previously used mode once it is powered on.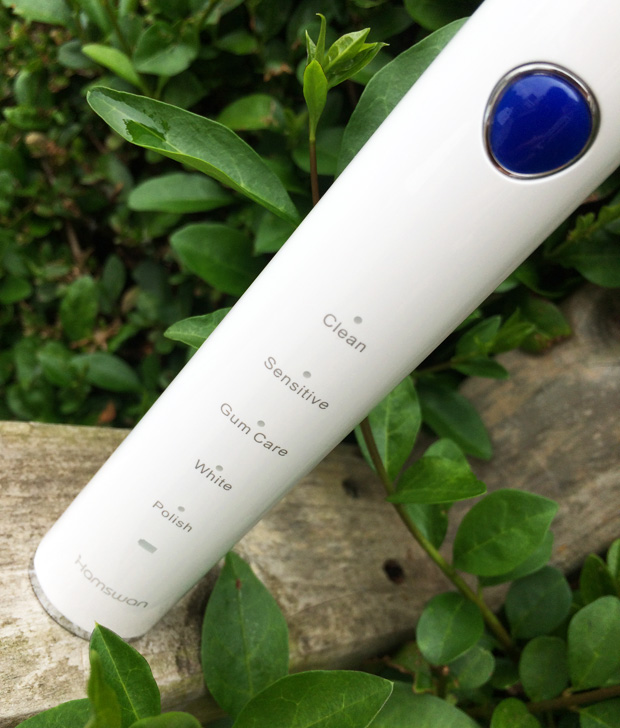 Here's some more information about the different modes:
Cleaning mode

—

great for everyday plaque removal between teeth.
Sensitive mode

—

can help with sensitive teeth and gum and first-time users of electric toothbrushes.
Gum Care mode

—

helps gently massage the gum line and promote blood circulation.
White mode

—

effectively removes plaque and stains from the surface of the teeth.
Polish mode

—

helps whiten your teeth in a quickly.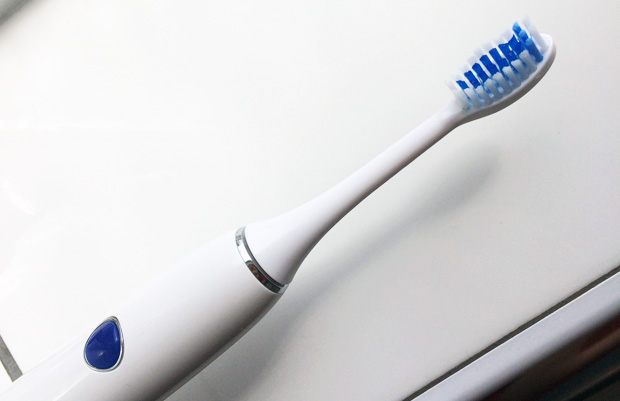 This toothbrush provides 40,000 micro-brushes per minute with a low noise and a 5mm wide-swing on the bristle. Unlike an Oral B toothbrush, the head doesn't rotate. It looks more like a regular toothbrush but simply brushes your teeth very well. I still move it a bit as it vibrates to ensure good coverage. The vibrations feel a bit ticklish at first but you get used to the sensation really quickly.
The HAMSWAN Sonic Toothbrush removes up to 10 times more plaque and stains compared to a regular toothbrush and you can really feel this. My teeth feel so clean, smooth and shiny after using this and I can even say that the result is better than when I use my much more expensive Oral B one.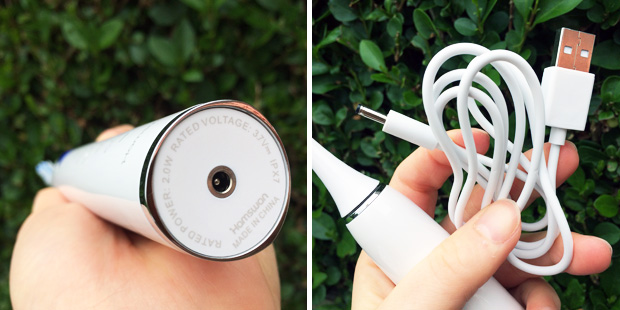 The toothbrush is rechargeable, of course, and this is easy and quick to do. One 6-hour charge lasts 90 days which is very impressive and much longer than my Oral B one that seems to run out of charge very quickly. To charge the 2000mAh battery, you connect the toothbrush to a computer or power bank using the included USB-cable. You can even use your phone charger adapter too.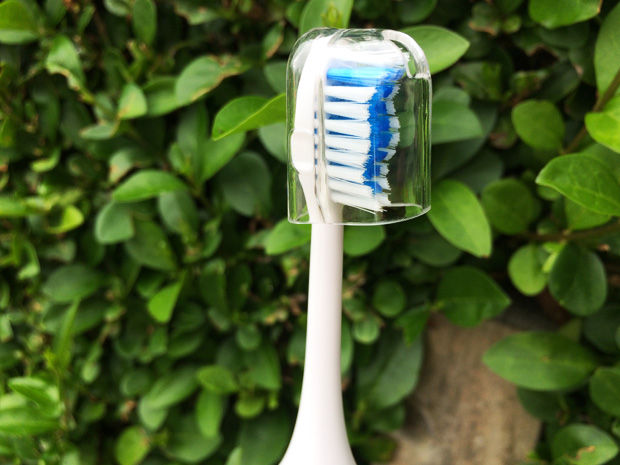 With your HAMSWAN Sonic Toothbrush, you get two replacement heads with travel caps. I love the smooth design of the heads and the handle of the toothbrush which makes it really easy to clean and there's nowhere for toothpaste to get stuck — this is something I find very annoying on my Oral B one. It's waterproof too which is always handy for products that you use in the bathroom.
I'm very pleased with this toothbrush and think it's a great budget option at under £30 from Amazon.co.uk. I'll keep this post updated with how it's getting on when I've had it for a bit longer.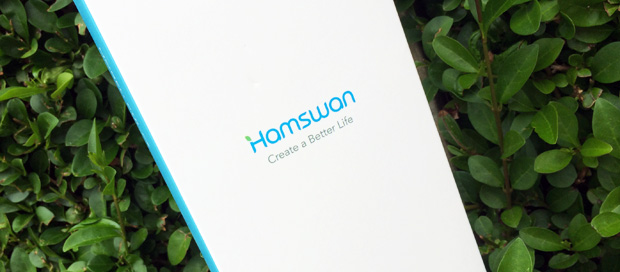 This product was provided to me for this review and I've been compensated for my time. As always, all my reviews are 100% honest and all thoughts and opinions are my own.