Hape Furry Friend Vet Set Review
|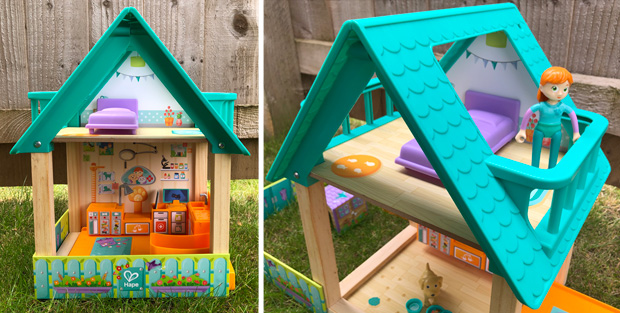 Hape Furry Friend Vet Set Review
If you have a little on who loves animals and helping them out, then the new Hape Furry Friend Vet Set would be ideal for them!
This new veterinary surgery play set is space-saving, is easy to carry around (the roof doubles as a carry handle!) and is lots of fun too, of course. The set includes a doll, a toy cat and dog, a cat bed, a dog house, and lots of accessories needed for looking after the toy pets, ensuring they are healthy and well. There are toys for the pets to play with, grooming accessories, medical equipment, and bowls for food and water, for example.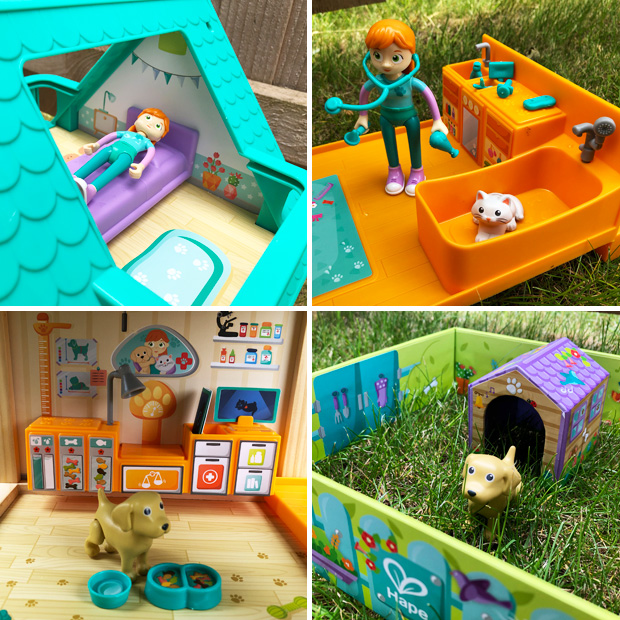 The veterinary surgery is on the bottom floor of the house and upstairs there's a bedroom for the doll (with a bed) and the pets to sleep. To the right of the house, you can pull out a section (the orange bit) and this becomes a pet grooming area with a sink and bath.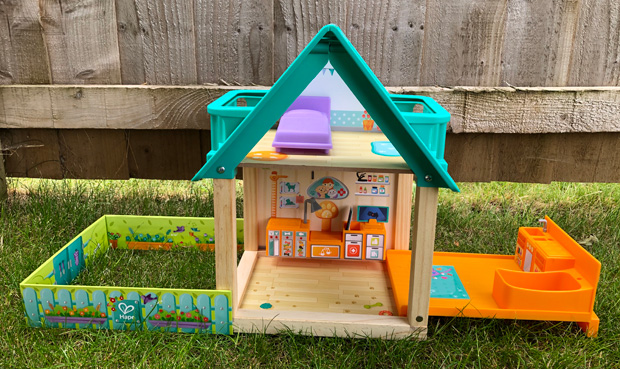 To the left, you can pull out a magnetic card section to create a fence around a garden for the pets to spend some time outdoors. It's a great way to increase the play space but keeping the play set compact for storage.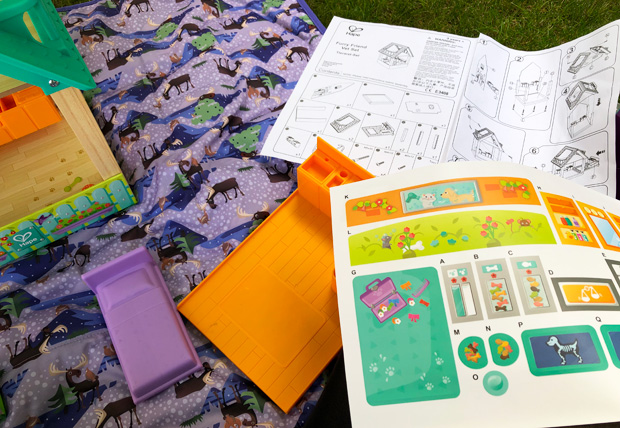 The set requires some assembly by a grown-up with a screwdriver and stickers to be put in the correct place. I like that a big part of the sturdy playhouse is made from wood – it looks nice and makes it more eco-friendly.
The Hape Furry Friend Vet Set is recommended for children aged 3-7 and is a great toy for encouraging imagination, communication, and social skills.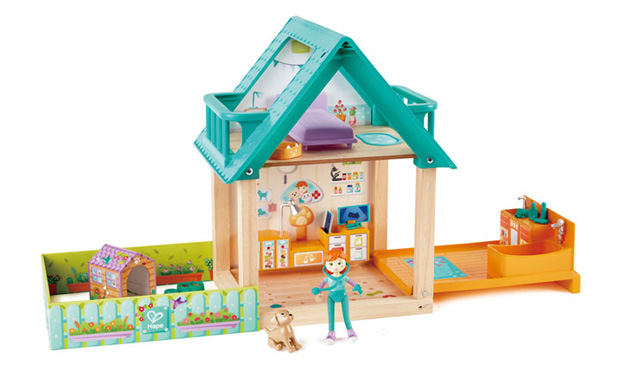 It's available to buy from the Hape website here for £37.99.
This toy was sent to us for review. As always, all my reviews are 100% honest and all thoughts and opinions are my own.