Hape Pepe & Friends Toys Review – Activity Cube & Puzzle Blocks
|
Hape Pepe & Friends Toys Review – Activity Cube & Puzzle Blocks
I love wooden toys and Hape is a brand that I often choose for puzzles and toy foods. That's why I'm very excited to introduce the exciting world of Hape PEPE & Friends! It's a lovely collection of wooden toys with fun characters that kids love.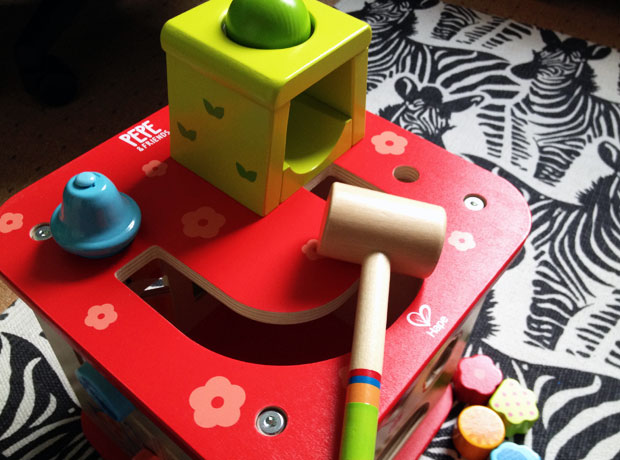 We have two toys from this range — The Friendship Activity Cube and The Friendship Puzzle Blocks and my girls love them both.
    "Using a range of natural materials, Hape are the largest producers of wooden toy, using only water based paints avoiding harsh glues and plastics, every Hape toy can last a lifetime. As they push the boundaries of ordinary wooden toys and take them that one step further. Hape create even more fun and excitement inside every child with more smiles every day."
The Friendship Activity Cube from Hape is designed to entertain children for a long time with its different sides and lots of fun activities and challenges. It's gorgeous too!
There's a ball maze, a shape sorter, a puzzle, gears, panel flips… Check out my little video demonstration to see more.
My kids love it! They're 19 months old and nearly 4 years old and they both play with it every time they see it. It's a very interactive and stimulating toy that can be played with in so many ways! My eldest comes up with role-play scenarios too and does things like pretend the cube is a kitchen and all the parts are food etc.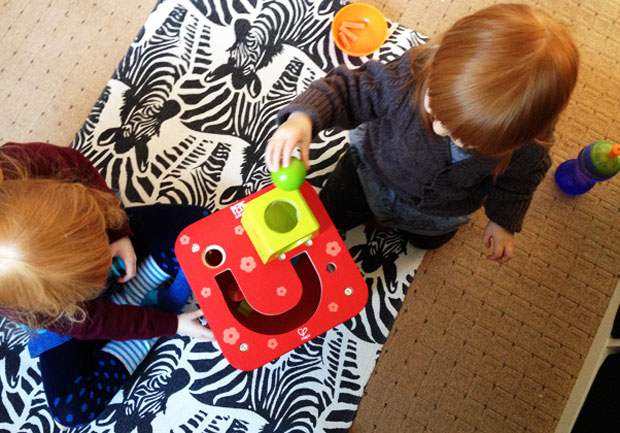 The Hape Friendship Activity Cube is available to buy online from Amazon for £59.99, suitable for ages 12M+.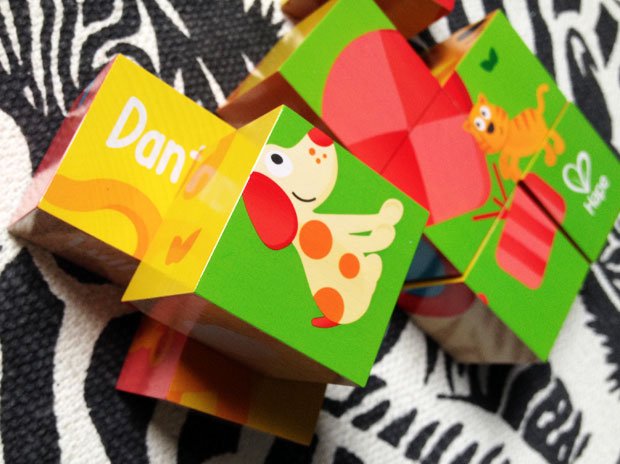 The Friendship Puzzle Blocks from Hape is another great toy! The puzzle has nine different blocks which create six different puzzles. They're the perfect size for small hands and the puzzle is a great challenge for children from around the age of 2 years. The blocks can of course be used as regular building blocks too. I really like that you can store the completed puzzle stood on its side too to make it a decorative feature when not in use.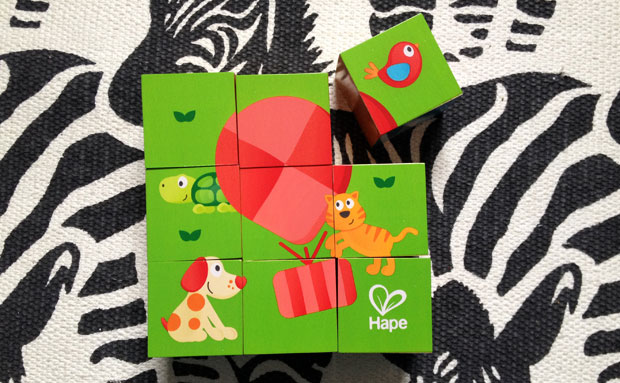 The Hape Friendship Puzzle Blocks are available to buy online from Amazon for £14.99, suitable for ages 24M+.
We were sent these toys for this review. As always, all my reviews are 100% honest and all thoughts and opinions are my own.